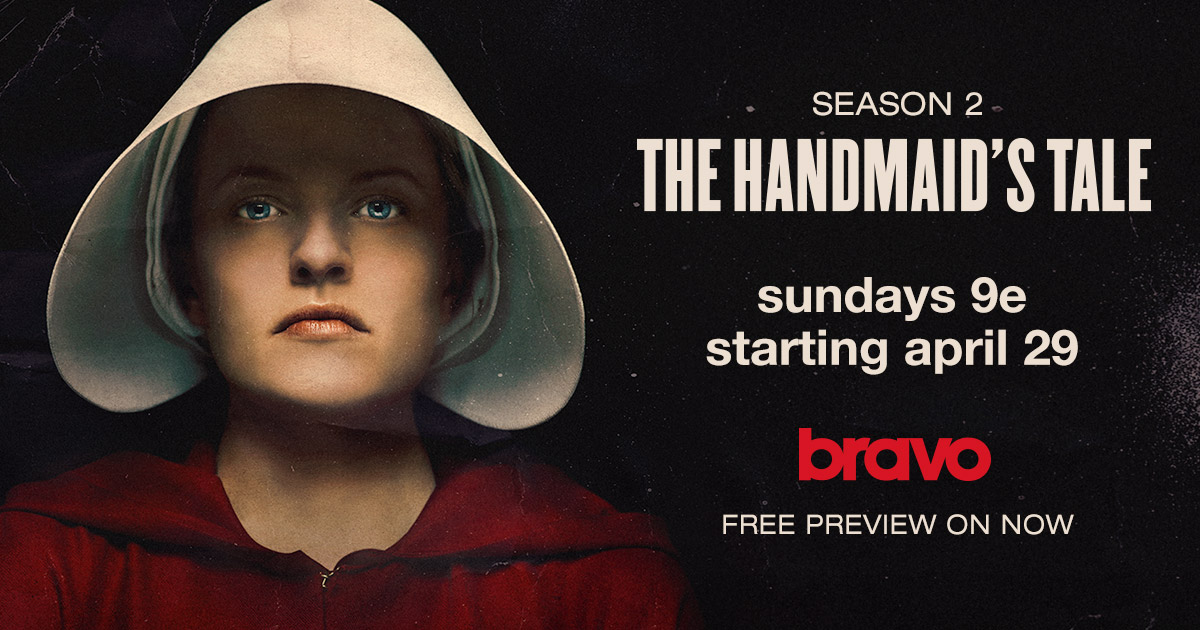 VMedia brings you another Free Channel Preview. We are very pleased to offer Bravo free from April 24, 2018 to May 22, 2018 to all our TV customers.
Bravo is one of the top ten specialty channels in audience ratings and features high-profile dramas and blockbuster feature films – and great entertaining programming to viewers. Home to popular shows like Suits ( also Meghan Markle's launching pad to British royalty!), the highly-acclaimed Handmaid's Tale, Chance, Life Sentence and much more.
Here are some highlights for Bravo TV programming during our free viewing period.
New Series
Hard Sun – Two detectives with opposing viewpoints are forced to work together in a pre-apocalyptic criminal world.
Carter – An actor returns home after a public meltdown. Partnering with his police detective friend, he tries to use his acting experience to solve real crimes.
New Season
Handmaid's Tale – Based on the best-selling novel by Margaret Atwood, this series is set in Gilead, a totalitarian society in what used to be part of the United States. Gilead is ruled by a fundamentalist regime that treats women as property of the state, and is faced with environmental disasters and a plummeting birth rate. In a desperate attempt to repopulate a devastated world, the few remaining fertile women are forced into sexual servitude. One of these women, Offred, is determined to survive the terrifying world she lives in, and find the daughter that was taken from her.
Liked what you watch and want to continue enjoying Bravo? It's easy. Add the channel in UChoose – for only $5.95/month on its own, or as part of a theme pack.
VMedia TV – More great content, more great value.