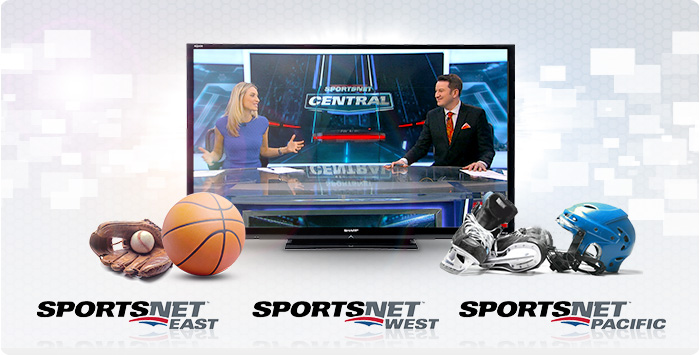 For all you sports fans out there – and who isn't – we have great news! SportsnetEast, SportsnetWest and SportsnetPacific are now available, all in HD, from VMedia!
VMedia is adding these three great regional channels to our Premium Basic TV Package, as well as to the SportsFan and SportsMan sports theme packs. Together with SportsnetHD and SportsnetOneHD there will now be five Sportsnet channels included in these packages for your enjoyment!
In order to make room for the new channels in the most appropriate places on our line up we have made the following changes to the channel placements.
SportsnetHD, currently on channel 28, moves to channel 27.
SportsnetOneHD, currently on channel 29, moves to channel 28.
SportsnetEastHD is added at channel 29.
SportsnetPacificHD is added at channel 94.
SportsnetWestHD is added at channel 95.
W Network moves to channel 34, and RT moves to 188.
Sports at VMedia Just Got Better!