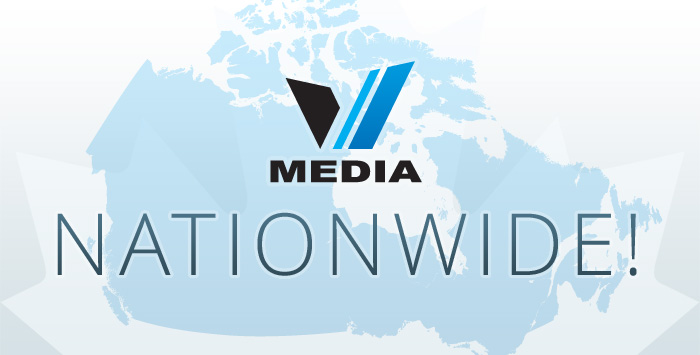 CRTC Grants Licences to Provide TV Services Across Canada!
TORONTO, Ontario, May 8, 2015 — VMedia is pleased to announce that the Canadian Radio-Television and Telecommunications Commission has awarded VMedia four licences to offer its unique TV services across Canada.
"We are very grateful to the Commission for its decisions," said Alexei Tchernobrivets, Chief Executive Officer of VMedia. "These licences now position us to be the first independent ISP and BDU serving customers across Canada."
With its unique Android set top box, the VBox, which makes every TV "smart", and a channel selection approach that is very close to the new rules set out by the Commission in its recent "Let's Talk TV" process, VMedia has established itself as the leading alternative to the major players in providing TV and internet services, and home phone, to Canadians.
The Commission's decisions contained extensive comments on the innovative business model introduced by VMedia when it launched two years ago, and about the interaction between the Commission's digital media exemption order, which governs over the top content distribution by companies like Netflix, and licenced BDU services.
"Our industry leadership and new approaches to content distribution drew a lot of attention to our applications, and in the course of the process, the CRTC addressed some pretty important issues," said George Burger, the company's advisor. "We feel this is a mini-policy decision that provides a roadmap for how independent ISPs can conduct themselves as licenced broadcasting distribution undertakings."
VMedia Inc., based in Toronto, Ontario, provides innovative TV, high-speed internet and home phone services, offering more choice and flexibility, unique features and lower prices than the major players. VMedia is a leader in IPTV and the company's cool, affordable TV platform delivers a whole new home entertainment experience, enabling consumers to seamlessly enjoy conventional TV, over the top content, video on demand, social media and a world of apps. VMedia makes every TV smart!