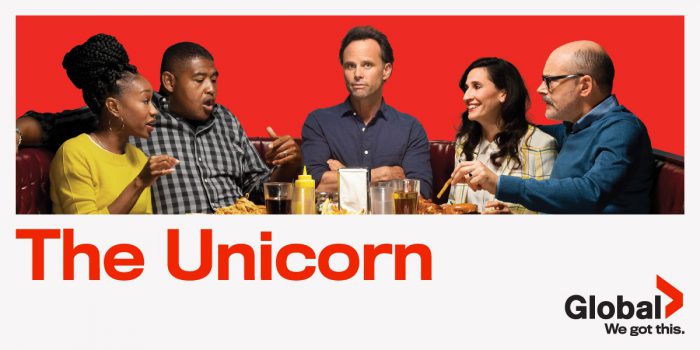 Fall is here! With it, some great new TV shows that are getting all the buzz and worth checking out. Here are our picks to watch this Fall:
Tallboyz – Season Premiere
CBC, Tuesday, Season Premiere September 17th
TallBoyz is an exceptional example of Canada's best creative talent coming together to build something that is uniquely homegrown. The TallBoyz team will debut their series during Content Canada and audiences will be captivated by their modern and thought-provoking approach to sketch comedy.
Bob ♥ Abishola – New Comedy Series
CBS, Monday at 9 pm, Season Premiere, September 23rd
CBS has ordered a new TV show from the Big Bang Theoryco-creator called, Bob ♥ A middle-aged sock businessman from Detroit unexpectedly falls for his cardiac nurse, a Nigerian immigrant, and sets his sights on getting her to give him a chance.
Emergence – New Drama Series
ABC, Tuesdays 10 pm, Season Premiere September 24th
Emergencefollows a police chief who takes in a young child she discovers near the site of a mysterious accident who has no memory of what has happened. The investigation draws into a conspiracy larger than ever imagined, and the child's identity is at the center of it all.
The Unicorn – New Comedy Series
Global, Thursdays 8:30 pm, Season Premiere September 26th
A tight-knit group of friends and family, help a widower move on following the most difficult year of his life. Being an ill equipped but devoted single parent to his two daughters, he takes a major step into the dating world where, to his shock, he's a hot commodity!
Batwomen – New Drama Series
Showcase, Sunday 8 pm, Season Premiere October 6th
Armed with a passion for social justice and a flair for speaking her mind, Kate Kane soars onto the streets of Gotham as Batwoman, an out lesbian and highly trained street fighter primed to snuff out the failing city's criminal resurgence.
The Watchman – Season Premiere
HBO, Sunday at 9 pm, Season Premiere October 20th
Set in an alternate history where masked vigilantes are treated as outlaws, Watchmen embraces the nostalgia of the original groundbreaking graphic novel of the same name, while attempting to break new ground of its own.
Death in Central Park – Mini Series Premier
AMC, Airing at 9 pm over three nights from November 13th – November 15th
This five-part series, re-examines one of the most infamous crimes in recent U.S. history, the 1986 killing of Jennifer Levin at the hands of Robert Chambers. Exposing evidence that was inadmissible in the trial and the rarified lifestyle of New York's privileged prep school kids.
Watch all of these new series with VMedia TV. Sign up today and take advantage of our Free TV offer! Get our most popular TV package, Premium Flex, with over 60 of your favourite channels for only $49.95 a month after 2 months Free! Choose from one of four variations; Classic, Sports, Family or Lifestyle, and catch all your favourite programming.
VMedia – More content. More enjoyment.