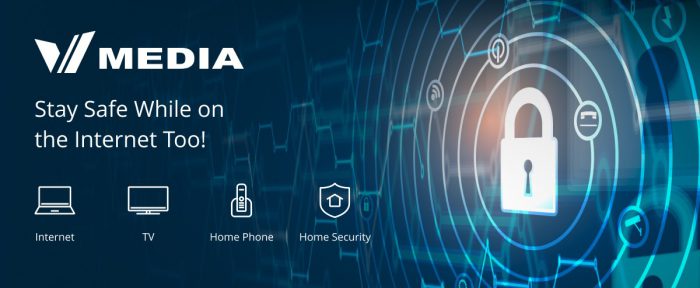 With COVID-19 forcing most of us to stay at home through the day and often working from home, we thought it would be helpful to remind everyone of some of the basics for Internet safety and security. We are all spending a lot more time on the Internet so it is best to be aware of what you can do to protect your family, and your data when it comes to home internet usage.
Here are a few quick internet safety tips to consider. They are relatively easy ways to help you counter threats when you and your family members are connected to the Internet in your home.
Internet Safety Tips:
Start with internet security basics. Check and keep your security on your devices software up to date.
Use strong passwords that are long and unique. Make sure at least 12 characters that are a mix of numbers, symbols and capital and lowercase letters.
If away from your home, avoid public networks. Use secured networks and stay away from public Wi-Fi. And most people should be staying home anyways except for absolutely necessary trips.
Be vigilant about unsolicited emails and unknown senders – or even emails from someone you know that looks odd. Hover your mouse cursor over the email address to confirm the sender's true email address. Be cautious when opening any links or attachments.
Downloading Apps – Make sure when you are downloading any new apps, use the major, well recognized Apps stores i.e. Google Play, Apple. You want to stay away from third party application sites which are known for being malware haven
Look out for "Corona Virus" Trojan – targeting Windows. This Trojan mimics a real map of the global locations of COVID-19 infections to trick users into downloading the malware, which then steals user credentials and other personal data.
When working from home, follow your employer's security practices. Your home is now an extension of your office. So, follow the protocols that your employer has implemented.
If you found this Internet safety article helpful, we encourage you to share it with your friends and family.
Stay safe and healthy.
From your friends at,
VMedia