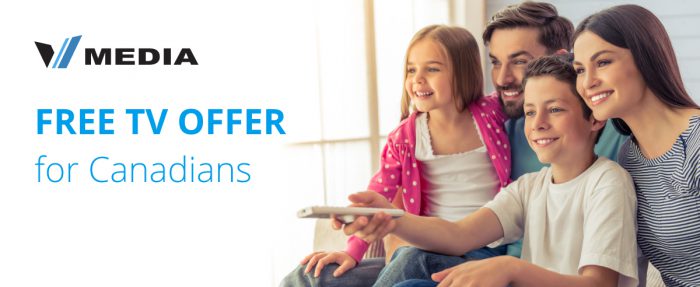 With more people at home because of COVID-19, VMedia is happy to provide a special Free TV offer. Enjoy TheSkinny TV package FREE until April 30, 2020.
Start watching right away with any Roku device.
Click on the link above to log in to your My Account, and select Get Free TV Offer.
There is no obligation on your part and TheSkinny TV package will cancel automatically on April 30, 2020. (You can always sign up to our TV service after in your My Account.)
TheSkinny features a great lineup of all the major network channels including Global, CBC, CTV, CITY, TVO, ABC, NBC, CBS, FOX, PBS and more.
In addition to TheSkinny channels, we are also providing all our TV customers with an extensive list of news and top specialty channels free for a period and many with 'on demand' content available as well.
As always, and throughout this time especially, we are focused on serving your needs and keeping you connected. We strive to provide our customers with great customer service, every day.
VMedia has you covered and connected.
Please note that this limited time offer is available to VMedia internet subscribers who are not currently subscribed to VMedia TV service