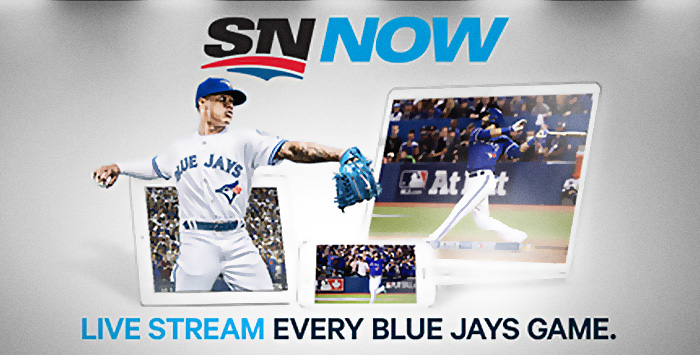 Hey Sports Fans! VMedia is pleased to announce the addition of Sportsnet NOW to our growing list of Go enabled channels. Sportsnet NOW provides 24/7 access to Sportsnet, Sportsnet One, and Sportsnet 360 content, on your tablet, smartphone or computer – including live games!
That's right, you can live stream games featuring your favourite teams, as well as great programmes like Tim & Sid and Sportsnet Central, in your home, at work (on breaks of course!), on the bus – anywhere, anytime!
Best of all, Sportsnet NOW access is provided at no additional charge when you subscribe to Sportsnet.
If you do not already have Sportsnet in your VMedia TV lineup, trade up to Premium Basic TV where Sportsnet is an included channel, or get the Sportsnet Plus theme pack for $10.95 and get Sportsnet NOW for free!
Please see all our available Go Apps and register for access if you have not already done so.
Sportsnet NOW from VMedia – Game On!