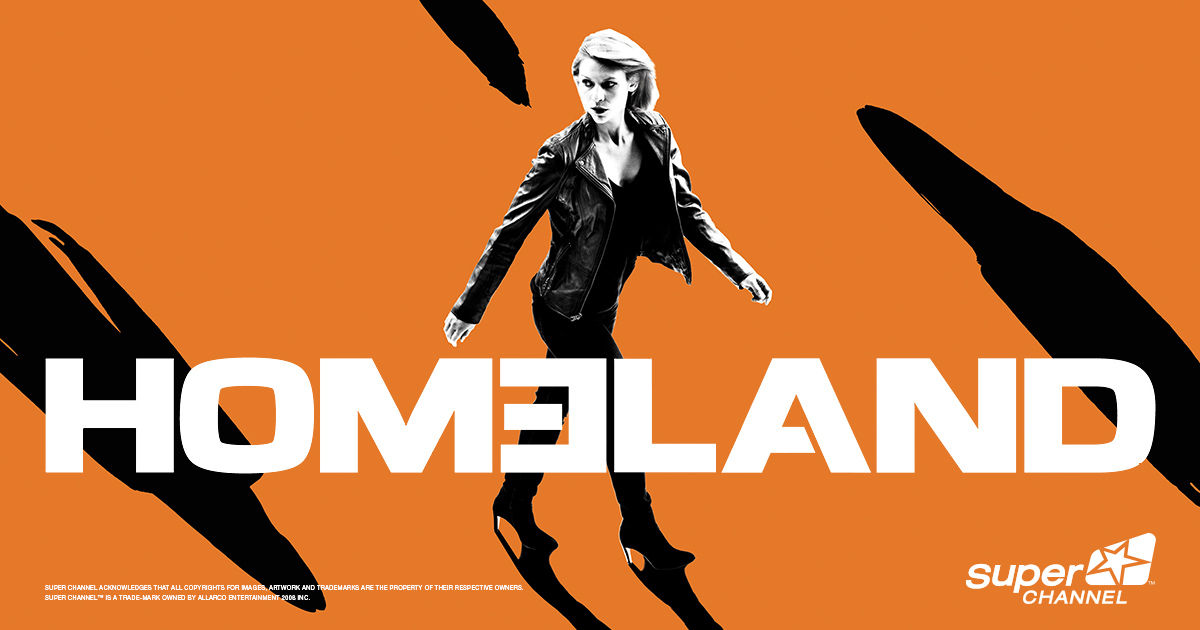 If you liked 24, and Designated Survivor, and Madame President, then you will LOVE Homeland! Seen only on Super Channel, which is launching Season 7 on Sunday, February 11, Homeland is the best hidden jewel on Canadian television, except maybe for Berlin Station, also on Super Channel.
That makes Super Channel a must-have TV package, and a great bargain to boot, with the first month absolutely free without obligation, and then available for $9.95 per month thereafter. Homeland alone makes it the best entertainment bang for your buck in our market today!
For those who are not familiar with Homeland, it has focused for its seven seasons on Carrie Matheson (played by the great Claire Danes), the beautiful, brilliant, passionate CIA analyst and field agent, who loves bourbon, jazz, and fellow agents from time to time, all while saving the world from terrorists of every persuasion.
Oh yes, and she is bipolar, which makes her intuitions and insights constantly suspect, creating a quivering tension between her and her brainy, ruthless boss and father-figure, Saul Berenson (Mandy Patinkin), who understands that her handicap is also the possible source of her analytical genius.
Every single season from the first, which featured an updated Manchurian Candidate story arc, with Damien Lewis of Billions playing the brainwashed operative sent by Islamist terrorists to blow up Washington, to the current one, which centres on a politically correct newly-elected President who has suspended the Constitution, has been topical, thought-provoking and breathtakingly fast paced.
So make sure if you are caught up to watch Season 7 unfold starting February 11. If you are new to the show, Homeland was made to binge watch, and again, VMedia comes through for you. You can catch Season 6 on the VOD feature that comes with your Super Channel subscription, and you can watch seasons 1-4 on Crave TV, which we also offer.
So sign up for Super Channel now, and buckle up for the best show on TV today starting Sunday, February 11, at 9PM ET, and catch up at your leisure on Super Channel VOD and Crave TV, all available from VMedia!