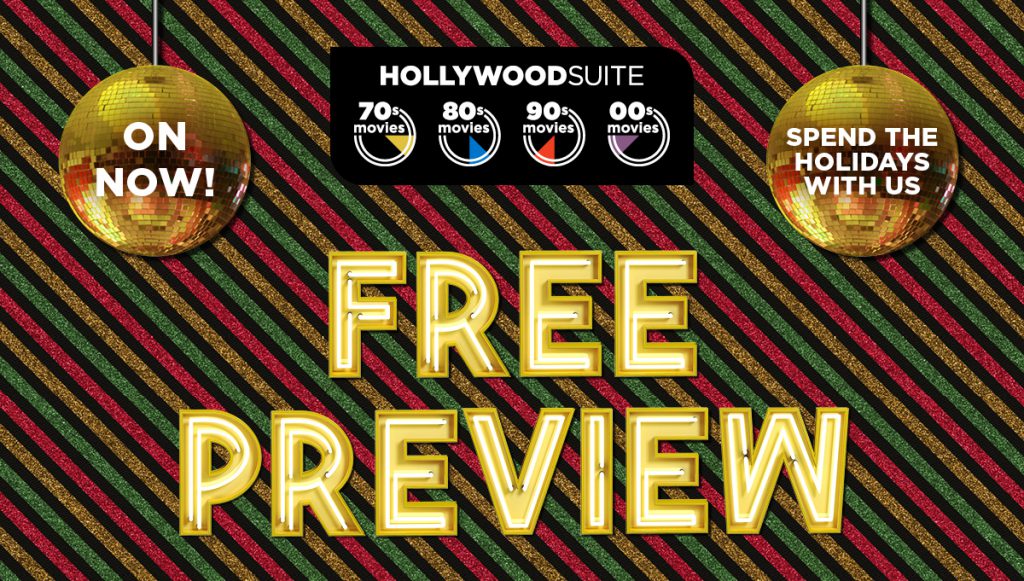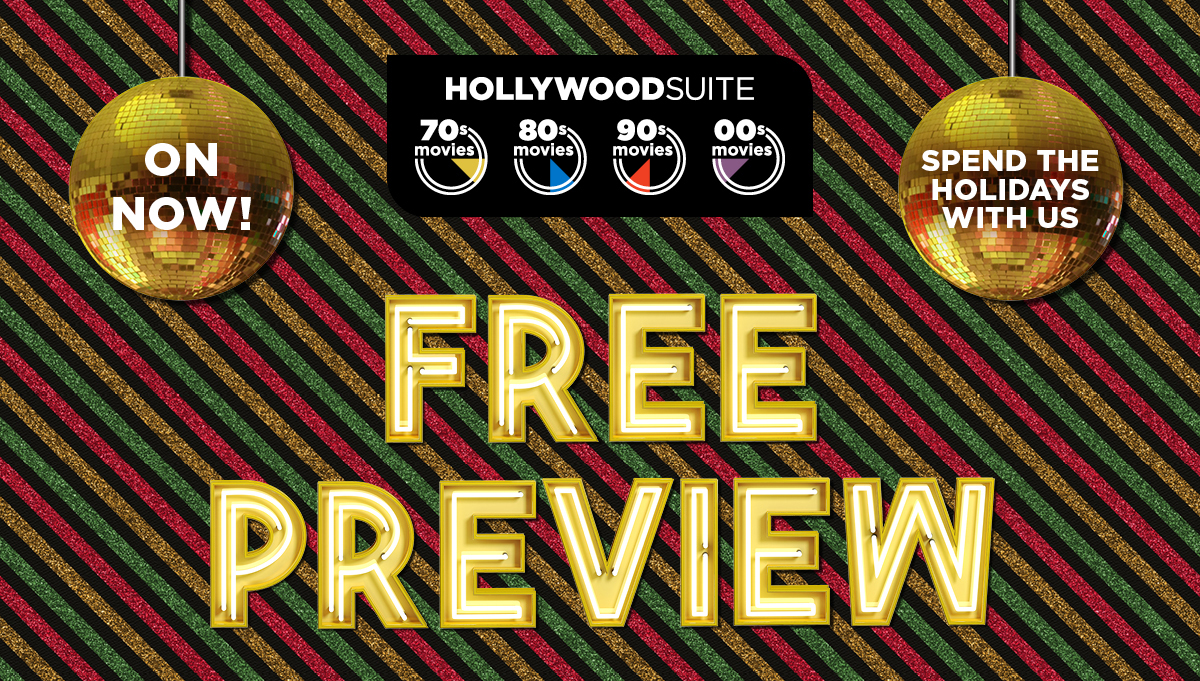 This December, go back to the 70s, 80s, 90s and the 2000s with Hollywood Suite!
VMedia TV subscribers can catch all four Hollywood Suite channels (#486, #487, #488, #489) on free preview from now until January 5, 2019.
Hollywood Suite is Canada's destination for iconic movies — always uncut and commercial-free. Over the next month, gather everyone around for some classic family movies that shaped the 70s, 80s, 90s and 2000s including:
The Iron Giant
Hollywood Suite 90s (#488)
December 7, 9 PM
In this animated adaptation of Ted Hughes' Cold War fable, a giant alien robot crash lands near the small town of Rockwell, Maine. Exploring the area, a local 9-year-old boy, Hogarth, discovers the robot, and soon forms an unlikely friendship with him. When a paranoid government agent, Kent Mansley, becomes determined to destroy the robot, Hogarth and beatnik Dean McCoppin must do what they can to save the misunderstood machine.
The Muppets Take Manhattan
Hollywood Suite 80s (#487)
December 13, 7:15 PM
When Kermit the Frog and friends start a stage age, they decide to take the show from their college town to Broadway. However, once the Muppets wind up in New York City, they have difficulty finding financial support for the production, instead running into cheats like Murray Plotsky. Unable to stage the show, the group splits up and they all take different jobs around the country. Just as Kermit thinks he has finally found a backer, an accident gives him amnesia.
Spy Kids
Hollywood Suite 00s (#489)
December 28, 9 PM
Two young kids become spies in an attempt to save their parents, who are ex-spies, from an evil mastermind. Armed with a bag of high tech gadgets and out-of-this-world transportation, Carmen and Juni bravely jet through the air, dive under the seas and crisscross the globe in a series of thrilling adventures on a mission to save their parents, and maybe even the world.
Enjoy the best of the Hollywood film industry over decades – from Oscar best picture winners to musicals and out of this world sci-fi greats as well as holiday classics and feel good favourites — all uncut and commercial free with the Hollywood Suite theme pack for $5.75/month. With hundreds of movies every month on four HDTV channels, Hollywood Suite On Demand, the Hollywood Suite GO app and hsgo.ca, Hollywood Suite provides an unparalleled value to viewers.
VMedia TV – More Freeviews, More Enjoyment.