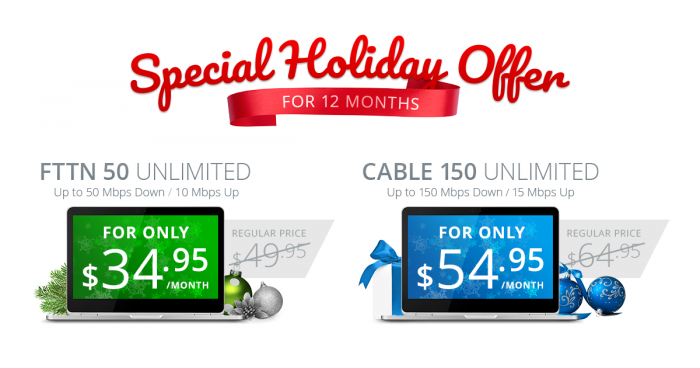 Want fast, high-speed internet? Want better, unlimited internet, whether you live in Ontario, Quebec, BC or Alberta? VMedia has you covered with the best prices and the best value for unlimited cable or FTTN internet service!
Check out our special low prices on our Cable 120Mbps or Cable 150 Mbps plans, for 12 months, and available in regions across the country. Save $ on your internet cost every month – a value of up to $180 a year!
For those in Ontario with access to Rogers cable internet – sign up to our Unlimited Cable 150 plan for only $54.95/month for the first 12 months. Compare that to our regular price of $64.95/month and enjoy real savings. For those located in areas serviced by Cogeco, enjoy our Unlimited Cable 120 plan, regularly priced at $79.95 /month, for only $64.95/month for the first 12 months.
Living in 'La belle province' of Quebec or Western Canada? Take advantage of our Unlimited Cable 120 plan on the Videotron network and pay only $59.95/ month for 12 whole months – a savings of $120! In Western Canada, our Unlimited Cable 150 plan is available for only $54.95/month – a savings of $15/month and a tremendous value!
Of course, all VMedia internet plans feature unlimited internet without data caps – so you will never have to worry about surprise data or overage charges. Plus, no fixed term contracts or cancellation fees.
VMedia TV – VMedia's advanced, live TV/streaming platform, with TV packages are starting as low as $17.95/month, and with cool features like VCloud TV, is the perfect accompaniment to VMedia internet. With our special FREE TV offer you can enjoy Skinny TV free for 3 months, or even better, deep discounts on our popular Premium Basic or Basic TV packages, featuring all your favourite specialty channels, including TSN, Sportsnet, CNN, AMC and Discovery, all in beautiful high definition.
VMedia Unlimited Internet – High speed internet and low, low prices. Sign up today.
Please Note: This special and limited time promotion is available to new customers only