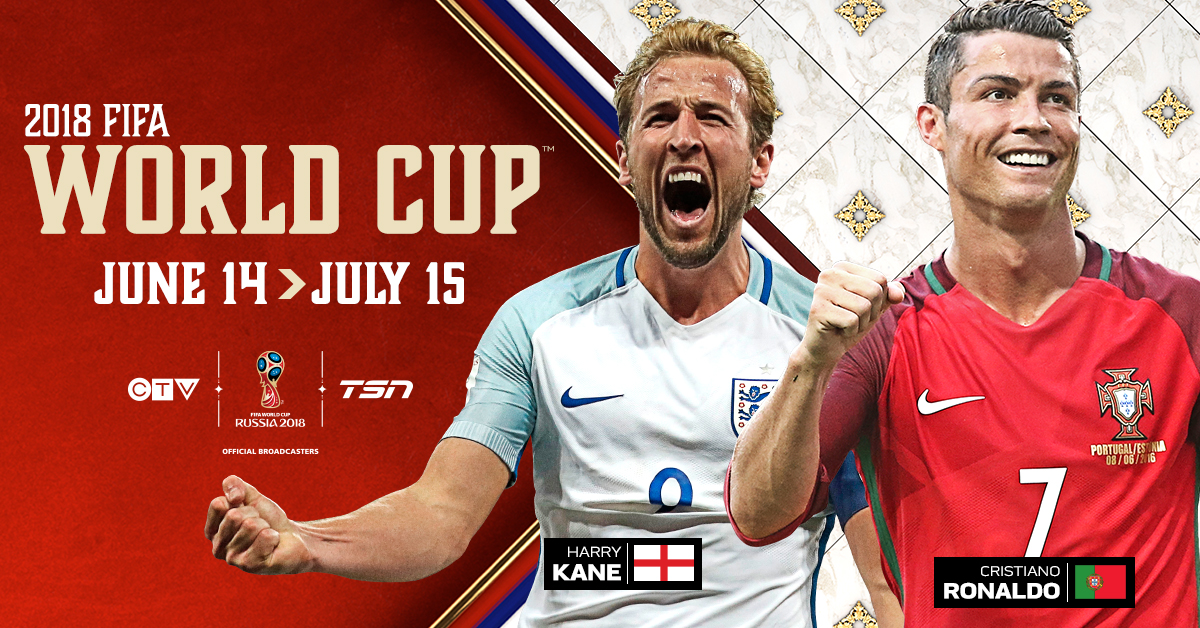 The World Cup so far has been action packed with many highlights and surprises – Russia's strong start with home field advantage, Messi's missed penalty, perennial powerhouse Brazi opening the tournament with a draw against Switzerland, and of course, defending champion Germany exiting the tournament at the group stages for the first time since 1938. We've only just started and World Cup 2018 has already been action packed.
France vs. Argentina, Benjamin Pavard (France)
Pavard, who looks like Timothee Chalamet with a curl activator, scored the nicest goal of the tournament so far, with this half-volley from outside the box. Widely considered the best goal of the World Cup because of the incredible spin and angle he struck the ball.
England vs. Panama, Jesse Lingard (England)
Lingard's goal is the most socially relevant of the tournament. After scoring on a beautifully placed shoot, Lingard re-enacts Blocboy JB's "Shoot" dance and then Raheem Sterling recreated the Unruly photo, which you may have seen recreated on Instagram.
Spain vs. Portugal, Nacho Monreal (Spain)
Ignacio "Nacho" Monreal is not known for his goal-scoring prowess, which perhaps made his goal in the Spain-Portugal game even more remarkable. Like Pavard, Monreal volleys the ball at a crazy angle and leaves Portugal helpless. This is a highlight of the tournament that will not soon be forgotten.
Germany vs. Sweden, Toni Kroos (Germany)
This year's World Cup may be remembered for Germany crashing out in spectacular fashion, but Kroos' game-winning goal against Sweden was delightful. It's about as perfectly placed as it gets from an impossible angle, briefly saving Germany from elimination (they lost their final game to South Korea and finished in last place).
Brazil vs. Costa Rica, Philippe Coutinho (Brazil)
Coutinho is known for his long-range goal-scoring and this one sums up his tournament. A brilliant goal that stunned both teams.
With the group stage and round of 16 out of the way, more world cup highlights are on the way, starting with the quarter finals:
France vs. Uruguay – Friday, July 6th (10 AM EST on TSN 1/4/5)
Belgium vs Brazil – Friday, July 6th (2 PM EST on TSN 1/4/5)
England vs Sweden – Saturday, July 7th (10 AM EST on TSN Network/CTV)
Croatia vs Russia – Saturday, July 7th (2 PM EST on TSN Network/CTV)
As always, you can catch all the action on VMedia with a wide array of Theme Packs and UChoose channels available to add to your TV subscription. Be sure to check out fan favourites, such as SuperSportsPack, TSN Plus, and SportsFan, starting from only $6.95 per month. Add them today and find out who wins the World Cup this July.
If you are not yet a VMedia TV customer, signing up is only a few clicks away. Sign up today to take advantage of all our unlimited, high-speed cable and DSL internet plans, plus, all new customers enjoy our Premium Flex TV free for 2 months – that's over 60 of your favourite channels and a value of over $100!
VMedia TV – More Soccer. More Fun.