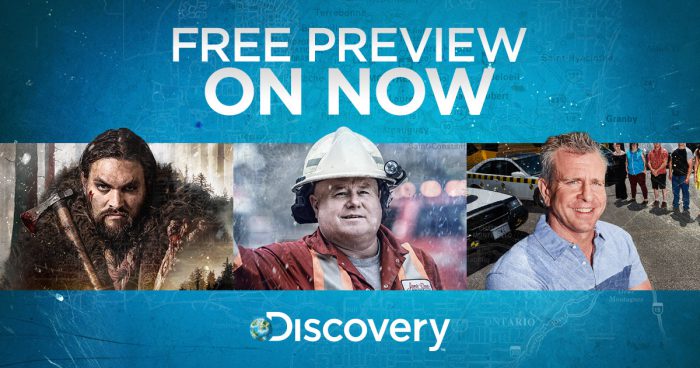 VMedia is pleased to offer Discovery Channel and BBC Earth on FREE preview – just in time for the Fall season.
Packed with compelling, real-life programming that inspires and entertains, Discovery Channel reveals the world in all its wonder, diversity and amazement. With exceptional and immersive storytelling, enjoy in-depth, behind-the-scenes glimpses at the extraordinary people and places that shape our world. Enjoy popular programming featuring, Gold Rush, Canada's Worst Driver, Last Stop Garage and Frontier. Discovery Channel is available on free preview until November 9, 2017.
Embark on a thrilling journey of discovery, with BBC Earth. From the smallest creature to the limitless expanse of space, BBC Earth brings you face to face with heart pounding action, mild-blowing ideas, and the wonders of being human. Featuring captivating documentaries and original series, including David Attenborough's Natural Curiosities, BBC Earth opens your eyes to the amazing world we live in. Available on free preview until December 3, 2017.
Like what you see? Discovery Channel and BBC Earth are available in our UChoose store from as low as $1.50 per month, or in a value packed theme pack. Try them, and then sign up!
VMedia TV – Even More Free Previews