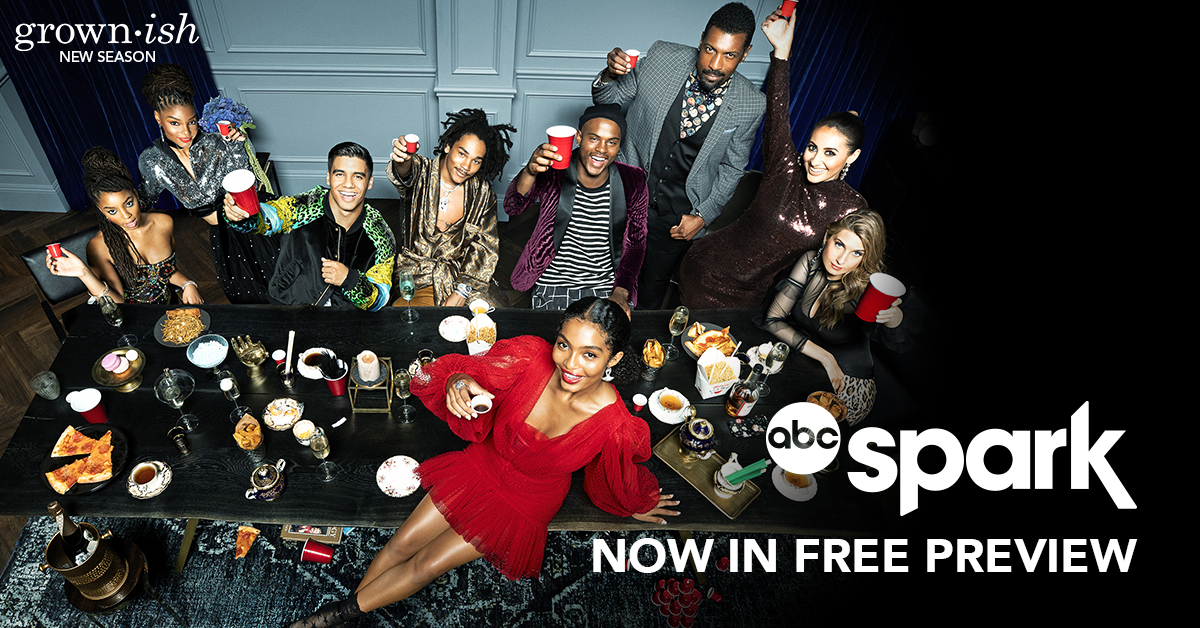 VMedia is pleased to bring you a free preview of ABC Spark from now until January 31st, 2019!
Geared at the millennial generation, fresh, modern and fun, ABC Sparks offers a mix of hit original series and fan-favourite movies. ABC Spark is also the home of holiday events such as 31 Nights of Halloween and 25 Days of Christmas.
During the free preview, viewers will have be able to enjoy ABC Spark's popular holiday programming, ABC Spark's 25 Days of Christmas, as well as these hit series:
Grown-ish
Season Premiere January 2, 8 PM
Spinoff of acclaimed family comedy black-ish, the Johnson family's eldest daughter, Zoey, takes her first steps into the real world as she heads off to college. Grown-ish explores Zoey's first trappings of adulthood as she navigates through various trials and tribulations. Coming back for its second season, Zoey and her friends might think they have college in the bag, but from love life fails to academic and social pressures, it doesn't take long to realize that adulting isn't all it's cracked up to be.
Siren
Season Premiere January 24, 8 PM
The arrival of mysterious Ryn in the coastal town of Bristol Cove, known in legend as the ancient home of mermaids, proves the mermaid folklore all too true. Ryn catches the eye of local marine biologists, Ben and Maddie. Others in town, like deep-sea fisherman Xander, are on a quest to discover the truth about mermaids, and Helen, the town's eccentric, knows more about mermaids than she lets on. In its second season, the battle between man and sea takes a dangerous turn as these predators seek to claim their birthright.
Good Trouble
Series Premiere January 8, 8 PM
Spinoff of Jennifer Lopez Executive-Produced The Fosters, Good Trouble follows Callie and Mariana, as they embark on the next phase of their young adult lives in Los Angeles to chase their careers. Callie begins work as a first-year law clerk while Mariana tries to find her place in the male-dominated tech world. Faced with new neighbours, new challenges and new romances, the sisters quickly learn things are not going to be quite as perfect as they had planned.
Enjoy ABC Spark when you subscribe to our popular Premium Flex – Family Package. Take advantage of the special offer we have on right now on Premium Flex – only $28/month (for 6 months then reg. $49.95/month). ABC Spark is also included in our Grand Premium TV package for only $46/month (for 6 months then $67.95/month). ABC Spark can also be added to your TV line up with our Kids Pack for $6.45/month or individually through our UChoose store for only $2.95/month.
VMedia TV – More Freeviews, More Enjoyment.