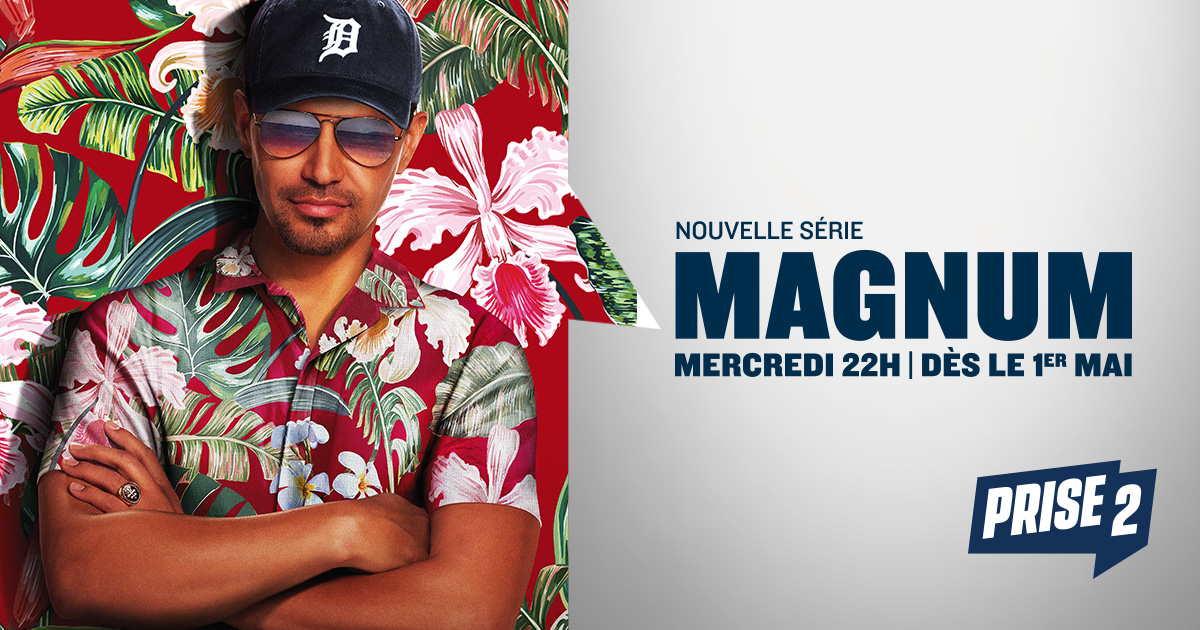 Les semaines peuvent être longues et les responsabilités s'accumulent, le temps vient à manquer et le stress nous gagne. Heureusement, on peut toujours compter sur une série pour nous changer les idées.
Voici notre sélection de la programmation à voir ce mois:
The Walking Dead – Saison 1 à 5
Addik TV
Lundi au jeudi, 22h
Entrez le monde décimé par les zombies avec la série The Walking Dead – de la première à la cinquième saison. Un ancien officier de police prend la tête d'un petit groupe de survivants. Ensemble, ils fuiront l'horreur des morts-vivants à la recherche d'un havre de paix.
Code All Stars – Nouveauté
VRAK
Mardi 21h, dès le 14 mai
Vos personnalités préférées de Code F et Code G se réunissent dans la saison ultime, Code All Stars: Katherine Levac, Mariana Mazza, Marina Bastarache, Catherine Ethier, Virginie Fortin, Maripier Morin, Jay Du Temple, Joey Scarpellino, Adib Alkhalidey, Mehdi Bousaidan, Julien Lacroix, Pier-Luc Funk et Phil Roy. Ils se confieront sur plusieurs sujets croustillants comme la légalisation du cannabis, l'astrologie, la poutine, et les dinosaures.
Une greffe pour la vie – Nouveau documentaire
Canal Vie
Lundi 21h, dès le 6 mai
Ce documentaire suit trois personnes en attente d'un don d'organe : Shannon, une jeune fille qui la fibrose kystique tient à bout de souffle; Nola, âgé de trois ans et atteint d'un cancer incurable; et Suzanne, qui attend qu'un nouveau rein change son existence.
Magnum – Nouvelle série
Prise 2
Mercredi 22h
À son retour d'Afghanistan, Thomas Magnum, officier décoré des Navy SEALS, décide de mettre à profit son savoir-faire militaire pour devenir détective privé sous le chaud soleil d'Hawaï.
Des squelettes dans le placard – Série préférée
Ici Radio Canada
Lundi au jeudi 19h20
Des squelettes dans le placard entame sa 10e saison. Menée par Patrice L'Ecuyer qui reçoit trois artistes qui veulent bien nous livrer un petit secret embarrassant — un squelette dans leur placard.
Conséquences – Série canadien
Ici Radio Canada
Mardi 20h
Deux familles, les Roy et les Robichaud, mènent une vie enviable dans la ville de Moncton (Nouveau-Brunswick) – les parents sont des professionnels connus et respectés dans leur milieu; les trois enfants sont doués et charmants. Une agression sexuelle vient toutefois perturber leur quiétude, faisant émerger de lourds secrets et écorcher les liens qui les unissent. Le scandale fait écho dans toute la ville, en ébranlant profondément les membres des deux familles.
---
Ces chaînes françaises sont tous disponible avec nos forfaits TV le Complet et l'Essentiel pour 33,00 $ et 13,00 $ par mois (54,95 $ et 34,95 $ après six mois). De plus, pour un temps limité, profitez de notre promotion de six mois de télé gratuit avec l'Économique.