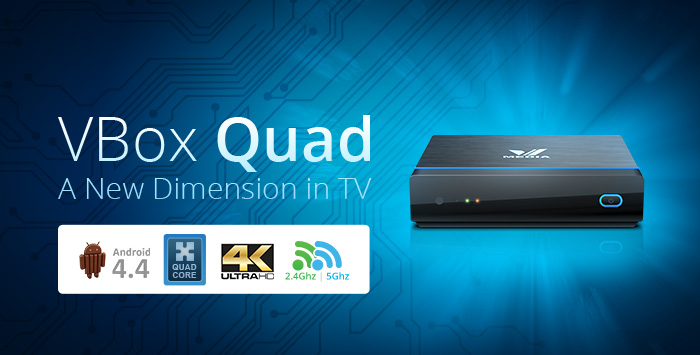 VMedia continues to innovate! We are now pleased to introduce the only Quad Core set top box in the market! VMedia's unique VBox, which allows subscribers to VMedia's TV services to access their TV channels, as well as hundreds of apps available in the Google Play store, just got better!
The enhanced processing power means great improvements to the VBox experience, including:
Faster channel guide loading
Faster channel transitions
Faster navigation
Full 1080p HD resolution, to get the best out of Netflix, YouTube, and home video libraries
Upgraded WiFi , with dual band 2.4/5Ghz, for stronger wireless connectivity
In addition the new VBox also supports the GoogleTV remote.
VMedia will now be providing the enhanced Quad Core VBox to new subscribers, effective April 27. Learn more