Unlimited Canada and USA
With VMedia's Unlimited Canada and USA plan, you get fifteen great calling features, and unlimited long distance calling across North America, on landlines and mobile!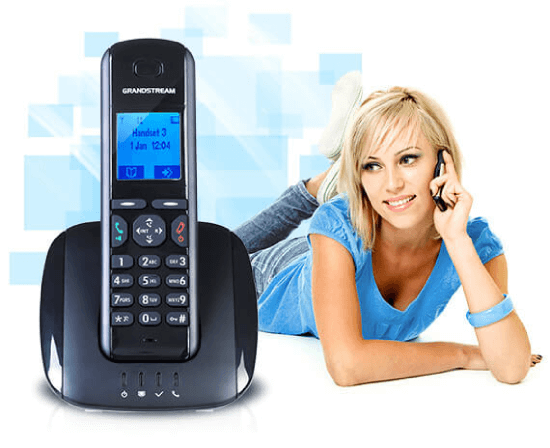 ---
Free Features
Caller ID With Name
Caller's name and phone number are conveniently displayed on your phone.
Call Waiting With Caller
You can accept a second call when you are already on the phone and place the first caller on hold. Allows you to see who is calling on a second incoming call so you can decide whether to take the call or send it to voicemail.
Voicemail and Message Notification
User-friendly voicemail system so your callers can always leave a message if you do not answer. Visual indicators for messages waiting.
Remote Voicemail Access
Access your voicemail when you are away from home, so you can always stay in touch.
Caller ID Block
This allows to make a call and not have your name and phone number displayed to the person you are calling. This can be very useful when you want to protect your privacy.
Online Account Management
Advanced online account management tools and information in your 'My Account' that you will appreciate. Everything you need to do or find is right there.
Access Numbers To Save Long Distance Charges
Use our special 'Access Numbers' to access your Home Phone account and make long distance calls from your cell phone when out of your home or travelling.

Call Forwarding (unconditional)
Forward your calls to another number so that you never have to miss any of your calls.
Enhanced Call Forwarding
You can also set up call forwarding for specific circumstances , i.e. after a certain amount of rings , when the line is in use, or when phone is off line.
Do Not Disturb
Allows you not to be disturbed with call ringing and have your calls go straight to voicemail.
3-Way Calling
This allows you to have a conference call with up to 2 other people.
Learn more
Call Transfer (Blind)
Transfer any calls to another phone number while you are on a call. If you are talking to someone and you want to transfer the call to your cell phone, you can do so and keep talking. Or if you are on a call with one person and want to transfer them to another individual, you can transfer the call and they will be connected. You can transfer calls to a cell, landline or VOIP number.
Learn more.
Call Transfer - Attended
When you want to transfer any calls to another phone number while you are on a call, you can notify the desired party to be transferred. This is done by putting the caller on hold and dialling the desired party, then notify them, and if they choose to accept the call, it is transferred to them.
Keep Your Number
You can keep your current phone number when you sign up for VMedia Home Phone and you can even keep your number if you move across the country. Our Home Phone makes it easy to move – all you need is an internet connection. No need to deal with getting a local phone number.
Free VMedia to VMedia Home Phone Calling
You can talk to any other VMedia Home Phone Customer for free no matter what plan you are both on and no matter where you are both located.