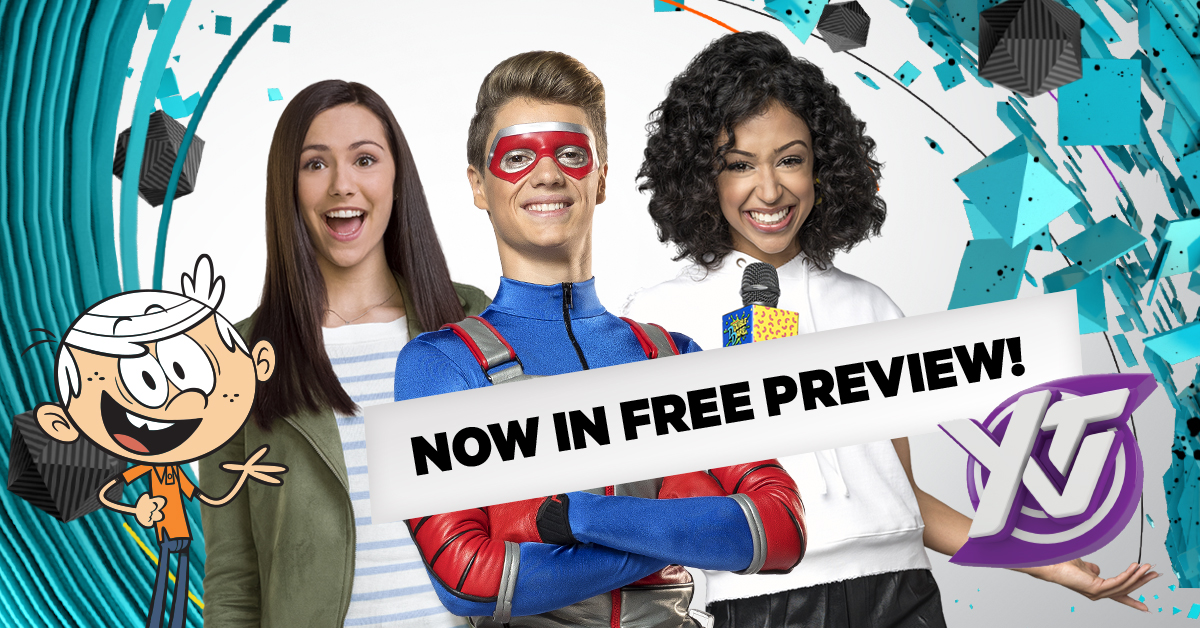 Kids can't get enough of YTV and they are about to get even more hooked. VMedia is pleased to bring you YTV and the best kids programming free from November 15th to December 31st.
YTV consistently ranks as the #1 kids specialty channel for kids 6-11. YTV is the exclusive home of the latest seasons of hit shows like Spongebob Squarepants, The Loud House, Henry Danger, Nicky, Ricky, Dicky & Dawn, as well as blockbuster movies every night of the week! This fall, you can also catch the newest shows including: Rise of the Teenage Mutant Ninja Turtles, Star Falls, Double Dare & Knight Squad!
Over the next few weeks, catch the latest episodes of these popular shows:
I Am Frankie
New Episodes, Weeknights 6:30 PM
Frankie looks like a typical teenager but she harbors a very big secret – she's actually a cutting edge, experimental android who must keep her true identity hidden or risk being powered down forever.
Double Dare
Back to Back New Episodes, Saturdays 5 PM
Liza Koshy hosts the all-new Double Dare! What happens when you mix trivia questions with giant balls of yarn, tons of slime, and giant diapers? You get the messiest game show on TV! Watch as teams compete in new challenges of classic games!
The Loud House
New Episode, Fridays 4:30 PM
Ever wonder what it's like to grow up in a big family? Join eleven-year-old Lincoln Loud as he survives the chaos of a huge household, especially as the only boy with ten sisters! With all the craziness, one thing is always for sure: there is never a dull moment in the Loud House.
In addition to these new series, keep up with YTV's long-standing, kid-favourite programming:
The Zone
Weekdays, 4 PM to 6 PM
Join Suki and his pals in The Zone as they bring down the house with cool contests, celeb interviews, LOL sketches and behind-the-scenes fun facts from all your favourite YTV shows.
Big Fun Movies
Sundays at 6 PM
Every Sunday, YTV is the hottest ticket in town with three movies back-to-back! Join host Duhin for fantastic family-friendly movies along with behind-the-scenes action, interviews and Hollywood inside scoops during Big Fun Movies!
YTV is available in our popular Basic, Premium Flex and Grand Premium TV plans. If you are already subscribed to YTV, be sure to download the YTV Go app and watch all your favourite shows on your tablet or mobile device.
VMedia TV – More Freeviews, More Enjoyment.