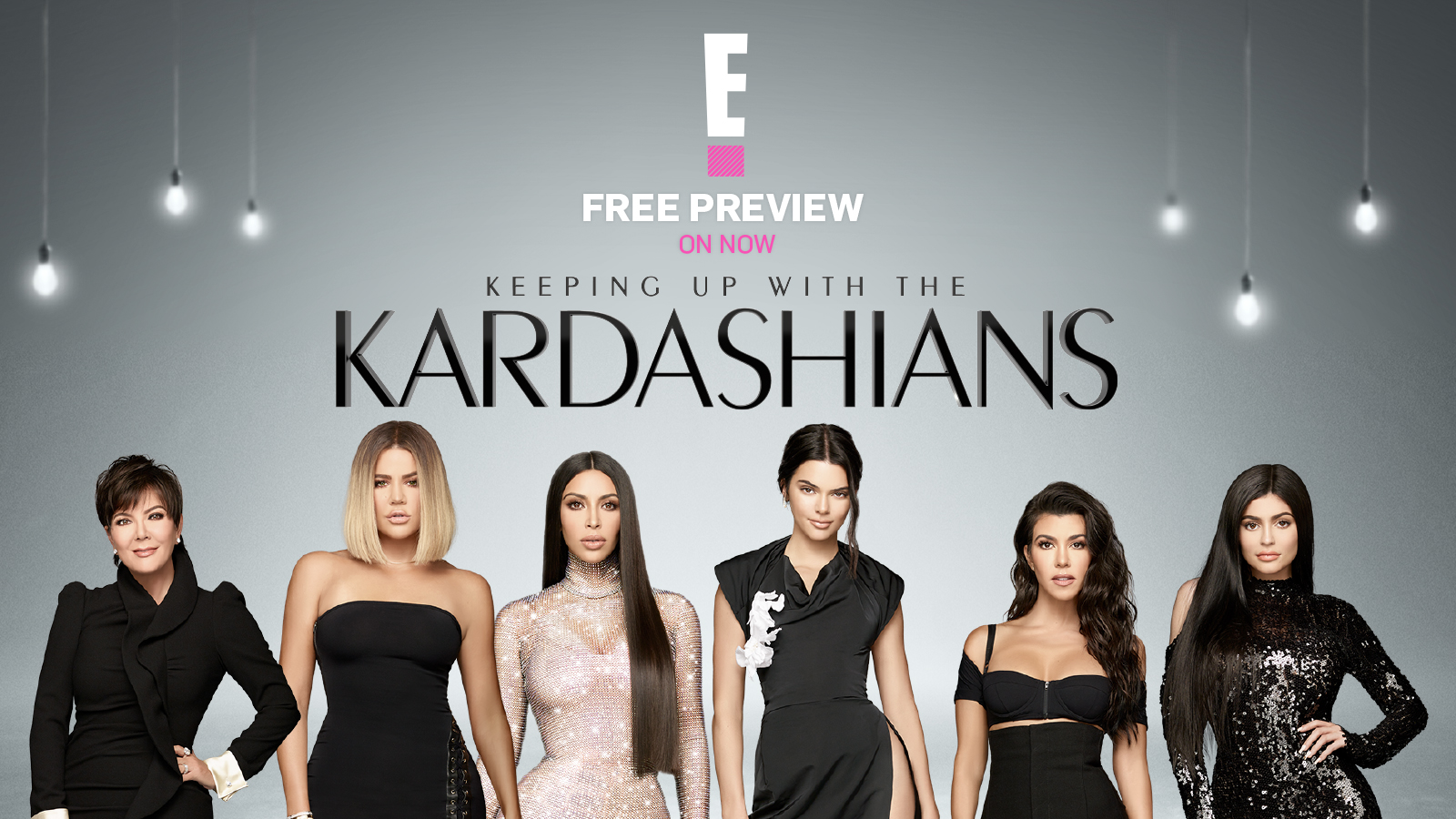 VMedia is pleased to bring you E! on free preview. From October 25th through to November 22nd, all VMedia TV subscribers can catch up on all their guilty pleasures for free on E!
E! is Canada's #1 destination for all things pop culture delivering exclusive breaking news and in-depth coverage on celebrities, awards shows, movie premieres, TV scoops and spoilers, fashion trends and everything viral.
Throughout the free preview, viewers can discover a number of new series, be a judge from their couch at the 2018 People's Choice Awards, and keep up with the Kardashians!
New Series
Busy Tonight
Sunday, October 28, 10 PM
Hosted by Busy Philipps, Busy Tonight features comedic commentary, interviews, and segments that go behind her most popular Instagram stories. Unfiltered, in the know and always entertaining, Busy gives us her unique and hilarious point of view on literally everything.
Ladygang
Sunday, October 28, 10:30 pm
What happens when you mix the Girls Trip sense of female community with juicy pop culture commentary, no-holds-barred celebrity interviews, and three equally gorgeous and hilarious LA ladies? You not only get a podcast of the year winner with over 22 million listens, but a phenomenon that graced People Magazine and made Entertainment Weekly's "Must List". Welcome to the Ladygang, The TV show based on the podcast created by Keltie Knight, Becca Tobin and Jac Vanek.
Special
2018 People's Choice Awards
Sunday, November 11, 9 pm
The People's Choice Awards are the only major award show that lets fans vote for their favourites in movies, music, television and the digital space. The PCAs are an iconic show because they truly reflect the fans – through the power of their votes
New Episodes
Keeping Up with the Kardashians – S15
Sundays, 9 pm
Even though things are changing in the Kardashian family in ways they never expected, they are determined to remember that family always comes first.
Total Divas – S8
Wednesdays, 9 pm
Total Divas is back on its 8th season with the return of Paige, the Bellas, Nattie, Nia, Trinity and Lana as they continue to make historic moves for the Women's Division at WWE and the impact of their personal lives is equally paramount. Nicole traverses a soulful journey to discover who she is on her own, Brie continues to grapple with the growing pains of being a mother and a career woman, and Paige deals with her skeletons as she searches for life after wrestling. All the while, our WWE Superstars work to keep them anchored in and outside of the ring!
E! is available in our popular Premium Flex, Grand Premium and Basic TV packages for only $49.95/month, $67.95/month, or $33.95/month respectively. Skinny Package subscribers can also add E! individually through our UChoose store for $4.95/month.
VMedia TV – More Free Previews, More Fun.