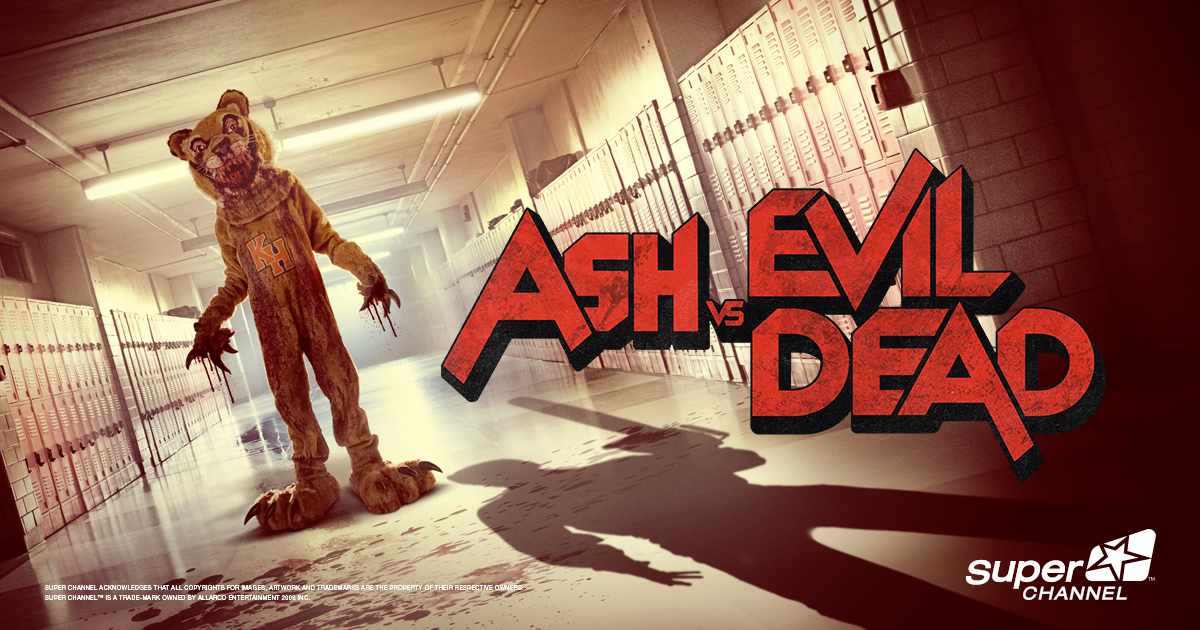 We are delighted to announce the addition of even more channels to our extensive Video On Demand catalogue.
In addition to TMN/HBO, Disney, CTV, YTV, TSN/RDS, Family, Treehouse, CHRGD, Nickelodeon, History, HGTV, Showcase, Slice, DIY, Food, Super Ecran, National Geographic, and H2, you can now enjoy on demand content from Super Channel and Hollywood Suite! VMedia's On Demand library now features an extensive lineup of shows and movies from over 20 popular channels. Get your popcorn ready!
From captivating original series to surprise box office hits, Super Channel and Hollywood Suite offer something for everyone. Follow live, or binge-watch your favourites On Demand.
This VOD content is available free with On Demand enabled channels that you have included in your VMedia TV subscription.
Super Channel is available in our popular Super Premium theme pack, along with TMH/HBO, for only $26.95 per month. Sign up today and pay only $17.00 for the first month. Or, add Super Channel individually for only $9.95 per month, and enjoy your first month FREE. Hollywood Suite is available for only $5.75 per month, and worth every penny.
Check out VMedia's recommendations below and tune-in to Hollywood Suite and Super Channel to catch all the action.
Ash vs. Evil Dead (Super Channel)
Ash is baaaack! Bruce Campbell reprises his "Evil Dead" film role as heroic, chainsaw-handed monster fighter Ash Williams, now an aging lothario who has successfully avoided responsibility, maturity and heinous villains for the past 30 years. Constantly peering over his shoulder, Ash somehow knew that the Evil Dead would return for him.
Homeland (Super Channel)
Homeland is an edge-of-your-seat sensation. CIA officer Carrie Mathison (Claire Danes) is tops in her field despite being bipolar, which makes her volatile and unpredictable. With the help of her long-time mentor Saul Berenson (Mandy Patinkin), Carrie fearlessly risks everything, including her personal well-being and even sanity, at every turn. You won't be able to turn away from this gripping, emotional thriller in which nothing short of the fate of our nation is at stake.
In Bruges (Hollywood Suite)
After a particularly difficult job, hit men Ray (Colin Farrell) and Ken (Brendan Gleeson) head to Belgium to hide out until things cool down. Ray hates the medieval city they land in, but Ken finds its beauty and peacefulness enchanting. Their experiences become increasingly surreal and possibly life-changing as they encounter tourists, locals, an American dwarf and a potential romance for Ray.
Men With Brooms (Hollywood Suite)
A decade ago, curler Chris Cutter (Paul Gross) disappeared suddenly on the verge of stardom, dropping his curling stones to the bottom of a lake and leaving his fiancée, Julie Foley (Michelle Nolden), at the altar. But when his former coach dies, Cutter returns home for the funeral and attempts to fulfill the man's last wishes. The team is reunited under Cutter's estranged dad, Gordon (Leslie Nielsen) — himself a former curling star — for a final attempt at glory.
VMedia – More On Demand Content, More Enjoyment.