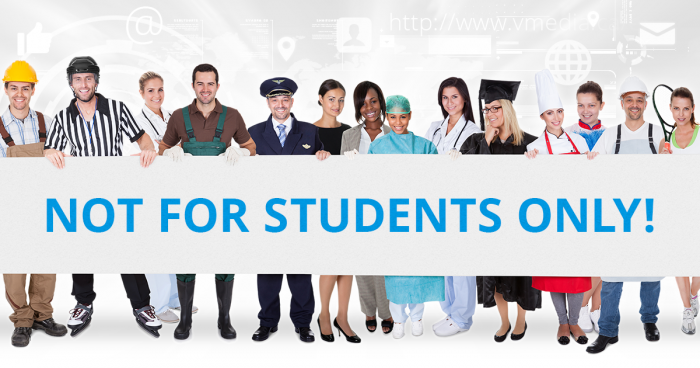 Check out our special, limited time offer on FTTN 50 – only $34.95/month for the first 12 months! That's $15 off the regular low price of $49.95/month and $180.00 in savings. Get fast, reliable, high speeds just in time for 'Back to School' / 'Back to Work'.
If you are a new to VMedia, now's the time to sign up and take advantage of this super deal – available in Ontario and Quebec, where FTTN 50 service is available. Our FTTN 50 Plan, like all VMedia internet plans, features unlimited usage without data caps – and no contracts or cancellation fees. Unlimited internet is the only way to go and offers the best value for any household. Enjoy all your favourite online activities; videos, movies, gaming and social media without ever having to worry about monthly data caps or nasty overage charges.
Plus, when you sign up for FTTN 50, or any of our other internet plans – you not only get great unlimited internet speeds at the lowest prices, but you can take advantage of our special FREE TV offer. Enjoy Skinny TV free for 3 months, or even better, deep discounts on our popular Premium Basic or Basic TV packages, featuring all your favourite specialty channels, including TSN, Sportsnet, CNN, AMC and Discovery, all in beautiful high definition.
Please Note: This special, limited time promotion is available to new customer sign ups only. Expires September 4, 2017.