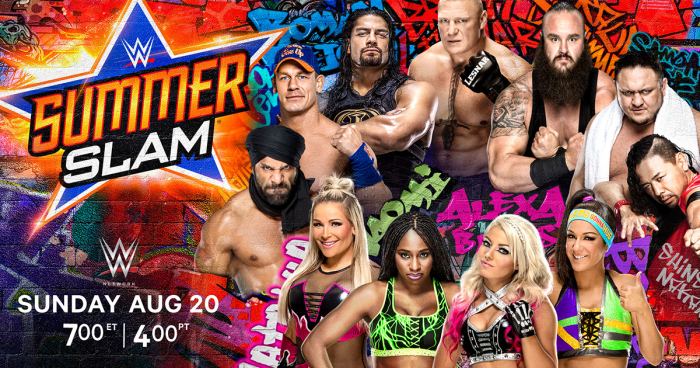 This Sunday, the WWE returns to the Barclays Center in Brooklyn, for one of the biggest pay-per-view events of the year – SummerSlam!
Featuring your favourite stars, from both Monday Night Raw and SmackDown Live, including John Cena, Brock Lesnar, Roman Reigns, Seth Rollins, Alexa Bliss, Jinder Mahal, Shinsuke Nakamura, Naomi, Braun Strowman, The New Day and many more, SummerSlam will surely be a spectacle fans won't soon forget.
Will Shinsuke Nakamura upset Jinder Mahal to become the new WWE Champion? Will Braun Strowman, Samoa Joe or Roman Reigns defeat Brock Lesner for the Universal Championship? Add the WWE Network today and find out. Plus, enjoy WWE's terrific programming 24/7, full of exclusive original series and reality shows, as well as all upcoming pay-per-view events.
Watch on your VBox, online at wwe.com, or using the WWE Network app available in Google Play and iTunes. Never miss any of the action.
Available now in our UChoose store for $12.95/month.
Find out who wins this weekend, with VMedia!