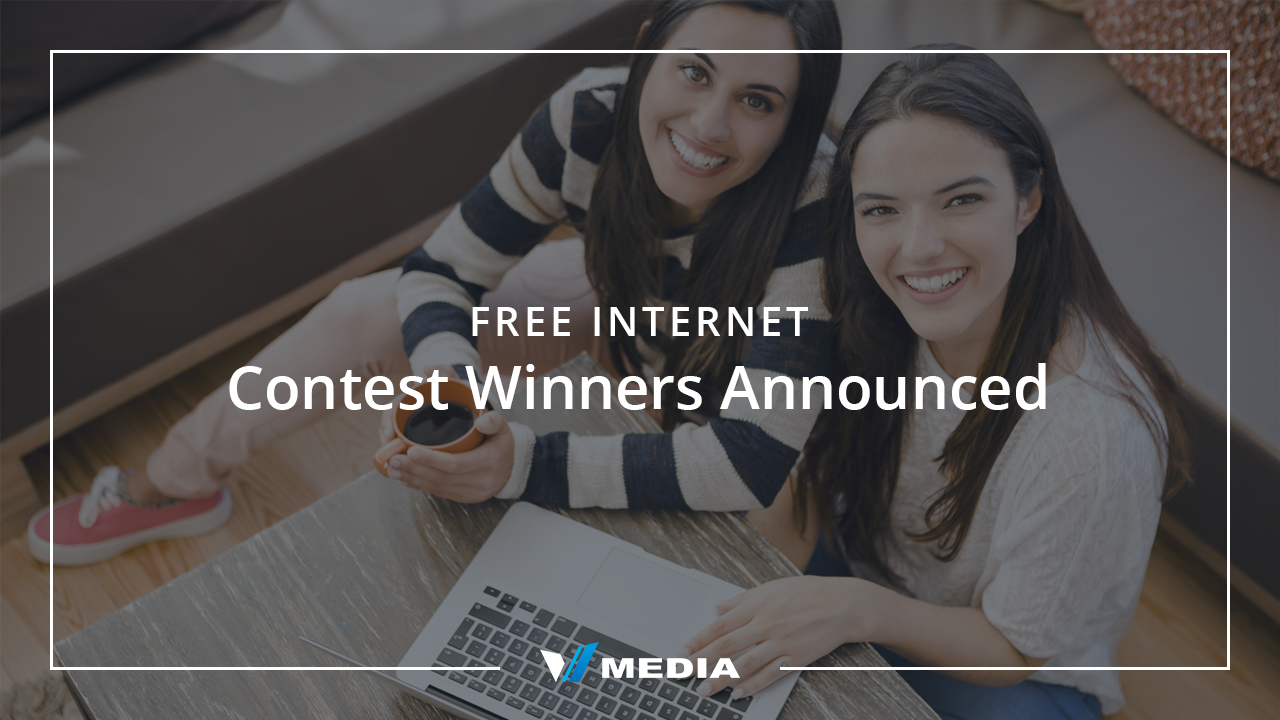 We are delighted to announce the winners of VMedia's "Win Free Internet for A Year" contest that we recently held. We are giving away free internet service for twelve months on any available plan, plus free installation and free modem rental to a pair of winners in each of the provinces across Canada.
Our congratulations goes to:

Shelley Dowe & nominee, Jennifer Marsh – Ontario
Tristen Wolfe & nominee, James Cournoyer – Manitoba
Allison Matz & nominee, Brooke Herbert – Saskatchewan
Laura Beierbach & nominee, Dennis Beierbach – Alberta
Mircea Taras & nominee, Kierra Enns – British Columbia
Daniel Jean & nominee, Julie Lachapelle – Québec
Monette Boudreau & nominee, Scott Wagner – Nova Scotia
Arlene Goodyear & nominee, Tim Goodyear – Newfoundland
Darren Balser & nominee, Jessica Wood – New Brunswick
Louise Coates & nominee, Danielle Jean – PEI

VMedia is Canada's leading independent provider of internet, TV and other services – and the top-rated national internet service provider (ISP) in Canada on Google. Moreover, in a recent customer survey, over 80% of VMedia customers said they would recommend VMedia to their friends and family – which they certainly did!
Congratulations to our winners again and for those of you who missed out – don't worry, we hope to be back with a new contest soon!
Happy surfing!
VMedia — Canada's Top Rated National ISP