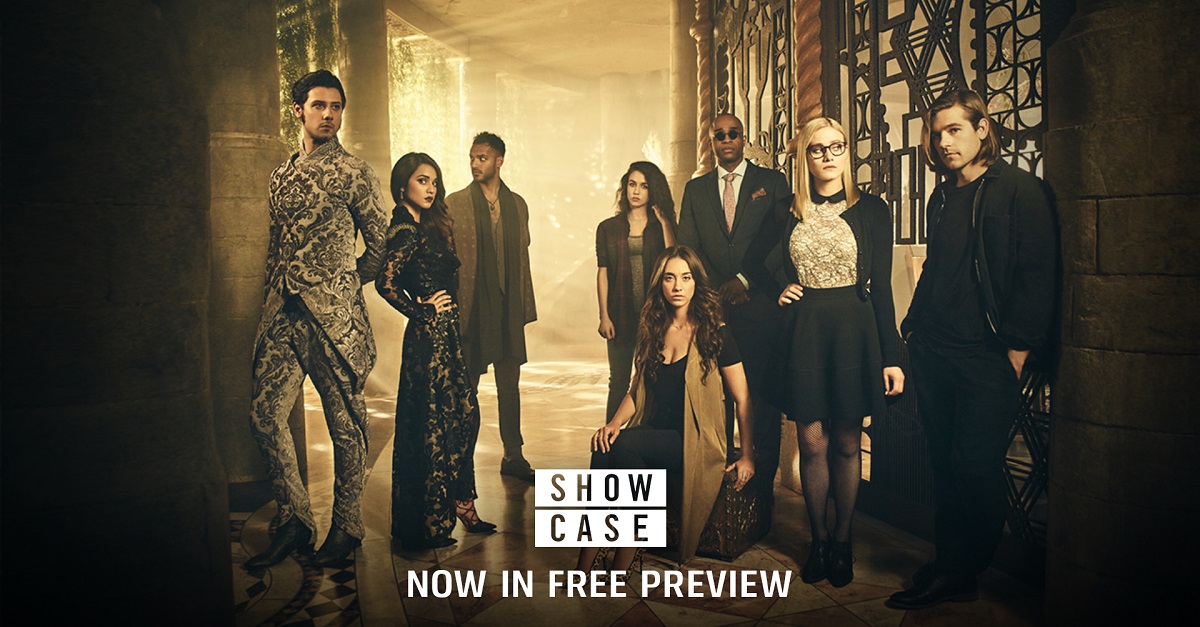 Escape the ordinary with Showcase's award-winning series and hit Blockbuster movies – all available to you with our free channel from January 11th to February 15th . Here's some info on Showcase's great TV programming coming up with the channel's highly anticipated premieres.
SUPERGIRL MONDAY 8E|7P WINTER PREMIERE JANUARY 23 – Season 2 of the hit action-adventure series, Supergirl. A Critics' Choice Television Award winner for Most Exciting Series, and People's Choice Award winner for Favourite New TV Drama, Supergirl brings superhuman crime-fighting to new heights.
THE MAGICIANS THURSDAYS 10E|P SEASON PREMIERE JANUARY 26 – Showcase invites viewers to return to the magical land of Fillory for the spellbinding second season of The Magicians.
RIZZOLI & ISLES SUNDAYS 10E|P NEW EPISODES JANUARY 15 – Angie Hamon (Law & Order) and Sasha Alexander (NCIS) co-star in this popular, suspenseful series as Jane Rizzoli, a tough-as-nails Boston police detective, and Maura Isles, a smart, impeccably dressed medical examiner from a privileged background, solving Boston's most complex murders.
JANUARY BLOCKBUSTER MOVIES
JANUARY 14 – NOAH
JANUARY 22- X-MEN: DAYS OF FUTURE PAST
JANUARY 15 – THE DAY AFTER TOMORROW
JANUARY 28 – EDGE OF TOMORROW
JANUARY 21- THE GIVER
JANUARY 29 – THOR: THE DARK WORLD