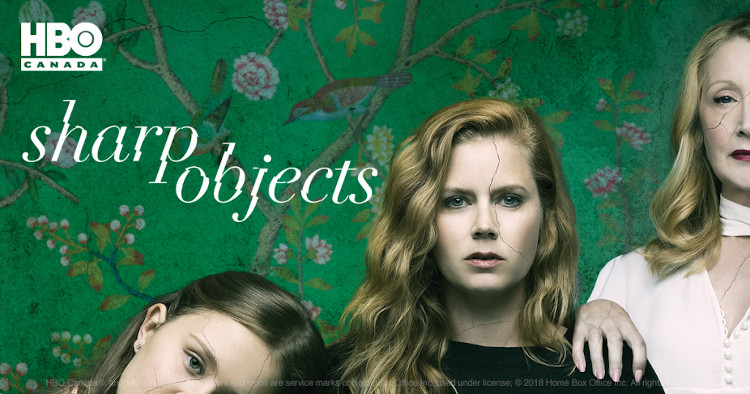 Summer TV shows traditionally have gotten a bad rap – not anymore. The era of lazy days of May through August filled with nothing but reruns is ancient history. We are now in the Age of Peak TV – the successor to the golden age of TV (that began with The Sopranos and ended with Breaking Bad). The Age of Peak TV is marked by a flood of watchable shows made for networks, specialty channels, The Movie Network, HBO Canada, CraveTV and the new OTT kings of content, Netflix, Amazon – all of them clamoring for pitches and bidding for scripts that promise to be the next viral sensation to define the zeit geist of the day!
Here are our picks for the best TV shows, new and continuing, which will keep us glued to our couches in our darkened dens while the sunny days of summer pass us by, like the TV junkies that we are.
Airing and Catch Up on VOD:
Who is America? (Showtime on TMN, CraveTV) – premiered July 15
Necessary viewing for any Sacha Baron Cohen fan, Who is America? takes mockumentary to new heights – or depths, depending on your point of view. Cohen sets the stage for his guests to make a mockery of themselves, sometimes brutally. Cohen steps into various characters and interviews American public figures – anyone from Bernie Sanders to the Bachelorette's Corrine Olympios. This series aims to reveal something about America and Americans themselves through segments such as the reality star promoting a program to support child soldiers. While some segments fail in their aim, others offer moments of comic genius ("How does one compete with a dolphin?"). Whatever the case, this new series promises a powerful viewing.
Succession (HBO Canada – #302, Sundays at 10 PM) – premiered June 3
For those of you who liked "The Big Short", its creator Adam McKay brings us a roman à clef "loosely" based on the Murdoch family that you will love. It has all the emotion and darkness that was missing from the forgettable Madoff mini-series, mixing vicious corporate infighting with family drama not seen since the Lannisters. Brian Cox (The Bourne Identity, The Bourne Supremacy) is riveting as Logan Roy, the family patriarch and head of a global media and entertainment conglomerate, enfeebled and surrounded by conniving or obsequious children, and a mysterious younger wife, yet nobody's fool as he outmaneuvers and bulldozes his way over those who want to push him off his throne.
Sharp Objects (HBO Canada – #302, Sundays at 9 PM) – premiered July 8
From the creators of HBO's hit limited series, Big Little Lies, comes Sharp Objects starring Amy Adams as Camille Preaker, a reporter who returns to her small hometown in Missouri to look into the mysterious disappearance of young girls. Beset by demons herself and unsuccessfully coping with the stifling humidity of both the weather and her near mad mother (Patricia Clarkson, playing Blanche Dubois if she had married and had children), Camille floats in an alcohol-drenched fog that doesn't seem to keep her from finding things all those poor hicks seem to miss. A mix of madness, melancholia and murder that is filled with Tennessee Williams tropes, and based on a book by Gillian Flynn (Gone Girl), the show is best enjoyed with a tall glass of ice-cold bourbon.
Fahrenheit 451 (Movie) – HBO Canada VOD
Guaranteed to fill that void of apocalyptic dread left by the season finale of The Handmaid's Tale, based on the book by Ray Bradbury, this grandmamma of dystopian stories takes place in a society where "media is opiate, facts and history are rewritten and firemen burn books". This series is sure to feed the flames of fear: that the printed page is a mound of cooling ashes, and that we will sink into cultural oblivion dragged down by the easy to fool internet, where fake news and sponsored ads now take the place of facts, expertise, accountability and good grammar!
Coming Soon:
The Sinner Season 2 (Showcase – #39) – August 1
The success of The Sinner's first season makes this one of the most awaited returning series this summer — season 2 follows Detective Ambrose investigating the murder of an 11-year-old boy as he is pulled into the hidden darkness of his hometown. While Jessica Biel has confirmed she will not be returning to the series, the addition of The Leftover's Carrie Coon, who is worth watching in any series, reaffirms the edge-of-your-seat storytelling and acting that captivated audiences last season.
Insecure Season 3 (HBO Canada – #302) – August 12
After finally being nominated for Best Actress in a Comedy Series, Issa Rae's Insecure returns for its third season. Loved by fans for its hilarious, female-focused take on what it means to be a black millennial in America, Insecure follows Issa, a twenty something scaling the highs and lows of life with her friends. In a season where dramatic mini-series are the norm, Insecure is a breath of fresh air for comedy fans.

Watch all of these new and returning series all summer long VMedia TV. Sign up today and take advantage of our 2 months FREE TV offer! That's right – our most popular TV package, Premium Flex, with over 60 of your favourite channels, is free for the first two month. Save over $100! Choose from one of four variations and catch all your favourite programming: Premium Classic, Premium Sports, Premium Family or Premium Lifestyle.
VMedia TV – More Content, More Enjoyment.