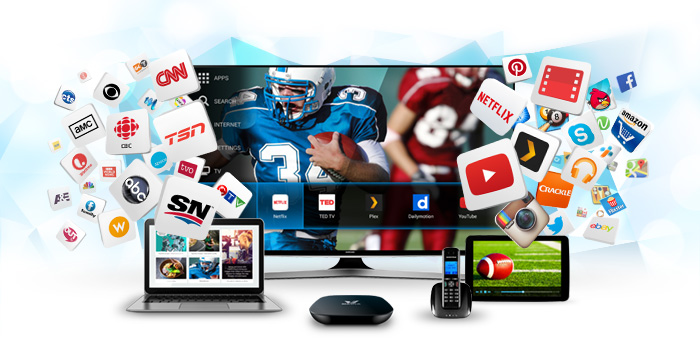 VMedia continues to excel as a popular Multimedia Company across Canada in 2018 as we continue our expansion journey providing excellent High-Speed Internet, IPTV, and Phone and introducing our new wireless monitored Home Security System called VMedia Protect – all at low prices already enjoyed by millions of happy customers since 2013. VMedia has the technology, capability and highly skilled Staff to prove that they are the best in Canada today! We are excited to locate and provide our services in many provinces including Alberta and the communities in and around the town of Stettler – a thriving town in an  area rich in lush pastures providing many crops, farming  and the  local economy supported by the  oil , natural gas, sand, gravel industries providing much employment , with a town steeped in history , arts and culture with loads to see and do for all ages including the famous Alberta Prairie Train excursions, The West Stettler Park, Rockton Sands Park , The Town and Country museum, golf courses  and the nearby fabulous Summer Village Sands resort in Buffalo Lake with so much outdoor pursuits to enjoy including fishing water – skiing, boating , hiking , wildlife and birdwatching too. Stettler residents will see huge reductions in their monthly bills as VMedia offer the lowest prices and huge choices with awesome customer care too!
Internet
There have been huge advancements in Technology all over the world in recent years and especially in the Media and Telecommunications industry where the growth of the high-speed internet and the spread of broadband services across the country has opened a whole new world of information and entertainment possibilities. VMedia are an ISP Provider operating a high-speed Internet service since 2013, with new customers joining every day across Canada to avail of our excellent internet with no contracts, no limits and incredibly low price plans that cannot be beaten by any of our competitors. VMedia guarantees a reliable, robust internet backed up by our Technical Support Team who are available seven days a week to ensure you stay connected every day throughout the year. Our friendly Sales Team will advise and assess your internet option and advise if it is DSL, FTTN or Cable will suit your location, then they will offer a really low price to suit your usage and budget. VMedia guarantees the lowest internet plans and Internet deals around – click here to see all plans and prices.
VMedia Internet – cheap internet at it's best!
Click here for all Internet plans and cheap internet prices!
Home Security – VMedia Protect
Living in rural Canada is a wonderful way of life and Alberta is a truly idyllic location so protecting your home from unwanted intruders has sadly become a reality due to increases in rural crime rates across Canada in 2018.VMedia have recently launched VMedia Protect – their perfect solution for all your Home Security needs in the Stettler area. We offer new wireless monitored security system that is so easy to install (DIY) and can be modified to suit any house, apartment or condo and offers 24/7 monitoring from our 5 diamond and ULC certified Central Monitoring Station that will keep your home and possessions safe and secure 365 days a year. VMedia Protect is designed and manufactured to the highest standards of excellence and comes at a really affordable price with a free app for updates and communications and enabling you to remotely arm or disarm your security system when you are away. VMedia Protect also comes with no contracts and full 30-day money back guarantee!
VMedia Protect Kit
The VMedia Protect Kit contains all you need to maximize your home security and is so easy to install. The Kit contains The Security Hub (main control Panel) x 1, Door/window sensors x 2, PIR motion sensor (that is completely pet-friendly) x 1 and window decals ( informing any unwelcome visitors that your property is protected and monitored by VMedia Protect) x 4.
Cost of VMedia Protect Kit is $229.95.
Extra sensors and other items can be added – contact our Sales Team!
Security Hub
The Security Hub is the main control Panel for your home security system and is so easy to install and use – all which is required is an internet connection (GSM upgrades also available). The sensors and PIR motion sensor will connect wirelessly to the Hub via RF for instant reporting to our Central Monitoring Station where our Team will inform you and the local police when your alarm is triggered. Installation is so easy – just plug in the Security Hub and sensors then call us to activate – easy as that!
Service plans – home monitoring
When your VMedia Protect Kit is installed your home is now ready for the final step – home monitoring from our Central Monitoring Station. VMedia Protect offers  2 great plans called Protect and Protect Plus – with great prices to match:
Protect offers complete 24/7 professional monitoring 365 days a year also allowing you to remotely arm/disarm your security Hub. With Protect we can send you updates and communication with text, email and push notifications via the Internet. Cost of Protect is $12.95/month.
Protect Plus offers complete 24/7 professional monitoring 365 days a year also allowing you to remotely arm /disarm your Security Hub. We can also send you updates and communication with text, email or push notifications via the internet and cellular. Cost of $16.95/month.
Extra accessories
VMedia Protect has a superb range of extra security items on offer to add if required including sensors, PIR motion sensors, decals, key fobs, GSM upgrades and a PIN Pad that you can arm/disarm your Security Hub using your own secret code. For all home, security queries call our Sales Team.
Click here to see all the accessories and prices.
Home insurance
VMedia Protect will issue an insurance certificate for your local Home Insurance provider after your VMedia Protect Kit is installed – allowing reductions of 10% – 15% off your Home Insurance.
Protected and monitored with the best – VMedia Protect.
IPTV
IPTV has become the most widely used TV service across Canada, The US and worldwide thanks to technological advancements and the availability of the internet, bringing a new era in TV viewing and opening the door for endless entertainment as IPTV brings more choices, with clear sound and vision with VMedia offering this awesome IPTV service that is cost effective with sensational viewing at really low prices. IPTV (Internet Protocol TV) is streamed via the internet through an IPTV box called The VBox, bringing a huge selection of top Canadian US and Multinational Networks and channels, news, sport, films, kids, games and much more. The VBox also acts as a browser with instant access to The Web, Facebook, Twitter, Skype, YouTube, Netflix, Plex, XBMC, Instagram, Picasa and 100's of apps for all the family to enjoy.
VCloud and PVR are among the many capabilities of the VBox, allowing recording and a seven day "scroll back " option so you never miss your favorite programmes and PVR to record, rewind, pause, stop or fast forward a recorded programme – this offers even more flexibility and adds to your enjoyment – only from VMedia!
The people of Stettler will be amazed at the new entertainment choices they will have with VMedia, thanks to its range of top Packages and Theme Packs.
VMedia  Packages start with our best-selling Package today – called TheSkinny – offering 23 + channels for only $24.95/month – the lowest priced  Package in Canada! Other Packages include The Basic – offering 35 channels for only $35.95/month and The Premium Basic – offering a massive 57 channels at only $49.95/month.
Our Theme Packs also offer unlimited choices and flexibility with really low prices to match – they include Hollywood Suite, Family Pack, Kids Pack, TSN, Sports Fan, Sports Man, International, Knowledge, Style, Lifestyle and much more.
UChoose from VMedia offers another multitude of choices by allowing you to choose from over 160 standalone and create your own personal viewing experience, with prices starting at $2.95 per channel your possibilities are endless and the more you buy, the less you pay – another great offer – only from VMedia!
We promise the best IPTV at the lowest prices anywhere in Canada – click here to see all available channels, Packages, Theme Packs, and prices.
Phone
Everyone needs a phone and everyone needs a reliable phone service – that's when you need to call VMedia, one of Canada's leading phone providers with the lowest call rates, no contracts, and guaranteed reliability – VMedia has it all. We offer incredible phone plans to suit all budgets and keep you in touch with friends and family all over Canada and worldwide. Nobody beats our call rates and we promise a reliable network with seven-day Technical Support if it's needed – that's part of our awesome customer care at VMedia.
With Home Phone, you get low monthly rates, no contracts, 16 phone features and the first month free.
Unlimited Canada and USA Plan gets you unlimited calls all over Canada and reduced calls elsewhere for only $19.95/month.
Unlimited World gives unlimited calling to over 60 countries worldwide and reduced calls elsewhere for only $26.95/month.
Click here for all Phone plans, Phone features, and all prices.
Unbelievable value for your dollar – only from VMedia!
Our mission at VMedia is to keep our customers in Stettler connected and entertained and protected with our new VMedia Protect – all at really low price always.  Our Sales Team will take your calls and inquiries at 1 – 844 – 872 – 8269 for all information on our services, prices and current deals, bundles and special offers – also visit www.vmedia.ca
Connected, protected and entertained every day – with VMedia!