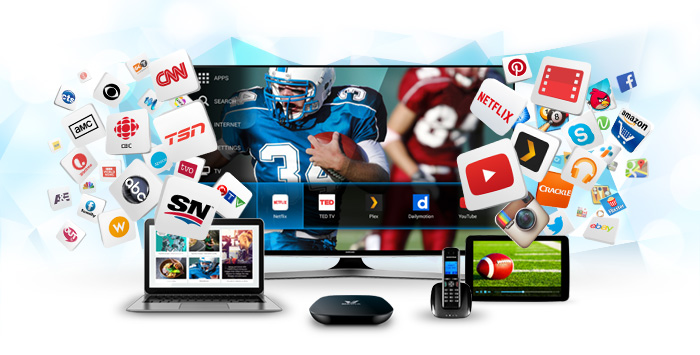 Warman is a growing and developing city situated just 16kms from Saskatoon and in recent years has steadily increased in population, attracting developments in industrial, commercial and retail ventures with ongoing housing developments and a wide variety of parks and outdoor recreational activities to enjoy, with a vibrant arts and cultural scene giving a calendar of all year round events to enjoy. The city of Warman will soon be home to the highly successful Multimedia Company called VMedia, providing top quality Internet, IPTV and Phone service in the Ontario Region since 2013 and due to their phenomenal success are expanding their great services to other regions across Canada including Saskatchewan and the Warman area. There have been huge advancements in Technology over recent years in Canada and VMedia have the capability and ability to bring High Speed Internet, IPTV and Phone service to many cities and towns at really low prices. Our passion for innovation drives us to provide the best services and our major expansion is just part of our vision to be the best Multimedia provider in Canada in the future going forward. We promise to enhance the lives of everyone in Warman and the surrounding area with a reliable Internet, Phone and IPTV service and at VMedia we measure our success by our achievements through providing top technology and our increasing volumes of new customers that are so happy to be with a company that delivers on their promises, as well as giving the best and lowest prices for really amazing services. VMedia will bring a social and economic boost to Warman and the surrounding communities and will keep everyone connected, informed and entertained at the lowest prices imaginable in 2016 and beyond.
Internet
Millions of people across Canada depend daily on a continuous and reliable stream of information, education and entertainment and VMedia are here to meet those needs by providing a truly reliable High Speed Internet service. In this world of constant connectivity, the quality and speed of your network is vital and VMedia has the most modern and advanced technology to provide the best Internet in Canada today, backed by their highly skilled Technical team who work every day to improve and upgrade the network and keep everyone connected. Internet speeds depend on usage, network congestion and location and our Technical Support Team work seven days a week to make sure our Internet network remains reliable and address any issues immediately, our continued success is due to the commitment and dedication of our staff who provide the most amazing internet service with no contracts, no limits and no small print, just low prices and outstanding customer care for which we are famous for.
At VMedia we offer a variety of internet plans and in the Warman area DSL and cable will be the current options. DSL means Direct Subscriber Line, using your home phone line to deliver the internet. Cable internet is internet transmitted over the cable television network – by VMedia. Our Sales Team will provide the help and advice and will assess your needs and location, then match it with the best price possible to make sure your daily internet requirement are met. Our customers constantly remark on our prices and how low they are and our promise is to keep the prices low always. The people of Warman will enjoy the benefits of a reliable internet and VMedia will work hard to give the best – always!
PHONE
VMedia Phone was created to meet growing need in Canada for a reliable and affordable phone service with prices to suit all budgets. These days your phone is more than just a phone – it's a necessity, a gateway to social media, an internet browser, camera, portable gaming system and much more. Since entering the phone Market in Canada, VMedia has achieved phenomenal success by providing a really reliable phone service, offering very low call rates, with no contracts and a range of plans and pricing options that keep everyone connected for less. The community in and around Warman will be delighted with such low call rates to keep them connected with family and friends all over Canada and the world. VMedia is constantly building on their network to maintain quality and give our customers the service they deserve today at really low call rates – only from VMedia.
With Home Phone you get low monthly rates, no contracts and the first month free.
With Unlimited Canada you get unlimited calling all across Canada and reduced calls elsewhere for only $14.95/month.
With Unlimited World you get unlimited calling to over 60 countries worldwide for only $24.95/month.
These plans represent the outstanding value you get when VMedia comes to Warman, keeping you talking for longer and putting you first – always.
VMedia look forward to launching our High Speed Internet and superior Phone service to Warman and the surrounding communities in Saskatchewan, and at VMedia we pride ourselves on delivering the most amazing services at the lowest prices in Canada today. Core to our ongoing success are our staff who offer the most awesome customer care to keep you connected , informed and entertained every day. We will deliver on our promises and hope we meet all your requirements and provide the best services with the most amazing prices anywhere in Canada!
Call our Sales team today for further information on all our Internet and Phone services, current deals and special offers at 1-844-872-8269 or visit www.vmedia.ca
See you soon in Warman.