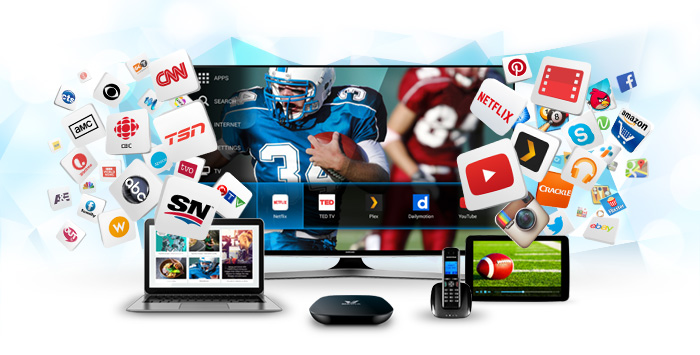 St Albert is situated on the Sturgeon River in Alberta, a prosperous and beautiful city with an interesting history and culture, it has a rich and varied arts scene, with many interesting heritage buildings and sites in and around the city. The area around St Albert is rich in agriculture, farming and forestry and there is a wide variety of activities, festivals and shopping in the city making it a very pleasant place to visit, work and live. The residents and communities in and around St Albert are soon to get  great news – VMedia, the highly innovative and Technologically advanced Multimedia Company is about to locate its High Speed Internet, IPTV and Phone service in the area bringing a whole new world of communication and viewing entertainment at the lowest prices and outstanding Customer Care. VMedia was founded in Toronto in 2013 determined to give customers the best Multimedia they deserved and it has been an outstanding success story, due to this great success we are expanding to Alberta as part of our plans to develop VMedia all over Canada in the future. Our customers are amazed with the quality of our services and low prices, giving excellent value and a choices every day. We look forward to giving St Albert the services they deserve in 2016, with the best prices imaginable.
Internet
In this exciting digital age, access to High Speed Internet is a must. In a country like Canada that is increasingly Internet driven, speed matter, and the quality of your network is critical to your ability to work and play every day. VMedia pushes the boundaries of speed and reliability to bring the best quality internet to St Albert and the surrounding area, and every day our staff strive to connect everyone across Canada to the transformative power of the Internet with the best Technology and a range of internet plans and prices designed to tailor your needs and usage with no contracts and no limits. DSL or cable? – our Sales Team will advise what plan is suitable for your location and then offer the lowest price possible. VMedia Internet is cheap in price not in quality!
Internet speeds depend on usage, network congestion and location so our Technical Team at VMedia work really hard every day to improve and upgrade the network to ensure a reliable and quality Internet always.
Our internet plans and prices are simply amazing! Click here for more details.
IPTV
In this era of constant connectivity, the IPTV Market is undergoing a revolution in pricing, delivery and content options available in Canada and across the world today. IPTV is the popular choice when deciding about TV entertainment, due to its simplistic, easy to use Technology and endless capabilities and functions. Thousands of people have made the change to IPTV and are now enjoying a whole new viewing experience. VMedia commenced IPTV delivery in 2013 and it has been seen as a great alternative to satellite and cable with thousands of customers enjoying the benefits getting a huge array of TV shows and channels. IPTV is streamed via the Internet through an IPTV box called the VBox, bringing top channels from Canada, the US and all over the world with news, sport, music, films, kids, lifestyle, games and much more to enjoy. The VBox acts as a bowser giving instant access to Facebook, Twitter, Skype, YouTube, Netflix, Plex, XBMC and 100's of apps to keep you informed and entertained every day. VCloud and PVR are among the VBox's capabilities allowing recording and a seven day "scroll back" function so you never miss your favourite programmes. PVR will record, pause, rewind, stop and fast – forward any recorded programmes adding further flexibility and enjoyment to your viewing.
At VMedia we have a huge range of channels, packages and Theme Packs for your enjoyment, starting with our best-selling package called "TheSkinny" – offering 30+ channels for only $17.95/month – the cheapest and best value package in Canada today. Other packages include "The Basic" – offering 40+ channels for $29.96/month, and "The Premium Basic" offering 60+ channels for $44.95/month. Our Theme Packs are really great value giving an endless amount of shows and channels from across Canada, The US and worldwide and includes Kids Pack, Family Pack, Hollywood Suite, Sports Man, Knowledge, Style and Lifestyle – and much more!
Our newest Theme Packs from VMedia in 2016 are called TSN Plus for $7.95 and Sportsnet Plus for $9.95.
TSN Plus: get the complete TSN channel group, TSN 1 to 5, plus MLB Network and The Golf Channel.
Sportsnet Plus: Super sports package – Sportsnet Ontario, East, West, Pacific, SportsnetOne and MLB Network.
With UChoose from VMedia you can create your own entertainment package by choosing from over 160 standalones and making your own personal viewing experience and with prices starting at only $1.50, the more you buy, the less it costs – another great offer, only from VMedia!
Click here to see all channels, packages, Theme Packs and prices.
Phone
In Canada and across the world our phones are so important to keep us connected with family friends, and at work, for industry and business in our fast paced world we live in today. VMedia have a very successful and reliable Phone service, with really cheap calling rates, no contracts and no small print. VMedia have a busy and thriving network, thanks to our great Technical Team who work all year round to keep you connected and talking.
With Home Phone you get low monthly calling rates, no contracts and the first month free.
With Unlimited Canada you get unlimited calling all over Canada with reduced calls elsewhere for only $14.95/month.
With Unlimited World you get unlimited calling to over 60 countries worldwide and reduced calls elsewhere for only $24.95/month.
These prices are the best in Canada today – all from VMedia!
Click here for all our Phone plans, Phone features and prices.
At VMedia our commitment is to our customers – old and new continue our high standards and bring the best entertainment and communications experience to your home every day.
Our amazing Sales Staff will help you get started, and advise about our range of Internet and Phone plans, IPTV packages, Theme Packs, bundles, deals, prices and current special offers.
Call a Team Member today at 1-844-872-8269 or visit www.vmedia.ca