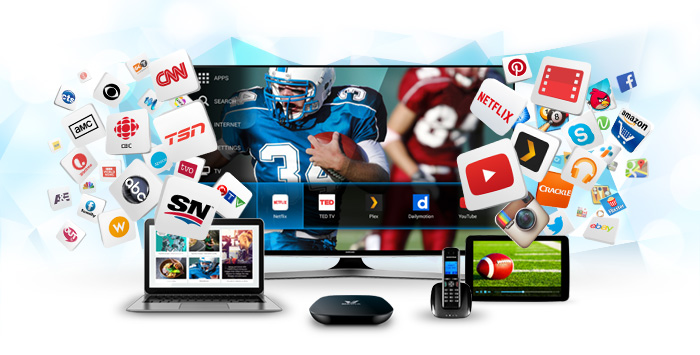 Moose Jaw is a unique and historical city situated in south central Saskatchewan an area of natural and unspoilt beauty amongst lush countryside rich in agriculture that supports the local economy and many all year round attractions including the famous mineral spa, casino and the Tunnels of Moose Jaw with many outdoor attractions, parks and trails and a vibrant historical, arts and cultural scene to enjoy in this wonderful area in Saskatchewan. Having a modern and reliable Internet, IPTV and Phone service is vital for any community, and Moose Jaw will soon be home to VMedia – Canadas most exciting Multimedia Company since 2013 bringing the best Internet, IPTV and Phone services to homes at really low prices and surpassing their rivals making them a hugely successful and dynamic Company offering a superior and reliable Internet, IPTV and Phone service that will boost the economy of Moose Jaw and the surrounding communities forever.
VMedia is excited to locate in Moose Jaw as part of our National Expansion Plan in 2017 going forward and our vision is to be in every town and city across Canada, bringing people what they want – a superior quality Internet, IPTV and Phone service with great choices, flexibility and the lowest prices always – only from VMedia!
Internet
VMedia Internet has been created with excellence in mind and pushes the boundaries of speed and Technology to deliver the Internet to your home so you get to work, play and communicate every day. VMedia is reliable with Technical Support Staff available seven days a week to keep everyone informed, educated and entertained and our Technical Team work hard to improve and upgrade the network keeping us connected throughout the year. Our price plans are simply amazing. VMedia currently use Cable in the Saskatchewan province and our friendly and helpful Sales Team will assist and advise on what is suitable for your area, then match it with the best plan that is suitable for your daily needs. Our promise is to give the people of Moose Jaw the best Internet at the lowest prices anywhere in Canada – only from VMedia!
Click here to see all plans and prices.
IPTV
Moose Jaw is finally getting what it deserves – a new and exciting IPTV service thanks to VMedia who has been successfully operating its IPTV since 2013 in the Ontario region and is now expanding to Saskatchewan and the Moose Jaw area bring a new world of entertainment Technology never seen before and offering huge TV choices, flexibility and endless viewing possibilities all at the lowest prices to suit your budget. IPTV is seen as the new alternative to the more traditional Satellite and Cable, using the Internet to bring the TV to your home. IPTV is streamed via the internet through a set top box called The VBox, bring all the top Canadian, US and Multinational channels, news, sport, films, kids, games and much more!
The VBox acts as a browser giving instant access to The Web, Facebook, Twitter, Skype, Netflix, YouTube, Plex, XBMC,  Instagram, Picasa and 100's of apps for all ages and interests.
VCloud and PVR are also among the functions of the VBox allowing recording and a seven day "scroll back" option so you never miss your favourite programmes and PVR to record, rewind, pause, stop or fast forward a recorded programme – adding extra flexibility and enjoyment – only from VMedia!
VMedia offers the most up to date and awesome packages and Theme Packs to make your enjoyment go that bit further with endless channels and shows from all over Canada, The US and the world at really low prices to suit every budget starting with our current best seller – "TheSkinny" – offering 18+ channels for only $17.95/month – the best value package in Canada today, "The Basic" – offering 30+ channels for only $29.95/month  and "The Premium Basic" – offering 60+ channels for $44.95/month. Other packages include Family Pack, Kids Pack, Sportsnet 1 and 2, Style, Hollywood Suite, Multinational, Style, Lifestyle, Knowledge and much more!
With UChoose from VMedia you can invent your own personal viewing experience by choosing from over 170 standalones and at an amazing price of only $1.50 per channel this is simply awesome!
Click here for list of channels available.
At VMedia our IPTV brings you the best – why not call our Sales Team today at 1-844-872-8269.
Phone
The people of Moose Jaw and surrounding communities will soon have a brand new and reliable Phone service with thanks to the arrival of VMedia, one of Canadas most innovative and exciting Phone providers. We are expanding our Phone service to Moose Jaw and all around Saskatchewan as part of our National Expansion Plan for 2017 and beyond. Improvements in Technology and improving network connectivity remain a priority for VMedia and our highly skilled Technical Support Team work seven days a week to keep you connected and talking  – that's our commitment to our customers and key to our success in Canada today. Our prices are simply amazing and reflect the great value and choice you get from VMedia, all with no contracts and no small print:
With Home Phone you get low monthly rates, no contracts and the first month free.
With Unlimited Canada you get unlimited calling across Canada and reduced calls elsewhere for only $14.95/month.
With Unlimited World you get unlimited calling to over 60 countries worldwide and reduced calls elsewhere for only $24.95/month.
These prices reflect the real value and choice you get – only from VMedia.
Click here to see all Phone features, plans and prices.
VMedia are excited to locate its services in Moose Jaw very soon and we promise to give you the best Internet, PTV and Phone service in Canada along with the lowest prices, choice, flexibility and the most awesome and friendly customer care that is standard at VMedia.
Why not call our Sales Team today at 1-844-872-8269 or visit www.vmedia.ca and view all packages, bundles, deals, prices and current special offers.
See you soon in Moose Jaw!