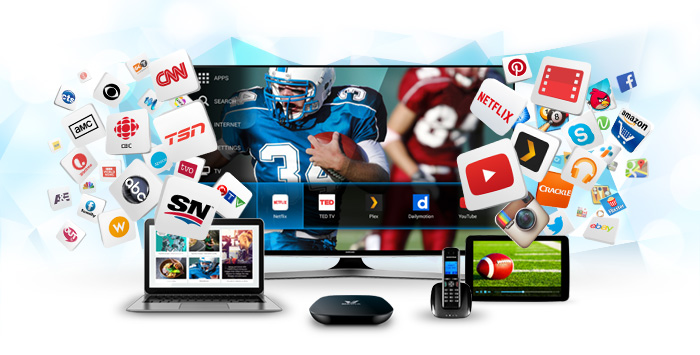 Melville is a small but vibrant city situated in central Saskatchewan with lots to do and see and plenty of outdoor activities to enjoy and a really positive community this city is set to grow and develop further over the next few years making it an attractive place to live in or visit. The city will soon see the arrival of VMedia, the highly successful and innovative Multimedia Company providing High Speed Internet, IPTV and Phone services at really low prices. At VMedia we combine the latest and most modern Technology with awesome Сustomer Сare all at the best and lowest prices anywhere in Canada today. VMedia was founded in Toronto in 2013 and due to its outstanding success in the Multimedia Market has decided to expand its services to other regions including Saskatchewan and the Melville area bringing the people what they need – modern and reliable services, choices and low prices and VMedia has the ability, capability and the drive to continue their success story all over Canada. Our vision can only be achieved by having the best people working for us at VMedia and our Staff will provide all the necessary help to the people of Melville to ensure they have the most amazing communications and entertainment experiences ever!
Internet
Having Internet access is a necessity economically and socially across Canada and worldwide today and VMedia promise to provide residents and businesses in rural communities like Melville the same high speed access enjoyed in the larger urban cities in other regions in Canada.
VMedia have the highest quality Technology and capability to connect the people of Melville and bring them an Internet with fast speeds, no limits, no contracts and a range of Internet plans and low prices to suit everyone's needs, usage and budget. Currently in Saskatchewan we will offer Cable Internet and our friendly Sales Team will assist and assess your location and daily needs then match it with the best price for you. VMedia employ the most highly trained and experienced Technical Support Team who work seven days a week to keep everyone connected, informed, educated and entertained – that's part of our awesome Сustomer Сare – only from VMedia!
Click here to see all Internet зlans and prices.
IPTV
VMedia are really excited to expand its IPTV embracing the whole new concept of Television via the Internet service to Saskatchewan and the Melville area very soon and offer a new and unique viewing experience as IPTV is seen as the new future of Television in Canada and across the world today, moving away from the more traditional Satellite and Cable to a more modern and technologically advanced IPTV service that redefines TV brilliance thanks to its sharp and clear sound and vision and multitude of entertainment choices available.
VMedia is fast becoming a Market leader in IPTV across Canada today as the increased availability of the Internet is making it possible for VMedia to stream IPTV into many homes and offering a new and superb TV experiences with endless choices and the lowest prices ever!
IPTV is streamed via the Internet through an IPTV box called The VBox bringing a multitude of top Canadian, US and Multinational channels and shows, news, sport, music, films, kids, games and much more. The VBox also acts as a browser giving instant access to The Web, Facebook, Twitter, Skype, YouTube, Plex, XBMC, Instagram, Picasa and 100's of apps for all ages and interests.
VCloud and PVR are among the functions of the VBox allowing recording and PVR to rewind, pause, stop or fast forward a recorded programme adding even more flexibility and enjoyment – only from VMedia!
Our range of packages and Theme Packs will bring many hours of entertainment to your home thanks to the endless choice of best channels and shows available to suit all ages starting with "TheSkinny – offering 18+ channels for an amazing $17.95/month – the best value Package anywhere in Canada today.
Other Packages include "The Basic" – offering 40+ channels for only $29.95/month and "ThePremium Basic" – offering 60 + channels for only $44.95/month amazing value always – only from VMedia!
Theme Packs are also extremely popular with VMedia customers, thanks to the wide variety of channels available including Family Pack, Kids Pack, Hollywood Suite, Multinational, SportsMan, SportsFan, Style, Knowledge, Lifestyle and many more.
UChoose allows you to pick and choose from over 170 channels and create your own personal TV experience with prices from as low as $1.50 per channel – unbeatable choice and value – only from VMedia.
Click here for list of channels, packages, Theme Packs and all prices.
Phone
The Phone is one of the phenomenal inventions of modern times allowing instant communication to all parts of the world and in Canada keeping in touch with family and friends has never been easier thanks to VMedia and their modern and reliable network and low calling rates. VMedia is soon to locate its Phone service in Saskatchewan due to a major National Expansion Plan and the area around Melville will enjoy truly modern communication at low prices like many thousands of satisfied customers who benefit from low rates to keep everyone talking for longer!
VMedia will offer value and choice with their Phone plans.
With Home Phone you get low monthly bills, no contracts and the first month free.
With Unlimited Canada you get unlimited calling all over Canada and reduced calls elsewhere for only $14.95/month
With Unlimited World you get unlimited calling to over 60 countries worldwide and reduced calls elsewhere for only $24.95/month.
These prices cannot be beaten and are only available from the best – VMedia!
Click here to see all Phone features, Phone plans and prices.
VMedia are really looking forward to locating its High Speed Internet, IPTV and Phone services in Melville very soon and give the people what they deserve – quality reliable services, great choices and really low prices which have made our Company so popular in Canada today.
Why not call our Sales Team today at 1-844-872-8269 or visit www.vmedia.ca and see all Packages, deals, bundles, prices and current special offers available from VMedia.
See you soon in Melville!