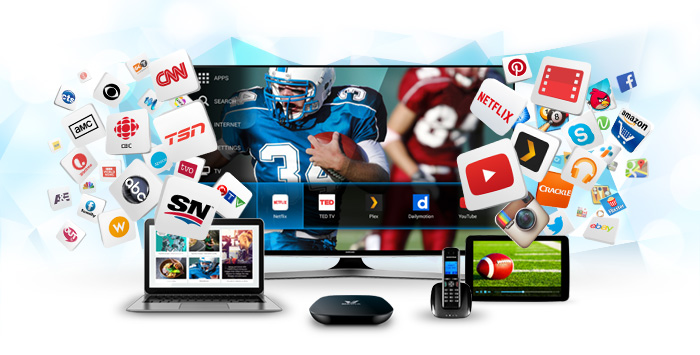 Medicine Hat is a busy city situated on the South Saskatchewan River in Southeast Alberta, historically known for its large Natural Gas fields, it is a busy industrial and commercial city renowned for its scenic beauty and endless opportunities for outdoor activities, rivers, creeks including numerous parks in and around the city, which also boasts 100kms of walking trails and a lively arts, heritage and cultural centre, great malls, shops and restaurants making it an ideal city to visit, work or live in. Medicine Hat has a new exciting Multimedia Company called VMedia who plan to operate its High Speed Internet, IPTV and Phone service here in 2016, bringing a new dawn in communication and entertainment to the community in Medicine Hat and the surrounding area with great choices and outstanding prices to suit all budgets and lifestyles. VMedia are a highly innovative and successful Company in operation since 2013 in Toronto, Ontario and is planning a national roll – out of all its services all over Canada in the next few years going forward. Our success is measured by customer satisfaction and every day VMedia gets hundreds of new customers who are ready to experience our best quality services at the lowest prices imaginable today.
Internet
Fast internet is a necessity economically and socially for any community and a reliable, no limits internet is what VMedia can offer, along with really cheap price plans with no contracts and no limits. In this ever-changing world of Technology, the Internet plays a big part of everyday life, education, business, industry, retail and at our homes with speed and price being the deciding factors when choosing an Internet provider. VMedia continue to be a popular choice and the new alternative to many of the traditional Companies due to their extensive plans and really low prices. DSL or Cable? – the Sales Staff at VMedia will assist you with all pricing options based on your location and internet needs, they will then offer a realistic price based on your requirements, simple and easy – only from VMedia! Call a Sales Team member today or click here to see our range of plans and prices.
IPTV
IPTV is the future of Television in Canada and is a new and modern alternative to satellite and Cable TV. IPTV is gaining huge popularity all across the world in recent years, due to its versatility, endless capabilities, crystal clear sound and vision and cool features making it the new obvious choice when it comes to TV entertainment and communications Technology. In Canada there are many new challenges for the Television Market and VMedia are there to meet them with their great channels and programme choices, National and International channels and great packages, Theme Packs and really low prices.
IPTV is streamed via the internet through an IPTV box called The VBox, bringing a huge amount of top Canadian, US and Multinational channels, news, sports, music, films, kids, games, lifestyle and more! The VBox also acts as a browser giving instant access to Facebook, Twitter, Skype, YouTube,  Netflix, Plex, XBMC and 100's of apps to keep you entertained and informed, with really great choices and flexibility for all ages.
VCloud and PVR are among the functions of The VBox, allowing recording and a seven day "scroll back" option so you never miss out and PVR to record, rewind, stop, pause and fast forward recorded programmes, bringing extra enjoyment and convenience – all from VMedia!
At VMedia our packages and Theme Packs are considered the best and cheapest deals for Canada in 2016, with great choices and a world of spectacular TV entertainment your fingertips, starting with "The TheSkinny" – offering 30+ channel for only $17.95/month – this is the cheapest package in Canada today. Other packages include "The Basic" – offering 40+ channels for only $29.95/month and "The Premium Basic" for $44.95/month, Multinational including Chinese and South Asian channels, Kids Pack, Family Pack, Hollywood Suite, Lifestyle, Style and introducing our new Theme Pack this month – TSN Plus and Sportsnet Plus.
TSN Plus: get the complete TSN channel group, TSN 1 to TSN 5 plus MLB Network and The Golf Channel for only $7.95/month!
Sportsnet Plus: offers a Super sports package – Sportsnet Ontario, East, West, Pacific, SportsnetOne and Sportsnet360 and MLB Network for $9.95/month!
Click here for all channels, packages and Theme Packs prices.
Our promise is to bring a quality IPTV service to the people of Medicine Hat and the surrounding area backed by our Technical Support Team available seven days a week to ensure you get the best from VMedia – always!
Phone
A reliable and efficient Phone service is a must for every country worldwide and Canada is renowned for its quality networks and Phone providers. Since entering the Phone Market VMedia has exceeded expectations in providing a reliable service with no contracts and really cheap calling rates. Hundreds of new customers join VMedia every day to avail of their unbelievable calling rates and price plans. The staff at VMedia work hard upgrading and improving the network every day to make sure you are talking with family and friends at home and abroad.
With Home Phone you get low monthly calling rates, no contracts and the first month free!
With Unlimited Canada you get unlimited calling all over Canada and reduced calls elsewhere for only $14.95/month.
With Unlimited World you get unlimited calling to over 60 countries worldwide and reduced calls elsewhere for only $24.95/month.
Nobody beats our Phone prices!
Click here to see all our Phone plans, Phone features and prices.
We are excited about our arrival in Medicine Hat and the Sales Staff will help and advise with all Internet plans, IPTV packages, Theme Packs, Phone plans and all prices, deals, bundles and special offers – giving  the most awesome Customer Care that VMedia are famous for!
Call a Sales Team Member now at 1-844-872-8269 or visit www.vmedia.ca.
See you soon in Medicine Hat!