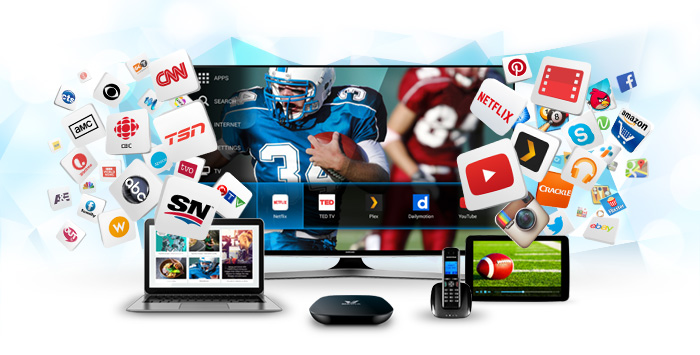 Lethbridge is a thriving and busy city situated in southern Alberta with an impressive history of coal mining and agriculture, and now industrial, commercial and financial businesses and companies contributing to the local economy. The city has a lively Downtown with shops, restaurants and a really interesting arts, culture and history sector, with plenty of galleries and theatres to visit and also parks and outdoor activities making Lethbridge a really great city to visit, work or live in.
The arrival of VMedia to Lethbridge will certainly cause a lot of excitement in 2016 as it will bring a new High Speed Internet, IPTV and Phone service with really high quality, easy-to-use Technology and really low prices with great choices and awesome customer care. The people of Lethbridge deserve a change and now is the time to introduce a brand new Company that will beat all the other providers with our low prices and great deals for everyone.
Internet
Are you looking for fast, unlimited internet with no contracts that is low in price, high in quality and totally reliable? – You have just found it – VMedia!
Some internet providers offer cheap internet but that often does not mean fast speeds or no limits internet! – At VMedia we offer super-fast unlimited internet that will keep you informed, entertained and connected giving you a quality Internet with the best speeds to suit your daily needs and budget. Our internet plans give the most flexible pricing options whether it is DSL or Cable. Our Sales Team will discuss your options and what is available in your area before offering the best price for you. At VMedia our exciting plans include expanding our High Speed Network all over Canada and we are committed to building a world class connectivity and the social and economic benefits it brings. Our unlimited passion for Technology and pursuit of innovation drives us to deliver on our promises and give the people of Lethbridge what they deserve – quality internet at really low prices.
Click here to see all internet plans and prices.
IPTV
IPTV has become the top choice when deciding Television entertainment and is increasing in popularity across Canada the US and worldwide thanks to its endless capabilities, huge choice of channels and cool features with crystal clear picture and sound making it the best choice in this fast paced TV Market today. IPTV is different as its TV streamed via the internet through an IPTV box. At VMedia our IPTV box is called The VBox, and will stream a huge amount of top Canadian, US and Multinational channels, news, sport, music, kid , films, games and much more! The VBox acts as a browser giving instant access to The Web, Facebook, Twitter, Skype, Netflix, Plex, XBMC, Instagram, Picasa and 100'S of apps bringing you into a whole new world of information, education, entertainment and fun.
VCloud and PVR are among the functions of the VBox, allowing recording of your favourite programmes anytime and allowing a seven day "scroll back" option so you never miss out and PVR so you can record, pause, rewind, stop and fast forward a recorded programme giving you flexibility and comfort to watch what you want, when you want.
At VMedia our packages and Theme Packs are so flexible and customer – friendly, offering you great choices and a huge amount of channels to choose from at really low prices to suit every household budget , starting with "TheSkinny" – offering 30+ channels for an amazing $17.95/month – the cheapest package anywhere in Canada – we promise that!
Other packages include "The Basic" – offering 40+ channels for only $29.95/month, "The Premi"um Basic offering 60+ channels for only $44.95/month, and our famous Theme Packs offering endless choice and value including Kids Pack 1 and Kids Pack 2 for only $5.95/ month each, Hollywood Suite for $8.95/month, SportsFan for $5.75/month, Multinational including Chinese and South Asian, SuperNews, Lifestyle and Style and many more!
VMedia have just introduced two new Theme Packs in 2016 – TSN Plus and Sportsnet Plus – TSN Plus gives the complete TSN channel group, TSN 1 to 5, Plus MLB Network and the Golf channel – all for$7.95/month.
Sportsnet Plus offers Super sports package – Sportsnet Ontario, East, West, Pacific, SportsnetOne and Sportsnet 360 and MLB Network for only $9.95/month.
With UChoose you can pick and choose form over 160 standalones and invent your own personal viewing experience, with prices starting at $1.50, it's amazing and so easy – all from VMedia!
Click here for all channels, packages, Theme Packs and prices.
Phone
Our phones keep us connected with friends and family across Canada and the World and is an important part of daily living and an essential communication device. VMedia have launched a superb phone network and offer really low calling rates within Canada and around the world. Every day hundreds of new customers join VMedia avail of the low prices and great plans with no contracts and no small print – simply great prices for less, that is what VMedia does best!
With Home Phone you get low monthly rates, no contracts and the first month free.
With Unlimited Canada you get unlimited calling all over Canada and reduced calls elsewhere for only $14.95/month.
With Unlimited World you get unlimited calling to over 60 countries worldwide and reduced calls elsewhere for only $24.95/month.
This represents superb value for money only from VMedia!
Click here for all Phone plans, Phone features and prices.
Key to our continued successes in Canada is our superb Staff who continue our quest to be the best Multimedia Company in Canada, call a Sales Team Member today at 1-844-872-829 or visit www.vmedia.ca
See you soon in Lethbridge!