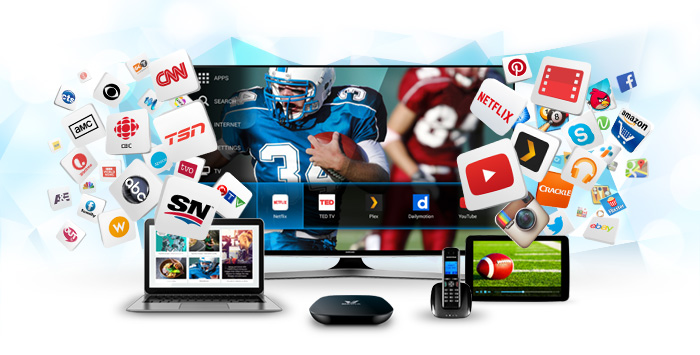 VMedia is a highly successful Multimedia Company based in Toronto Ontario since 2013 and due to its outstanding success in the Ontario Region is now expanding  to Alberta as part of its national roll out of services all over Canada. VMedia will soon provide High Speed Internet, IPTV and Phone services to the city of Lacombe bringing a new and Multimedia experience with new choices and really low prices. At VMedia we measure our success by our achievements through providing the most up-to-date Technology matched with the best price plans and options in Canada today. We are excited to locate in this busy city of Lacombe and the surrounding countryside rich in agriculture, farming, oil and gas, with a wide variety of parks, including the famous Aspen Beach Provincial Park offering a wide variety of outdoor activities and a lively and vibrant historical, arts and cultural community – including the notorious downtown murals in Lacombe. There is also a huge variety of trails, camping and much more to enjoy. VMedia will give an economic boost to the area and give the population new options in their entertainment and communications choices in 2016 and beyond.
Internet
At VMedia we are committed to building a world class connectivity all around Canada and the social and economic benefit it brings to every city and community. VMedia has invested in the latest and best Technology to bring unlimited internet with really fast speeds, no contracts and no small print at cheap rates, making us a popular choice with many Canadians today. VMedia possess a powerful combination of Technical capability and experienced staff with awesome customer care to provide the best Internet to our customers – always. We offer a variety of internet plans at various pricing options to suit your needs and location and our Sales Team will advise on what plan will suit, whether it is DSL or Cable, then offer the price that suits your needs and budget. Our Technical Tram work every day to improve and upgrade the network and our Technical Support Team are available seven days a week should any issues occur – that's quality service – only from VMedia.
For more information call our Sales Team or click here to see all our internet plans and prices.
IPTV
IPTV is the future of TV in Canada and across the world today, due to the combination of the Internet with Television Technology bringing a superb picture and sound and opening your door to  a new world of quality entertainment with extra choices and flexibility along with really low prices. VMedia are emerging as one of the Market leaders in the provision of its IPTV service, already having great success in the Ontario region, and will soon be in Lacombe and the surrounding communities offering the same excellent service. IPTV is streamed via the Internet through an IPTV box called The VBox, bringing a huge variety of top Canadian, US and Multinational channels, news, sport, music, kids, films, games and much more. The VBox also acts as a browser giving instant access to the Web and Facebook, Twitter, Skype, YouTube, Plex, XBMC, Instagram, Picasa and 100's of apps keeping you informed, educated and entertained every day.
VCloud and PVR are among the capabilities of the VBox allowing recording and a seven day "scroll back" option so you never miss your favourite programmes and PVR to record, pause, rewind,stop and fast forward any recorded programme, giving extra flexibility and choices – only from VMedia.
At VMedia our packages and Theme Packs are versatile and really excellent value for money with a wide variety to choose from, starting with "TheSkinny" – offering 30+ channels for an amazing $17.95/month – this is the cheapest package anywhere in Canada today, "The Basic" – offering 40+ channels and "The Premium Basic" offering 60+ channels for only $44.95/month.
Our Theme Packs are also excellent value with Hollywood Suite, Family Pack, Kids Pack, SuperNews, Multinational including Chinese and South Asian channels, SportsMan, SportsFan, Style, Knowledge, Lifestyle and many more.
Our latest Theme Packs from VMedia are proving very popular with all our customers, they are TSN Plus and Sportsnet Plus.
TSN Plus: get the complete TSN channel group TSN 1 to TSN 5, plus MLB Network and The Golf Channel – all for only $7.95/month.
Sportsnet Plus: Super sports package – Sportsnet Ontario, East, West, Pacific, SportsnetOne and Sportsnet360 and MLB Network – all for only $9.95/month.
These are truly amazing deals – only from VMedia!
With UChoose you can invent your own personal viewing entertainment by choosing from over 160 standalones and at prices starting at $1.50 per channel – the more you buy, the less you pay – another great offer from VMedia!
To see all channels, packages, Theme Packs and prices click here.
Phone
Our phones keep us in touch with family and friends across Canada and throughout the world every day, making it the most used appliance in everyone's life. VMedia operate a really reliable Phone service with really cheap rates, no contracts and no small print. We put our customers first at VMedia, offering amazing Phone plans to keep you talking. Every day hundreds of new customers join our Network, attracted by the prices and awesome customer care and are really happy they made the switch from the more traditional Phone Companies that simply don't give the value and service that VMedia offer.
With Home Phone you get low monthly plans, no contracts and the first month free!
With Unlimited Canada you get unlimited calling all over Canada and reduced calls elsewhere for only $14.95/month.
With Unlimited World you get unlimited to over 60 countries worldwide and reduced calls elsewhere for only $24.95/month.
These plans and prices will not be beaten anywhere in Canada today and VMedia looks forward to offering the population of Alberta and the Lacombe area a Phone service for the future with modern phone features and the best prices – always!
Click here to see our Phone plans, Phone features and all prices.
Our vision to expand our services all over Canada is made possible by our hardworking Staff and loyal customers, why no join VMedia today?
Call our Sales Team today for further information on all plans, packages, Theme Packs, deals, prices and current special offers at -1-844 -872-8269 or visit www.vmedia.ca