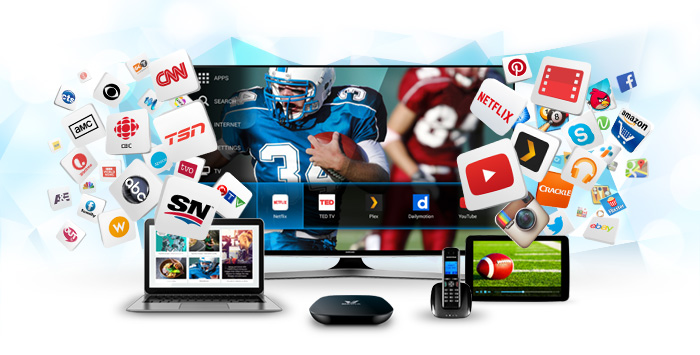 Welcome to the amazing world of VMedia, the highly successful and innovative Multimedia Company providing High Speed Internet, IPTV and Phone services since 2013 and due to its ongoing success is expanding its services to the province of Saskatchewan and the Humboldt area in 2017. VMedia have really captured the Market with its superior Technology, reliable services and the lowest prices anywhere in Canada making the Company so popular today. VMedia is currently undergoing a nationwide expansion to bring their exceptional services to all provinces and our vision is to be in every town, city and rural community in the future going forward. Humboldt, this beautiful city in an area of rich agriculture, forestry and mining will benefit economically with the arrival of VMedia and our High Speed Internet and Phone systems will significantly improve communications in the area too. VMedia is the Company that has managed to keep the prices low for their customers and also offer great entertainment choices and flexibility as well as employing friendly and efficient Staff providing awesome Сustomer Сare that are key to the major success that is VMedia.
We are excited to locate to a city with many exciting new developments with a vibrant community with many indoor and outdoor activities to enjoy including parks and trails and numerous arts and cultural spots to explore and enjoy all year round. VMedia look forward to new beginnings in Humboldt and the surrounding communities and will work hard to bring you their best – always!
Internet
VMedia is committed to creating a world class connectivity for the people of Humboldt and the surrounding communities with the social and economic benefit it brings, as well as improving communication, information, education and entertainment in this modern age of Technology and innovation. We possess the powerful combination of Technical capability, a reliable network and highly skilled Technical Staff to provide a High Speed Internet with no limits, no contracts and no small print – just the best Internet in Canada today.
VMedia offer a superb variety of low-cost Internet зlans to suit every budget, reflecting our commitment to all our customers to keep prices down and our Sales Team will assess and advise what plan suits your needs and location – currently we offer Cable in the Saskatchewan province – we will then offer the best price, and our low prices have made us so popular as an Internet Provider since 2013.  Our Technical Support Team are available seven days a week to keep everyone connected – that's awesome Customer Care, only from VMedia!
IPTV
IPTV is fast becoming the most popular alternative Television viewing option, replacing the more traditional Satellite and Cable TV in Canada and around the world due to the widespread availability of the Internet. The people of Humboldt will soon experience the new and exciting world of IPTV, thanks to the arrival of VMedia who provide a most unbelievable choice of entertainment with its easy-to-use IPTV and crystal clear and sharp sound and vision, cool features and the widest range of channels and shows imaginable. IPTV will be brought to the households in Humboldt and streamed via the internet through a set top box called The VBox offering a huge amount of top Canadian, US and Multinational channels, news, sport, films, kids, games and 100's of apps for all ages and interests. The VBox also acts as a browser allowing instant access to The Web, Facebook, Twitter, Skype, YouTube, Netflix, Plex, XBMC, Instagram, Picasa and much more.
VCloud and PVR are among the many functions of the VBox, allowing recording so you never miss your favourite programmes and PVR to rewind, pause, stop or fast forward a recorded programme – adding further flexibility and enjoyment at no extra cost!
VMedia want you to enjoy the best TV experience so they offer the best and biggest range of Packages and Theme Packs at really low prices with endless channels and shows to enjoy, starting with "TheSkinny" – offering 18+ channels for only $17.95/month – the lowest priced Package in Canada today! Other Packages include "The Basic" – offering 40+ channels for only $29.95/ month and "The Premium Basic" offering 60+ channels for only $44.95/month.
Our exceptional value continues with our Theme Packs offering a multitude of choices for all ages including Family Pack, Kids Pack, Hollywood Suite, SportsMan, SportsFan, Multinational, Knowledge, Style, Lifestyle and many more.
UChoose from VMedia allows you to invent your own personal viewing and lets you pick and choose from over 170 standalones at only as $I.50 per channel the choice and value from VMedia is simply unbeatable!
Click here to see list of channels, Packages,Theme Packs and all prices.
Phone
Having a reliable Phone service is vital for everyday communication and connectivity in every home and business all over Canada and the busy world we live in today and VMedia are pleased to announce their Phone service will soon be available in Humboldt and the surrounding area offering a new and reliable phone service with really low call rates to connect you with family and friends all over Canada and worldwide with our dependable network that is constantly being upgraded and improved to ensure a quality service every day, all with no contracts and no small print.
VMedia offer a range of Phone plans to suit every budget at the best and lowest prices anywhere in Canada:
With Home Phone you get low monthly bills, no contracts and the first month free.
With Unlimited Canada you get unlimited calling all over Canada and reduced calls elsewhere for only $14.95/month.
With Unlimited World you get unlimited calling to over 60 countries worldwide and reduced calls elsewhere for only $24.95/month.
Truly outstanding prices to keep you talking for longer – only from VMedia!
Click here to see all Phone features, Phone plans and prices.
VMedia have a highly professional and trained Staff who are all committed to providing the best Internet, IPTV and Phone service to the community in and around Humboldt and we promise great entertainment and communication with our lowest prices and truly awesome Customer Care – only from the best – VMedia.
Call our Sales Team today at 1-844-872-8269 or visit www.vmedia.ca and see all our deals, bundles, packages, current special offers and all prices.
See you soon in Humboldt!