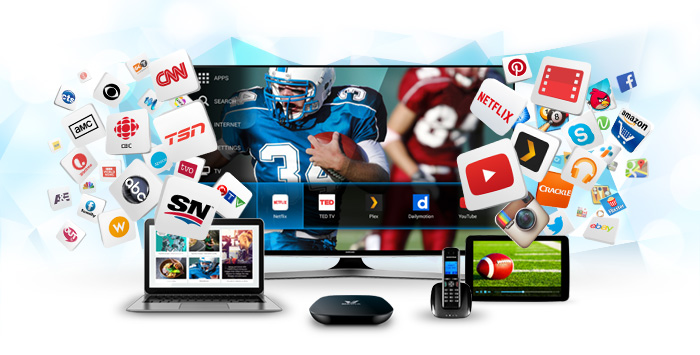 Airdrie is situated north of Calgary in the Rocky View County in Southern Alberta and in an area of stunning natural beauty near the world – famous Rocky Mountains, with a growing population, the city has a wide variety of great activities, super shops, malls and parks, and a diverse arts and culture scene making Airdrie a popular place to visit, work and live. There is exciting news for the people of Airdrie as VMedia , the hugely popular Multimedia Company providing High Speed Internet, IPTV and Phone services will soon be operating in the Alberta area, including Airdrie, giving the people new modern service with great choices in TV entertainment and a brand new reliable Internet and phone service with the cheapest rates in Canada today. This is part of the nationwide expansion of VMedia due to its outstanding success in the Ontario Region and its vision to roll out all its services to all parts of Canada in the future going forward, giving great value, prices and a whole new entertainment and communications experience never seen before in Canada.
Internet
Millions of people across Alberta and Canada depend daily on a continuous stream of information, education, communication and entertainment in their work and at home. Having a High Speed Internet network is vital for the social and economic life of any city or community and VMedia will bring a modern and reliable Internet service to Airdrie with really fast speeds, no limits and no contracts at really low rates. VMedia has great success in the provision of their internet in other areas, keeping everyone connected and entertained at really cheap rates. The quality of the network is important and our Technical Staff work hard throughout the year to improve and upgrade the system. DSL or Cable? – Our Sales Team will guide and assist with all Internet Plans, assessing location and internet needs, then will give the best plan and the lowest price possible. Every day hundreds of new customers are leaving their Internet providers to join VMedia to avail of their superior Internet and really cheap rates. Why not call our Sales Team today or click here to see all our internet plans and prices.
IPTV
IPTV is combines the world of Internet and TV to bring the most exciting entertainment Technology and opens up a whole new Television experience that changes the way we view Television today. In Canada, The US and all across the world IPTV is the new entertainment choice as people move away from the traditional Satellite and Cable for a modern, efficient and exciting TV service that brings endless choices, flexibility and more channels and shows than ever, with clear and crisp picture and sound and cool easy to use features, IPTV is the TV of the future in Canada and beyond. VMedia promise an IPTV service that's beats all our competitors in terms of quality, choice and price. IPTV is streamed via the Internet through an IPTV box called The VBox, bringing a huge amount of top Canadian, US and Multinational channels, news, sport, music, kids, games, lifestyle, style and much more. The VBox acts as a browser giving instant access to Facebook, Twitter, Skype, YouTube, Netflix, Plex, XBMC and 100's of apps opening a whole world of knowledge, entertainment and fun.
VCloud and PVR are another feature of the VBox, allowing recording and offering a seven day "scroll back " option so you never miss your favourite programmes and PVR to record, rewind, pause, stop and fast forward any recorded programmes – giving more flexibility and adding to your enjoyment.
VMedia offers the best packages and Theme Packs around, with loads of channels to choose from giving choice and flexibility not offered by our competitors. We have currently the most popular and best-selling package in Canada today called "TheSkinny" – offering 30+ channels for an amazing $17.95/month!
Other packages include "The Basic" – offering 40+ channels for only $29.95/month and "The Premium Basic" – offering 60+ channels for only $44.95/month.
Our Theme Packs give a massive variety of channels to choose from, offering superb choice and flexibility at really low prices to suit all lifestyles and budgets.
Theme Packs – SuperNews, Kids Pack, Family Pack, Hollywood Suite, Entertainment, SportsFan, SportsMan, Multinational including Chinese and South Asian channels, Style, Living and many more!
Our latest Theme Packs just launched are TSN Plus and Sportsnet Plus.
TSN Plus – get the complete TSN channel group, TSN 1 to TSN 5 , plus MLB Network and The Golf Channel – all for only $7.95/month.
Sportsnet Plus: Super Sports Package – Sportsnet Ontario, East, West, Pacific, SportsnetOne and Sportsnet 360 and MLB Network – all for $9.95/month.
VMedia have UChoose  where you can pick and choose from over 160 standalones and create your own personal viewing experience, with prices starting from only $1.50 per channel, the more you buy, the less you pay – another great offer only from VMedia!
Click here to see all channels, packages, Theme Packs and prices.
Phone
In this modern world we live in the phone is more than just a phone – it's a necessity , a gateway to social media, an internet browser, a camera, a portable gaming system so when it comes to choosing a new Phone Company that delivers – choose VMedia. Our Company has the lowest call rates, excellent plans and a reliable network to keep everyone connected all over Canada and World-wide. Our staff work hard to upgrade and develop the network to keep everyone talking every day, and we are the popular choice with our prices no contracts, and outstanding customer care.
With Home Phone you get low monthly calling rates, no contracts and the first month free!
With Unlimited Canada you get unlimited calling all over Canada with reduced calls elsewhere for only $14.95/month.
With Unlimited World you get unlimited calling to over 60+ countries worldwide and reduced calls elsewhere for only $24.95/month.
This represents excellent value only from VMedia.
Click here to see Phone plans, Phone features and prices.
At VMedia our friendly and helpful Sales Team will guide and assist with all information, packages, plans, deals, bundles, prices and current special offers from VMedia. Call a Team Member today at 1-844-872-8269 or visit www.vmedia.ca