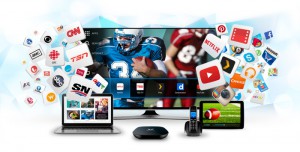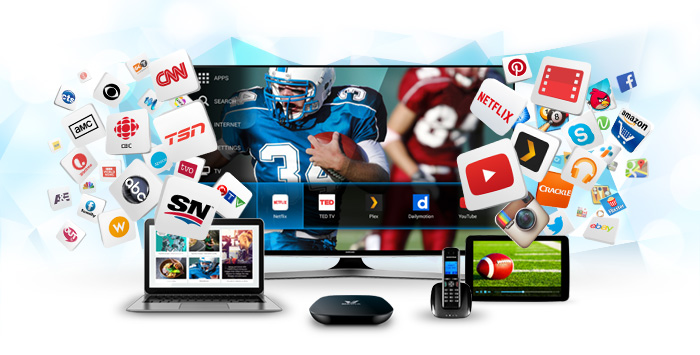 Sussex is a thriving and culturally diverse Town situated near the magnificent Kennebecasis River in an area of rich lush pastures and agriculture and much natural scenery including the many covered bridges to explore and wildlife to enjoy at the Bluff hiking Trail and much outdoor activities including skiing and snowboarding, river pursuits and a vibrant cultural and arts hub to appreciate including the towns famous Murals, museums and the hugely popular hot air Balloon festival making Sussex an ideal town and community to enjoy all year round.
Sussex will soon see the arrival of the Multimedia giant VMedia bringing a whole new world of entertainment and communication with the latest innovation and Technology offering High Speed Internet, IPTV and Phone services with superb value for money and low prices as standard!
Internet
VMedia continues it's commitment to building a world class connectivity across New Brunswick and the area in around Sussex from January 2018 as we introduce our High Speed Internet with no limits, no contracts and a range of Internet Plans to suit every budget. A fast and reliable Internet is a must for every community and our new customers in Sussex will enjoy new communication, information, entertainment and education thanks to the arrival of VMedia and their famously low prices guaranteed! We are happy to offer a wide range of Internet Plans for the New Brunswick province and currently DSL, FTTN or Cable will be the options – depending on location. Our friendly and helpful Sales Team will assist every new customer what Plan suits their location then match it with the lowest price available – that's our promise – only from VMedia!
At VMedia we have a highly skilled and dedicated Staff who will ensure the highest standards every day as we expand to New Brunswick as part of our massive national expansion plan for 2018 and beyond and our vision is to be present in every town city and rural community across Canada in the future going forward.
Click here for all Internet Plans and prices.
IPTV
IPTV is the new future of Television all over the world today due to endless advances in Technology and innovation with the widespread availability of the internet and here in Canada IPTV is becoming the obvious choice for home entertainment and much more in this fast – paced innovative age we all live in. VMedia are delighted to announce from January 2018 their amazing IPTV service will be available in the town of Sussex and surrounding communities bringing the best TV viewing thanks to its superb and modern innovation with crystal clear and sharp sound and vision, ultra-cool features and the biggest choice of TV entertainment ever!
The traditional Satellite and Cable TV is being replaced by the ultra-modern IPTV in recent years as we embrace the Digital age and use the mighty Internet to stream IPTV or Internet Protocol Television and VMedia have successfully provided IPTV since 2013 with millions of happy customers enjoying a totally style of new entertainment – all with endless choices and really low prices to suit every household.
With VMedia our IPTV is streamed via the Internet through an IPTV box called the VBox bringing a large amount of the best Canadian, US and International channels and shows, news, sport, films, kids, games and much more. The VBox also acts as a browser allowing instant access to the Web, Facebook, Twitter, Skype, YouTube, Netflix, Plex, XBMC and 100's of apps for all the family.
VCloud and PVR are also features of the VBox allowing recording and seven day "scroll back" option so you never miss your favourite programmes and PVR to pause, rewind, stop of fast forward recorded programmes adding even more flexibility and enjoyment – only from VMedia!
Our new customers in and around Sussex will soon enjoy huge choices as VMedia offer their vast collection of Packages and Theme Packs for all ages and interests – all at unbelievably low prices!
Check out our Packages including our best – selling Package called The Skinny – offering 30 channels for only $17.95/month, The Basic – offering 44 channels for only $12.00/month then $29.95/month after 3 months and The Premium Basic- offering a massive 70 channels for only $27.00/month then $44.95/month after 3 months.
Choice and value for money continues at VMedia with our superb range of Theme Packs including Family Pack, Kids Pack, Hollywood Suite, Super News, Sports Man, Sports Combo, Multinational, Style, Living, Knowledge and many more.
UChoose gives you a chance to make your own personal viewing as you can pick and choose from over 160 standalones from prices as low as $2.95 and up – the more you choose, the less you pay!
Unstoppable entertainment – only from VMedia!
Click here to see all available channels, Packages, Theme Packs and prices.
Phone
2018 will see more exciting times for the town of Sussex as VMedia will commence operating their new Phone service with it's truly modern and reliable network connecting and improving communications all over the town and surrounding communities and beyond. VMedia continue to outclass all their competitors as they offer the best and lowest call rates with huge savings and the lowest prices anywhere in Canada. We offer a range of Phone Plans to suit everyone – with no contracts or small print!
With Home Phone you get low monthly bills, no contracts, 15 superb Phone features and the first month free.
With Unlimited Canada You get unlimited calls all over Canada and reduced calls elsewhere for only $14.95/month.
With Unlimited World you get unlimited calls to over 60 countries worldwide and reduced calls elsewhere for only $24.95/month.
These prices and low call rates reflect the amazing value for money and that makes VMedia the most popular Phone provider in Canada today!
Click here for all Phone Plans, phone features and all prices.
VMedia continue their phenomenal success story as they expand to New Brunswick and it's beautiful and historic cities and towns like Sussex bringing a totally new entertainment and communications experience with their unique and reliable High Speed Internet, IPTV and Phone services at really low prices with endless choices and our awesome customer care that makes our Company so popular with all our customers across Canada. Why not call our friendly Sales team today for more information at 1-855-333-8269 or visit www.vmedia.ca and see all our current deals, bundles, Packages, current special offers and all our famously low prices.
Value and choice from the best – VMedia!
See you soon in Sussex!