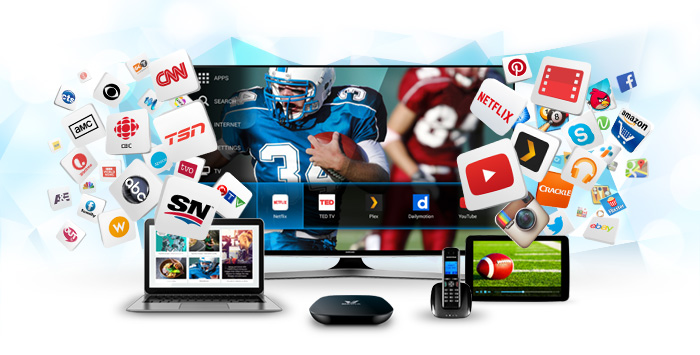 Situated on the Red River in the Interlake Region of Manitoba, Selkirk is a delightful and progressive city in an area renowned for world class fishing due to its proximity to Lake Winnipeg and the numerous rivers full of many varieties of fish making it a fisherman's paradise. Selkirk has and abundance of outdoor attractions and activities including the Maritime Museum of Manitoba and an area rich in steel, with an attractive commercial and retail centre making Selkirk and ideal place to visit all year round in this idyllic area in Manitoba. Selkirk will soon have a new neighbour – VMedia the highly successful and innovative Multimedia Company is planning to locate its High Speed Internet, IPTV and Phone service to Selkirk and the surrounding area bringing a new world of amazing entertainment and communications with great choices and really low prices to suit all ages and budgets. VMedia is at the heart of quality Technology and will bring a much needed economic and social boost to the area, along with much needed improved and reliable Television, Internet and Phone network with great prices. VMedia are based in Toronto Ontario since 2013 and have had outstanding success and we are happy to announce our expansion of services to Manitoba as part of our national roll out, as our vision for 2016 and beyond is to be Canadian number one provider of quality Internet, IPTV and Phone – giving the people of Canada what they deserve today – great services, low prices with choices and flexibility and awesome Customer Care – all from VMedia.
Internet
A reliable and fast internet is vital for every city and community, urban or rural, and Selkirk is soon to get the best Internet they can imagine from VMedia with really fast speeds, no contracts, no small print and a wide range of pricing options whatever your Internet needs are. VMedia offers an internet service like no other, pushing the boundaries of speed and reliability to guarantee your ability to work, study and be entertained every day. DSL or Cable? – our Sales Team will advise and assess your needs and location then offer the most realistic internet plan for you, matched with a suitable price – guaranteed to be lower than any of our competitors. VMedia work hard to continually improve and upgrade the network and our Technical Support Team are available seven days a week to ensure you get the best from our Internet – always.
IPTV
In Canada and around the world the way we view Television is constantly changing with new Technology emerging and IPTV is gaining popularity with its smart features and clear picture with amazing sound, it uses the mighty internet as a means to arrive in your home, bringing endless entertainment, information and communication possibilities. IPTV has in recent years become an alternative to Satellite and Cable and in Canada is very popular in many regions today. VMedia provides an excellent IPTV service offering many choices channels and a modern reliable home entertainment service at really competitive prices. IPTV is streamed via the internet through an IPTV box called the VBox, bringing a wide variety of top Canadian, US and Multinational channels, news, sports, music, films, kids, games and much more. The VBox acts as a browser giving instant access to The Web and Facebook, Twitter, Skype, Netflix, Plex, XBMC, Instagram, Picasa and 100's of apps to keep you informed and entertained and amused!
VCloud and PVR are among the functions of The VBox, allowing the freedom to record so you don't miss your favourite programmes and PVR to record, pause, rewind, stop or fast forward a recorded programme giving extra flexibility and adding to your enjoyment.
VMedia offer the most amazing packages and Theme Packs suitable for all ages and all tastes, starting with the current best seller called "TheSkinny" – offering 30+ channels for only $17.95/month, the best value package in Canada today. Other Packages include The "Basic" – offering 40+ channels for only $29.95/ month and "The Premium Basic" – offering 60+ channels for only $44.95/month.
Our Theme Packs are the ultimate in choice with really great value and prices to match, including Hollywood Suite, SportsFan, SportsMan, Family Pack, Kids Pack, Multinational including Chinese and South Asian, SuperNews, Style, Knowledge and many more to choose from, all at really low prices.
VMedia have just launched 2 new Theme Packs – TSN Plus and Sportsnet Plus.
TSN Plus: get the complete TSN channel group TSN 1 to TSN 5, plus MLB Network and The Golf Channel – all for an amazing $7.95/month.
Sportsnet Plus: Super sports package – Sportsnet Ontario, East, West, Pacific, SportsnetOne and Sportsnet360 and MLB Network – all for only $9.95/month.
Another great offer from VMedia – your number 1 choice of IPTV provider in Canada today!
At VMedia, UChoose allows you to pick and choose from over 160 standalones and create your own personal viewing experience at prices starting at only $1.50 per channel, the more you buy – the less you pay – more value, flexibility and choice only from VMedia.
For all channels, packages, Theme Packs and prices why not call our Sales Team or click here.
Phone
Our phone lets us connect and communicate with friends and family and is an essential part of everyone's life across Canada and worldwide. VMedia are successfully operating a top rated and reliable phone service since 2013 in the Ontario region and are happy to announce its expansion to other regions including Manitoba and the Selkirk area in 2016 bringing a truly great service with really low calling rates, no contracts and no small print. We have an excellent Technical Team who work seven days a week upgrading and improving the network to keep everyone talking!
VMedia attracts hundreds of new customers every day thanks to their awesome Customer Care and prices.
With Home Phone you get low monthly calling rates, no contracts and the first month free.
With Unlimited Canada you get unlimited calling all over Canada and reduced calls elsewhere for only $14.95/month.
With Unlimited World you get unlimited calling to over 60 countries worldwide and reduced calls elsewhere for $24.95/month.
These represent the great value you get from VMedia. We promise to keep our prices low and our standards high always – our commitment to you – only from VMedia.
Core to our ongoing success is our amazing Sales and Technical Staff and they work so hard to keep VMedia where it is today, to be part of our success why not call our Sales Team today as we arrive soon in Selkirk. Call 1-844-872-8269 or visit www.vmedia.ca to see all our prices, deals, packages, and current special offers – there is something for everyone at VMedia!