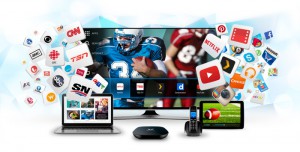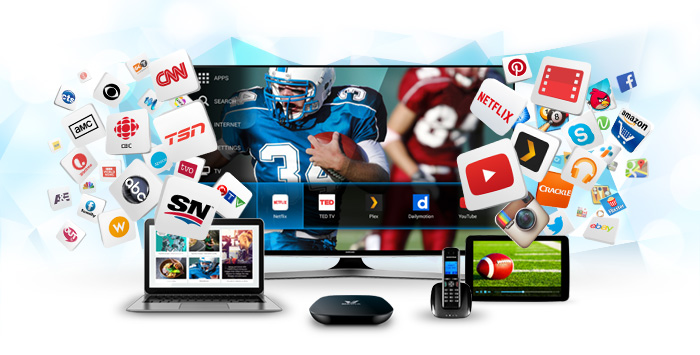 The beautiful town of Saint-Quentin is celebrating exciting news – the arrival of the Multimedia giant VMedia will commence operating it's High Speed Internet, IPTV and Phone service from January 2018 – Happy New Year!
Saint -Quentin is located in the magnificent Appalachian Mountains in Restigouche County and is a magnet for hikers and visitors keen to enjoy the breath-taking mountains, forests, trails, lakes and rivers full of wildlife, birds, fish and unspoilt scenery and an economy famous for forestry, logging, agriculture and Maple syrup production Saint-Quentin has it all – and will soon have the latest and best home entertainment and communications that will enhance the local economy and offer new choices at amazingly low prices that VMedia are so famous for. We are an extremely popular Multimedia company operating in Toronto ON since 2013 and are expanding our services to other provinces including New Brunswick as part of our major national expansion plan to be in every town, city and rural community across Canada in the future going forward. At VMedia our record speaks for itself as every day millions of happy customers enjoy our low prices and reliable connections to our High Speed Internet, IPTV and Phone service. We are excited to locate in Saint-Quentin from January 2018 and promise you amazingly low prices and awesome customer care – only from VMedia!
Internet
The Internet involves and facilitates every aspect of modern life here in Canada and in every corner of the globe and is the most instant and useful source of information, entertainment, education and so much more every day in this fast-paced Digital age we all live in. Saint-Quentin will soon connect to a brand new High Speed Internet service thanks to the arrival of VMedia in January 2018 offering blazing fast speeds, no limits and no contracts – all at low priced plans to suit all budgets.
VMedia will offer DSL, FTTN or Cable options to the Saint-Quentin area and our friendly, efficient and professional Sales Team will advise and assess what Plan suits your location and daily needs then match it with the lowest price!
Our Highly Skilled Technical Support Team work seven days a week to ensure all our customers stay connected – that's our promise – only from VMedia!
Click here to check out all Internet Plans and prices.
IPTV
IPTV is the future of Television technology as we move away from the more traditional Satellite and cable TV and use the internet opening a whole new world of Television entertainment and much more. VMedia are one of the most popular IPTV providers in Canada since 2013 beating it's competitors with more choices and low prices that millions of our customers enjoy every day. Saint-Quentin will enjoy a modern IPTV service from VMedia with the latest innovations, crystal clear picture, sharp sound and the best channels from all over Canada, The US and worldwide – including French channels – and much more!
IPTV or Internet Protocol Television is streamed via the Internet through VMedia's IPTV box called The VBox offering a multitude of channels, news, sport, films, kids, games and so much more. The VBox acts as a browser allowing instant access to The Web, Facebook, Twitter, Skype, Netflix, Plex, XBMC, Instagram, Picasa and 100's of apps for all the family to enjoy.
VCloud and PVR are among the features of The VBox allowing recording and a seven day "scroll back" option so you never miss your favourite programmes and PVR to pause, rewind, stop or fast forward recorded programmes giving even more flexibility and enjoyment – only from VMedia!
Wait until VMedia unveils their vast range of Packages and Theme Packs to our new customers in Saint-Quentin and the surrounding communities from January 2018 offering unlimited choices and the best channels and shows from all over the world starting with our best-selling Package called TheSkinny – offering 30 channels for and amazing $17.95/month – the lowest priced Package anywhere in Canada today, The Basic – offering 44 channels for only $12.00/month then $29.95/month and the Premium Basic offering a massive 70 channels for only $27.00/month then $44.95/month after 3 months.
The amazing value and choice continues with our Theme Packs for all ages and interests including Family Pack, Kids Pack, Hollywood Suite, Super News, Sports Man, Sports Combo, Disney Pack,  Multinational including Francophone, Style, knowledge and many more.
UChoose allows a unique and personal choice as you can pick and choose your preferred channels from over 160 standalones and from prices as low as only $2.95 and up – the more you buy, the less you pay – incredible value for money only from VMedia!
Click here for list of channels, Packages, Theme Packs and all prices.
Change the way you watch TV – join VMedia!
Phone
The invention of the phone has to be one of the most important inventions of modern times as it gives instant connection with loved ones all over Canada and making our world seem smaller as we talk with family and friends worldwide every day. VMedia have captured the Phone Market since 2013 with their reliable network and low priced phone plans that are simply unbeatable! Saint-Quentin will be connected to VMedia's network from January 2018 and we hope our new customers will enjoy massive savings on their phone bills as well as no contracts and no small print – just great Phone Plans keeping the dollars in your pocket!
With Home Phone you get low monthly bills, no contracts, 15 superb phone features and the first month free.
With Unlimited Canada you get unlimited calling all over Canada and reduced calls elsewhere for only $14.95/month.
With Unlimited World you get unlimited calling to over 60 countries worldwide and reduced calls elsewhere for only $24.95/month.
These prices reflect the outstanding value for money available only from VMedia!
VMedia are really looking forward to locating in this beautiful area in and around Saint-Quentin and promise a whole new exciting entertainment and communication experience as we connect our new customers to our High Speed Internet, IPTV and Phone services with choices, flexibility and the lowest prices that has made our company so phenomenally successful across Canada today. We only employ the most skilled and experienced staff who work so hard to keep VMedia the number one choice in Canada today. Why not call our Sales Team today at 1-855-333-8269 for more information or visit www.vmedia.ca for all deals, bundles, Packages, special offers and all prices.
Enjoy life – join VMedia!
See you soon in Saint-Quentin!