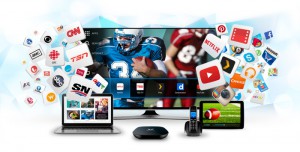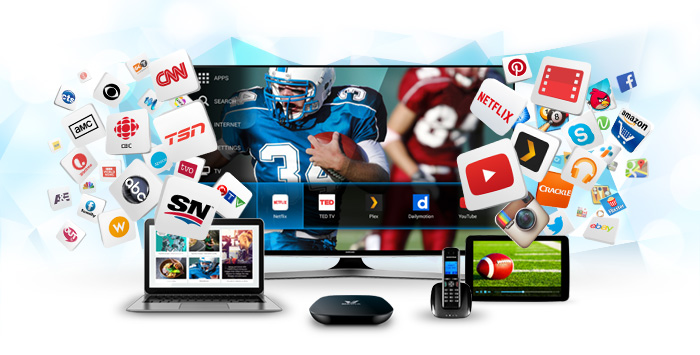 Exciting news for the town and surrounding communities of Sackville – January 2018 will see the arrival of the famous and highly innovative Multimedia Company called VMedia providing Canada's most modern and High Speed Internet, IPTV and Phone services offering huge and varied entertainment choices at seriously low prices that will enhance the lives of the population here forever!
Sackville is a Town steeped in history and culture with a very interesting association with shipbuilding, foundries, tanneries and carriage making in the past and now the local economy is supported by the Mount Alison University, local businesses and tourism, shops, hotels and restaurants making Sackville a busy and friendly town to visit, live or work in.
Sackville has so much to see and do and is a nature lover's paradise with the Tantramar River and marshes and the Silver Lake attracting many species of wildlife and birds, the Beechill Park and Sackville Waterfowl Park with trails and so much nature to explore.
The Boulterhouse Heritage Museum celebrates Sackville's shipbuilding past and is worth visiting, as is the Campbell Carriage Factory and much more.
VMedia will commence its new services from January as part of its multi-million dollar expansion programmes to New Brunswick and other provinces with our vision to be in every town, city and community across Canada in the future going forward. Superior innovation and Technology drives us to deliver only the best to our customers and we promise first class Internet, IPTV and Phone services to Sackville at the lowest prices always.
Internet
The invention of the internet has been one of the most important and useful Technological events of modern times and in our world of constant connectivity the quality and speed of your network is critical to work, study or play every day. VMedia has operated a highly innovative and technologically superior Internet in Canada since 2013
With millions of customers connected to a highly reliable network across many cities and towns and will soon be in Sackville and the surrounding communities offering their High Speed Internet with no limits, no contracts and a wide variety of Internet Plans to suit every budget. We plan to offer DSL, FTTN and Cable Internet Plans depending on your location and daily requirements and our Sales Team will assess and advise your needs then match it with the ideal Plan at the lowest prices imaginable! We only employ the best Staff at VMedia and our Technical Support Team work seven days a week to keep all our customers connected – that's our promise!
Click here to see all Internet Plans and prices.
IPTV
IPTV is Television of the future and is fast becoming the number one viewing option across Canada and worldwide due to its easy to use Technology and the increasingly widespread availability of the Internet. Here in Canada VMedia has emerged as one of the most highly sought IPTV providers since 2013 as they continue their phenomenal journey from their base in Toronto ON to other provinces like New Brunswick and to cities and towns like Sackville bringing the most modern entertainment and communication with superb choices and a vast amount of TV channels and shows from all over Canada, the US and the world – all at unbelievably low prices!
VMedia are excited to offer our new customers in and around Sackville the best IPTV and will commence streaming its service in January 2018 – a great New Year gift for all TV viewers with low prices guaranteed!
IPTV or Internet Protocol Television is streamed directly to your home via the Internet by VMedia through an IPTV box called The VBox bringing a multitude of top Canadian, US and international channels and shows, news, sport, films, kids, games and much more. The VBox acts as a browser allowing instant access to the Web, Facebook, Twitter, Skype, YouTube, Netflix, Plex, XBMC, Instagram, Picasa and 100's of apps for all ages. VCloud and PVR add to the functions of our VBox allowing recording and a seven day "scroll back"option so you never miss your favourite programmes and PVR to pause, rewind, stop or fast-forward recorded programmes giving even more flexibility and enjoyment!
Our new customers in Sackville and the surrounding communities will enjoy VMedia's very impressive Packages and Theme Packs that bring endless enjoyment for all the family at prices that are simply unbeatable starting with our most popular Package called TheSkinny – offering 30 channels for an unbelievable $17.95/month, The Basic – offering 44 channels for only $12.00/month then $29.95/month after 3 months, and The Premium Basic – offering 70 channels for only $27.00/month then $44.95/month after 3 months. VMedia continues with choice and value for money with its vast selection of the latest Theme Packs at low prices for all the family including Super Channel, Sports Combo, Family Pack, Disney Pack, Hollywood Suite, Style, Living, Super News, TSN Plus, multinational and many more.
UChoose from VMedia will add even more choice and flexibility as you select your own preferred channels from over 160 standalones and create a your unique viewing from prices as low as only $2.95 and up – the more you buy, the less you pay!
Value and choice – only from VMedia!
Click here to see all available channels, Packages, Theme Packs and prices.
Phone
Today your phone is more than just a phone, it's a necessity, a gateway to social media, an internet browser, camera and so much more and is one of the most important inventions in modern history. Here in Canada many Phone Companies are visible in every province but VMedia has excelled with it's low calling rates, reliable modern network and variety of low – cost Phone Plans with no contracts and the lowest prices to suit every budget. We are excited to locate in New Brunswick and the Sackville area from January 2018 to offer our new customers there the lowest call rates in Canada!
With Home Phone you get low monthly bills, no contracts, 15 Phone Features and the first month free.
With Unlimited Canada you get unlimited calling all over Canada and reduced calls elsewhere for only $14.95/month.
With Unlimited World you get unlimited calling to over 60 countries worldwide and reduced call elsewhere for only $24.95/month.
These Plans and prices will keep everyone in Sackville talking!
Click here to see all Phone Plans, phone features and all prices.
January 2018 will see a new dawn in new entertainment and communication in Sackville as VMedia come to town offering High Speed Internet, IPTV and Phone services with amazingly low prices and awesome customer care that has made VMedia so popular in Canada today. Why not call our experienced and friendly Sales Team at 1-855-333-8269 or visit www.vmedia.ca for all our current deals, bundles, Packages, prices and so much more!
See you soon in Sackville!