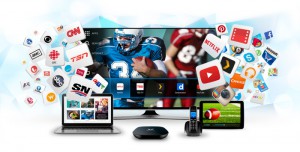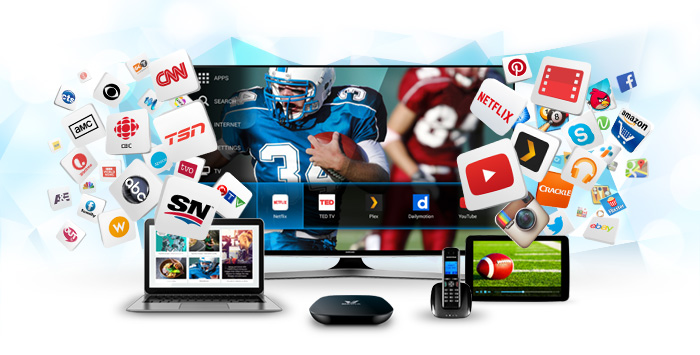 New Brunswick with it's beautiful and historic landscape, stunning coastline and magnificent rivers, forests and mountains has so much to offer and is one of the most amazing provinces in Canada to visit or live in with its vast unspoilt scenery and countryside full of history and culture with so many interesting and unique places to visit including the amazing town of Richibucto situated in Kent County and will soon be home to VMedia, the Multimedia Company at the heart of High Speed Internet, IPTV and Phone services offering new and exciting entertainment choices and so much more at really low prices and awesome customer care that has made VMedia so popular across Canada today. Visit Richibucto's amazing beaches, The Jardine Municipal Park, kouchibouguac National Park, The Richibucto River Museum and so many all year round activities to enjoy. Richibucto's history is steeped in logging, shipbuilding and fishing supporting the local economy today and VMedia will connect the town and surrounding communities in January 2018 as part of it's ongoing National expansion plan and promise our new customers the best for less! Our popularity continues to define us as the company who keep prices low and standards high – beating many of our competitors across Canada and delivering on our promises – always!
Internet
Millions of Canadians depend daily on a continuous stream of communication, information, education, entertainment and so much more thanks to the invention and availability of the Internet and VMedia embraced the challenges in the highly competitive Internet Market in Canada to emerge as a highly innovative and reliable Internet provider since 2013 and as we approach another New Year we are excited to announce our arrival in New Brunswick and Richibucto in January 2018. VMedia offer a truly modern High Speed Internet with very fast speeds, no limits, no contracts and a variety of low priced Plans. Our Plans are based on your location and currently we offer DSL, FTTN or Cable options – our friendly Sales Team will assess your needs and location then match it with a Plan and price to suit your pocket so everyone wins!
VMedia only employ the best Staff and our Technical Support Team are available seven days a week to ensure all our customers stay connected – that's our promise – only from VMedia!
Click here and check out all available Internet Plans and prices.
IPTV
With the widespread availability of the Internet across Canada and all over the world there is a move from the more traditional Satellite and Cable TV to the more modern IPTV as an entertainment option as IPTV uses the Internet to stream TV channels and so much more in an instant!
VMedia is excited to connect the town of Richibucto and the surrounding communities to their superior and innovative IPTV network in January 2018, changing the way TV is viewed forever as VMedia creates picture – perfect viewing with sharp sound that defines TV excellence – all at amazingly low prices that are simply unbelievable.
VMedia will stream IPTV via their IPTV box called The VBox bringing the latest and best Canadian, US and International channels and shows, news, sport, films, music, kids, games and so much more. The VBox also acts as a browser allowing instant access to the Web, Facebook, Twitter, Skype, YouTube, Netflix, Plex, XBMC, Instagram, Picasa and 100's of apps for all the family to enjoy!
VCloud and PVR are among the many functions if the VBox allowing recording and a seven day "scroll back" option so you never miss those favourite programmes you enjoy and PVR to pause, rewind, stop or fast forward recorded programmes adding even more flexibility and enjoyment – only from VMedia!
Sit back, relax and enjoy the best entertainment as VMedia offer the most comprehensive range of super Packages and Theme Packs with channels and shows from all over Canada, The US and all over the world at amazingly low prices to suit every budget. check out TheSkinny – Canada's lowest – priced Package offering 30 channels for only $17.95/month, The Basic – offering 44 channels for only $12.00/month then $29.95/month after 3 months and The Premium Basic – offering a massive 70 channels for only $27.00/month then $44.95/month after 3 months – amazing!
The incredible value and choice continues with our range of Theme Packs suitable for all interests and ages including Family Pack, Kids, Pack, Hollywood Suite (currently on Freeview), Sports Combo, Sports Fan, Multinational, Style, knowledge, Living and many more!
UChoose allows you the freedom to create your own unique viewing as you can pick and choose from over 160 standalones and from prices as low as $2.95 and up – the more you buy, the less you pay!
Nobody does IPTV like VMedia!
Click here to see all available channels Packages, Theme Packs and prices.
Phone
Richibucto and the surrounding communities will be connected to VMedia's modern and reliable Phone service as we expand our Phone network across Canada connecting our customers with their loved ones at home and abroad with very attractively low priced call rates with great Phone Plans and no contracts to keep everyone talking for longer! VMedia operate a superb Phone service across Canada since 2013, connecting millions of happy customers since and now we are excited to offer our premium Phone service to New Brunswick and Richibucto from January 2018 as we continue our journey of expansion across Canada connecting every city, town and community to our superior and reliable network thanks to our amazing and committed Staff who strive to make VMedia the number one Phone provider in Canada. VMedia will offer our new customers in Richibucto the lowest priced phone plans.
With Home Phone you get low monthly bills, no contracts, 15 phone features and the first month free.
With Unlimited Canada you get unlimited calls all over Canada and reduced calls elsewhere for only $14.95/month.
With Unlimited World you get unlimited calls to over 60 countries worldwide and reduced calls elsewhere for only $24.95/month.
These prices represent VMedia's commitment to keep their prices the lowest in Canada today!
Our highly skilled Technical Team work hard to upgrade and improve the network keep everyone connected seven days a week and our Technical Support Team will address any issues you may have  – that's awesome customer care – only from VMedia!
Click here to see all Phone Plans, Phone features and all prices.
January 2018 is only a few weeks away and VMedia are excited to locate and connect the town and surrounding communities around Richibucto to our High Speed Internet, IPTV and Phone services with superb choices, low prices and the most awesome customer care that keeps VMedia way ahead of our competitors in Canada today.
Why not call our friendly Sales Team today at 1-855-333-8269 or visit www.vmedia.ca for all current deals, bundles, special offers and all prices!
Be happy – choose VMedia!
See you soon in Richibucto!