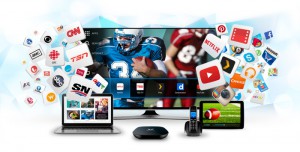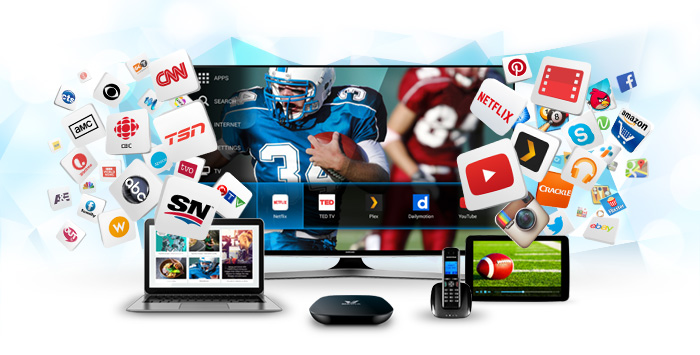 Great news for the town of Quispamsis – VMedia are coming in January 2018!
Quispamsis is a friendly and thriving town in an idyllic location near the Hammond and Kennebecasis Rivers and just a short commute to the nearby larger city of Saint-John in New Brunswick in an area of sheer unspoilt beauty surrounded by lush green pastures, forests, rivers, lakes and unspoilt wildlife to enjoy and explore all year round. Quispamsis has so much to offer with its many amenities including the Arts and Culture Park – the heart of local community events, Ritchie Park, Matthews Cove Park, Hammond River Park offering many activities like hiking, sailing, fishing, kayaking, swimming and so much more.
This Town will welcome the arrival of the Multimedia giant VMedia who will add to the economic development of the area as it offers a new and much-wanted High Speed Internet, IPTV and Phone service with the most up to date Technology and it's famously low prices making it the ideal choice in Canada today. VMedia has invested millions of dollars developing the latest innovation and Technology to offer truly exceptional entertainment and communication and a range of the best services all at low prices and our new customers in Quispamsis will see the benefits from the Company that always puts their customers first.
Internet
The Internet has changed and enhanced our life here in Canada and all over the world and is an instant source of information, entertainment, education, communication playing a prominent role in our daily life at home, work, study and in every business, industry and economy and VMedia will very soon transform the area in and around Quispamsis with a truly modern and reliable network bringing a much-needed  High Speed Internet with no limits, no contracts and a range of super Internet plans for all. VMedia will offer the ideal Internet Plan specifically for your needs and location and currently will offer DSL, FTTN or Cable options for Quispamsis and the nearby communities. Our friendly and experienced Sales Team will assess and advise what Plan suits your location and then offer the lowest price to suit your budget. VMedia only employ the best so our Technical Support Team will be available seven days a week to keep everyone connected – our promise!
Click here to see all Internet plans and prices.
IPTV
The invention of IPTV has dramatically changed the way Television is viewed in Canada and worldwide offering so much more than the traditional Satellite and Cable as it brings futuristic innovation and Technology with crisp sound and vision, cool features and seemingly endless possibilities and entertainment choices as it streams a world of new channels and shows to your living room in an instant! VMedia has operated its IPTV service since 2013 with millions of happy customers enjoying hours of entertainment every day. The town of Quispamsis will see the arrival of IPTV from January 2018 and will begin their journey of enjoyment as our IPTV brings a new dimension to TV viewing with endless choices and low prices too! VMedia's IPTV or Internet Protocol Television uses the Internet to stream all its best Canadian, US and International channels and shows, news, sport, music, kids, games and much more via an IPTV Box called The VBox. As well as streaming all the channels, the VBox also acts as a browser allowing instant access to The Web, Facebook, Twitter, Skype, YouTube, Netflix, Plex, XBMC and 100's of apps with something for everyone.
VCloud and PVR are among the many functions of the VBox, allowing recording and a seven day "scroll back" option so you never miss your favourite programmes and PVR to pause, rewind, stop or fast forward recorded programmes adding even more enjoyment and flexibility at no extra cost – only from VMedia!
VMedia are well known for their amazing Packages and Theme Packs and we offer really low prices so you can enjoy the best channels and shows for less. Check out our best-selling Package called TheSkinny – Canada's best value Package offering 30 channels for only $17.95/month, The Basic – offering 44 channels for only $12.00/month then $29.95/ month after 3 months and The Premium Basic – offering 70 channels for $27.00/month then $44.95/month after 3 months.
The incredible value continues as we offer the best Theme Packs beating all our competitors with choice and value for money including Family Pack, Disney Pack, Sports Combo, TSN Plus, Super News, Hollywood Suite, Super Channel, Multinational, Living, Style and so many more for all the family to enjoy. With UChoose you can pick and choose your own preferred channels from over 160 standalones and create your own unique viewing entertainment with prices as low as $2.95 and up.
Low prices, great choices – only from VMedia!
Click here to see all available channels, Packages and Theme Packs.
Phone
The invention of the Phone has been the one of the most important and amazing events of modern times opening up communication to every corner of the globe and making life so much easier and has become a truly indispensable part of everyday living in our home, at work and in industry, business, commerce and education and in our entire economy here in Canada and all over the world today. VMedia successfully operates it's Phone service since entering the highly competitive Phone Market in 2013, connecting millions of happy customers to their family and friends at home and abroad at really low call rates and are really excited to operate in the town and surrounding communities of Quispamsis from January 2018. VMedia will offer a truly modern and reliable Phone service backed up by our highly skilled Technical Team who work hard to keep everyone connected and we offer a great range of Phone Plans:
With Home Phone you get low monthly bills, no contracts, 15 Phone features and the first month free.
With Unlimited Canada you get unlimited calling all over Canada and reduced calls elsewhere for only $14.95/month.
With Unlimited World you get unlimited calling to over 60 countries worldwide and reduced calls elsewhere for only $24.95/month.
These prices reflect VMedia's commitment to keeping our prices low and our standards high.
Click here for all Phone Plans, phone features and all prices.
VMedia are excited to locate in Quispamsis very soon giving the people what they deserve at the lowest prices and choices combined with our highly professional Staff who know the true meaning of quality customer care as they deliver on our promises. Why not call our Sales Team today at  1-855-333-8269 for more information on all our services or visit www.vmedia.ca and see all our deals, bundles, Packages, current special offers and all prices.
See you soon in Quispamsis!