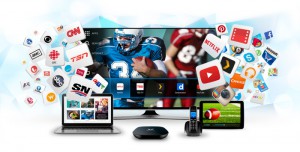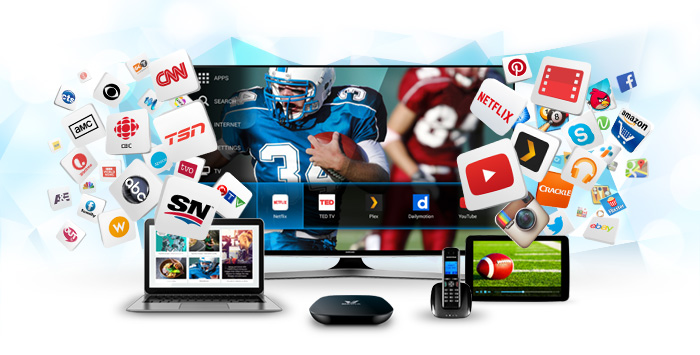 Located on the west bank of the Saint John River at the mouth of the Oromocto River, the busy and friendly town of Oromocto is celebrating the news that the arrival of Multimedia Company VMedia to the locality in January 2018 will  bring much needed and sought — after High Speed Internet, IPTV and Phone services with new and exciting entertainment choices at really low prices bringing a true social and economic boost to a growing and developing town located in this naturally scenic and beautiful part of New Brunswick with its rivers, waterfront Marina, parks, trails, fishing and much to see and explore with a friendly retail centre and two museums – the New Brunswick Military Museum and the Canadian Military Engineers Museum celebrating the towns association and involvement in the local CFB Gagetown (Canadian Forces Base) located in Oromocto. The town has an interesting history with the surrounding forestry and sawmills supporting shipbuilding in the past and VMedia are really excited to commence operating in 2018 to bring a further economic injection to the locality and as part of it's national expansion plan going forward. Low prices and great choices can be assured by us as well as awesome customer care that has made VMedia so popular in Canada today.
Internet
The Internet plays an integral part of everyday life all over Canada and worldwide every day connecting and sharing information, communication, entertainment and communication to every home and business so having a fast and reliable Internet is a must. VMedia have successfully provided a quality Internet since 2013 and currently has millions of satisfied customers connected to its network. VMedia bring the newest innovations to address Technology challenges every day as our Staff continue to upgrade and improve our network for our customers with low prices guaranteed always. We are excited to locate in Oromocto from January and offer great Internet plans for every location and budget. We will offer DSL, FTTN or Cable options and our friendly Sales Team will assess your needs and location then match it with the Plan that suits — all at the lowest price just for you. Our highly skilled Technical Support Team are available seven days a week to keep everyone connected and maintain our high standards that our customers expect and deserve.
Click here to see all Internet plans and prices.
IPTV
A new and exciting future in Television viewing and entertainment will arrive in the town and communities in and around Oromocto as VMedia will begin streaming it's powerful IPTV services offering a whole new world of TV with so much choice, flexibility and low prices that are simply unbelievable! IPTV or Internet Protocol Television uses the internet instead of the more traditional Satellite or Cable to stream directly in to your home opening endless choices in viewing from all over Canada, The US and worldwide. VMedia are operating IPTV since 2013 and every year has gone from strength to strength adding even more options and choices combined with upgrading and improving it's Technology and innovation it this busy Digital world we live in.The town of Oromocoto will be connected to IPTV from VMedia, streaming Top channels and TV shows from all over Canada further afield, news, sport, films, kids, games and so much more through an IPTV box called The VBox that also includes a browser allowing instant connection to the Web, Facebook, Twitter, Skype, YouTube, Netflix, Plex, XBMC and 100 's of apps for all ages and interests.
VMedia will soon be able to offer our new customers in and around Oromocto excellent and awesome choices with their Packages and Theme Packs available at really low prices starting with our best-selling Package called TheSkinny – offering 30 channels for only $17.95/month, The Basic offering 44 channels for only $12.00/month then $29.95/month after 3 months and The Premium Basic – offering 70 channels for only $27.00/month then $44.95/month after 3 months.
Our Theme Packs offer even more value for money and a range of choices that are simply unbeatable including Kids Pack, Family Pack, TSN Sports, Sports Fan, Hollywood Suite, Disney Pack, Sports Combo, Style, Living, Multinational and many more.
Uchoose from VMedia allows you to create your own unique and personal viewing as you can pick and choose from over 160 standalones with prices as low as $2.95 and up – the more you buy, the less you pay – value, choice and low prices – only from VMedia!
Click here to see all available channels, Packages, Theme Packs and all prices.
Phone
The Phone is the most phenomenal invention of modern times as it connects us with family and friends instantly all over Canada and the World. It is a truly essential part of everyday life at home, work, in business and across economy every day in this busy world we all live in. The Phone Market in Canada has undergone a revolution in pricing over recent years with many Companies trying to offer the lowest call rates but one Company has emerged as the Phone Provider of the future – VMedia.
We are operating our Phone service since 2013 with millions of customers enjoying the benefits of a reliable seamless network that is being constantly upgraded and the lowest call rates that has made VMedia a runaway success in this highly competitive Phone Market in Canada today. We have invest millions of dollars to make sure our customers are connected every day and we are excited to locate in Oromocto and the surrounding area from January 2018. VMedia will bring a modern and reliable network with a variety of Phone Plans – all with no contracts!
With Home Phone you get low monthly bills, no contracts, 15 Phone features and the first month free.
With Unlimited Canada you get unlimited calling all across Canada and reduced calls elsewhere for only $14.95/month.
With Unlimited World you get unlimited calling to over 60 countries worldwide and reduced calls elsewhere for only $24.95/month
These prices and call rates cannot be beaten!
Click here for all Phone Plans, phone features and all prices.
At VMedia our commitment to innovation and the latest Technology drives us to provide a truly modern and reliable Internet, IPTV and Phone service and we look forward to locating in Oromocto and the surrounding area from January offering a multitude of choice with low prices and the most awesome customer care that is core to our values and our ongoing success.
Why not call our Sales Team today at 1-855-333-8269 today or visit www.vmedia.ca and check out our amazing prices, deals, bundles, special offers and so much more.
See you soon in Oromocto!