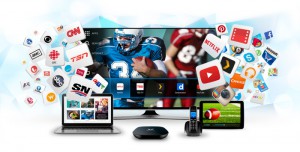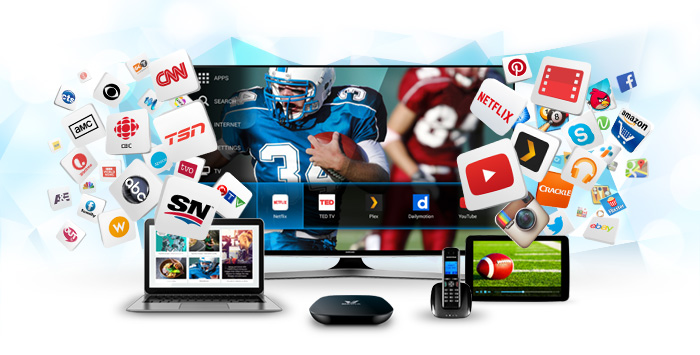 Lameque Island welcomes a new neighbour in 2018 – the arrival of VMedia who are locating and connecting it's powerful High Speed Internet, IPTV and Phone services to this beautiful Island community that is home to some of Canada's most evocative landscapes with unspoilt scenery, beautiful beaches and wildlife to enjoy all year round. Lameque boasts a thriving Fishing and peat industries supporting the local economy as well as local tourism attracting many visitors with so much to see and explore. VMedia are excited to offer new entertainment and communication experiences to the island with the most modern innovative Technology that delivers so much at the lowest prices guaranteed with no hidden extras – our promise!
VMedia are phenomenally successful across Canada since their foundation in 2013 with millions of happy customers enjoying our services, great choices and our famously low prices! We promise our new customers in Lameque Island awesome customer care too as our Technical Support Team are available seven days a week to ensure the best from VMedia. The staff we employ at VMedia are highly professional, customer focused and are core to our ongoing success as we expand our services to New Brunswick and other provinces as part of our National expansion plan going forward. VMedia will commence operations in January 2018 opening a whole new world of entertainment, communication and so much more – all at low prices that are simply unbeatable!
Internet
Reliable Internet is a necessity socially and economically in Canada and across the globe and VMedia focus on providing residents and businesses in rural communities like Lameque Island the same high quality Internet enjoyed in the larger cities thanks to our latest innovative Technology, modern network and highly skilled staff employed to produce our super-fast Internet with no limits, no contracts, very low prices and a range of plans to suit everyone. VMedia are operating it's High Speed Internet since 2013 empowering our many customers to more connected lives and we will offer our new customers in Lameque Island DSL, FTTN or Cable options depending on location and our friendly Sales Team will offer the best and lowest prices to match your identified Plan – our promise from VMedia!
Click here to see all Internet Plans and prices.
IPTV
IPTV is home entertainment of the future across Canada and worldwide and is fast replacing the more traditional Satellite and Cable as it uses the mighty internet to stream TV and so much more to your home in an instant! VMedia are really excited to connect the island of Lameque to it's IPTV service offering endless viewing choices and a whole new world of TV channels and shows from all over Canada, the US and beyond. IPTV or Internet Protocol TV from VMedia is streamed via the Internet through an IPTV box called the VBox allowing instant connection to the latest and best TV channels, news, sport, kids, films, games and so much more. The VBox also acts as a browser with access to the Web, Facebook, Twitter, Skype, YouTube, Netflix, Plex, XBMC, Instagram, Picasa and 100's of apps for all the family to enjoy.
VCloud and PVR are extra features that allow recording and a seven day "scroll back" option so you never miss your favourite programmes and PVR to pause, rewind, stop or fast forward recorded programmes adding even more flexibility and enjoyment at no extra cost – only from VMedia!
Our Packages and Theme Packs are so popular at VMedia as they offer outstanding choices from all over Canada and the world at really low prices starting with the hugely popular Package called TheSkinny – offering 30 channels for only $17.95/month, The Basic – offering 44 channels for only $12.00/month then $29.95/month after 3 months and The Premium Basic offering a massive 70 channels for only $27.00 then $44.95/month after 3 months – amazing!
Choice and value continue from VMedia with our Theme Packs for all the family including Family Pack, Kids Pack, Hollywood Suite (currently on Freeview!), Super News,  Multinational – including Francophone – Sports Combo, Disney Pack, Style, Living and so many more!
With UChoose from VMedia you decide your own personal entertainment by choosing from over 160 standalones and creating your own unique viewing experiences from prices as low as $2.95 per channel and up – the more you buy the less you pay – the choice is yours!
Incredible value and low prices always – from VMedia!
Click here for all Packages, Theme Packs and all prices.
Phone
The island community on Lameque Island will be connected to VMedia's modern and reliable Phone service in January 2018 bringing new communication choices and a range of low – priced call rates and Phone Plans with no contracts that will benefit the locality and provide a vital connection from the Island to the neighbouring mainland and beyond. VMedia remain one of the most popular Phone providers in Canada with their dependable expertise and low call rates to cities, towns and communities all over Canada and worldwide and a highly skilled staff who are continuously improving and upgrading the network every day.
VMedia are happy to offer our new customers on Lameque Island a range of Phone plans as follows:
With Home Phone you get low monthly bills, no contracts, 15 great Phone features and the first month free.
With Unlimited Canada you get unlimited calling all over Canada and reduced calls elsewhere for only $14.95/month.
With Unlimited World you get unlimited calling to over 60 countries worldwide and reduced calls elsewhere for only $24.95/month.
Amazingly low prices that keeps everyone talking – only from VMedia!
Click here for all Phone Plans, Phone features, call rates and all prices.
VMedia are excited to locate in this stunningly beautiful Island of Lameque and look forward to offering the Island community new and reliable High Speed Internet, IPTV and Phone services improving communications on the Island and offering superb customer care with seven day Technical support and a range of low prices that are simply unbeatable.
Why not call our friendly and professional Sales Team today at 1-855-333-8269 today or visit www.vmedia.ca for all information, current deals, bundles, special offers and all prices.
VMedia – putting you first – always!
See you soon on Lameque Island!