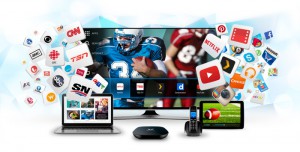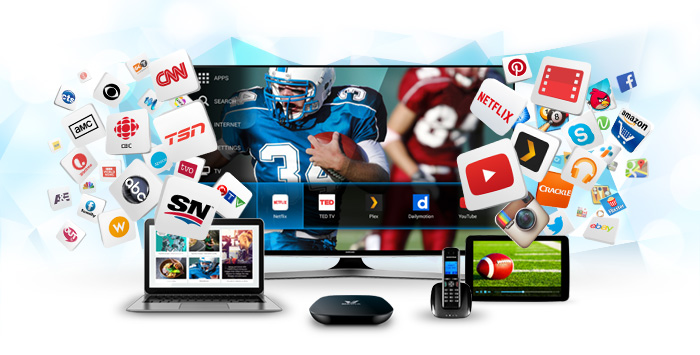 Yes it's true – the Multimedia giant at the heart of High Speed Internet, IPTV and Phone in Canada services are on the way to Hampton!
The town of Hampton is located just 30 kms from Saint John on the mighty and picturesque Kennebecasis River in Kings County New Brunswick and has a multitude of parks, trails and marshes that is home to very interesting multitude of wildlife, birds, fish and so much more. The town boasts a diverse and popular Arts and cultural scene celebrating the area's rich and cultural past and is a friendly and open town with so much activities to enjoy and explore all year round.
VMedia are a highly innovative and successful Company founded in 2013 in Toronto ON and are regarded as one of Canada's most innovative and customer – friendly Company who always put their customer first with amazing choices, really low prices and awesome customer care. Hampton is one of the many towns across New Brunswick who will welcome the arrival of VMedia in January 2018 and enjoy the benefits of new entertainment and quality viewing with a fast and reliable Internet and Phone service too!
Internet
The invention of the Internet has made the world an easier place to live in with an instant access to every aspect of home and business life, communication, education, entertainment and connecting people across Canada and to every corner of the world today with continued technological advancements and new developments in the Digital world happening every day. VMedia are the Company who are Market leaders in Canada today as their Company continues to grow and develop with the latest trends in Internet provision and the town of Hampton will benefit socially and economically from January 2018 as High Speed Internet becomes a reality in the town. VMedia promise fast speeds, no limits, no contracts, no small print – just great Internet with low prices for all. Our highly trained and skilled Technical Team work hard improving and upgrading our network and our Technical Support Team are available seven days a week to keep everyone connected.
Our range of Internet Plans will suit every budget with very attractive and low prices too! Currently VMedia will offer DSL, FTTN or cable options for Hampton and our friendly Sales Team will assess your location and needs then match it with the best plan and the lowest price guaranteed – that's our promise – only from VMedia!
Click here for all Internet Plans and prices.
IPTV
IPTV is 21st century Television and is fast becoming the popular choice in Canada and worldwide as it replaces the more traditional Satellite and Cable offering more viewing and entertainment choices and so much more. VMedia are happy to announce their commencement of their highly popular IPTV service in New Brunswick and the town of Hampton from January 2018 – exciting news for our new customers who will enjoy new programmes and channels from all over Canada, The US and worldwide at unbelievably low prices to suit every home and budget. IPTV or Internet Protocol Television uses the powerful Internet to stream directly to your home and VMedia will stream it's IPTV through an IPTV box called the VBox allowing instant access to all the top Canadian, US and international channels and TV shows, news, sport, music, films, kids, games and much more. The VBox also acts as a browser with immediate connection to Facebook, Twitter, Skype, YouTube, Netflix, Plex, XBMC, Instagram, Picasa and 100's of apps for all the family. VCloud and PVR are features of the VBox allowing recording and a seven day "scroll back" option so you never miss your favourite programmes and PVR to pause, stop, rewind or fast forward recorded programmes allowing even more flexibility and enjoyment at no extra cost – only from VMedia!
A new era of excitement and fun awaits Hampton as VMedia unveil their fabulous range of Packages and Theme Packs designed for all ages and interests with a seemingly endless variety of channels at amazingly low prices that are simply unbeatable!
Check out our great Packages starting with VMedia's current best-selling Package called TheSkinny – offering 30 channels for only $17.95/month, The Basic – offering 44 channels for only $12.00/month then $29.95/month after 3 months and The Premium Basic – offering a massive 70 channels for only $27.00/month then $44.95/month after 3 months.
This incredible value from VMedia continues with our Theme Packs also at really low prices including Family Pack, Kids Pack, Hollywood Suite, Super News, Sports Fan, Sports Combo, M, Style, Knowledge and many more!
UChoose is the ultimate choice from VMedia as it allows all our customers to make their own individual and unique viewing choices from over 160 standalones from prices as low as $2.95 and up – the more you buy, the less you pay!
Nobody gives choice and value like VMedia!
Click here for all available channels, Packages, Theme Packs and all prices.
Phone
VMedia are continuing to upgrade and develop a world class connectivity around Canada and beyond thanks to their reliable network and employing highly skilled and experienced Technical Teams who are dedicated to keeping VMedia way ahead of their competitors in the Phone Market across Canada and keeping the call charges low with a variety of Phone Plans for home and abroad.
The town of Hampton and surrounding countryside will be delighted to welcome a truly reliable Phone service from January 2018 as VMedia begins it's awesome Phone service with no contracts and the lowest call charges in Canada today.
With Home Phone you get low monthly bills, 15 Phone features, no contracts and the first month free.
With Unlimited Canada you get unlimited calling all over Canada and reduced calls elsewhere for only $14.95/month.
With Unlimited World you get unlimited calling to over 60 countries worldwide and reduced calls elsewhere for only $24.95/month.
Unbeatable prices to keep everyone in Hampton talking!
Click here to see all Phone Plans and prices.
A New Year brings new beginnings for the town of Hampton and the surrounding communities as January 2018 will bring the most exciting and modern High Speed Internet, IPTV and Phone services with a multitude of entertainment and communication choices, really low prices and awesome customer care that continues to distinguish VMedia from their competitors and what makes it the Company who put their customers first – always.
Call VMedia today at 1-855-333-8269 for more information or visit www.vmedia.ca and view their amazing deals, bundles, Packages and current special offers.
See you soon in Hampton!