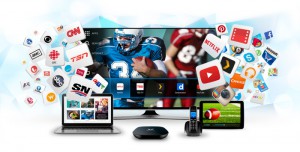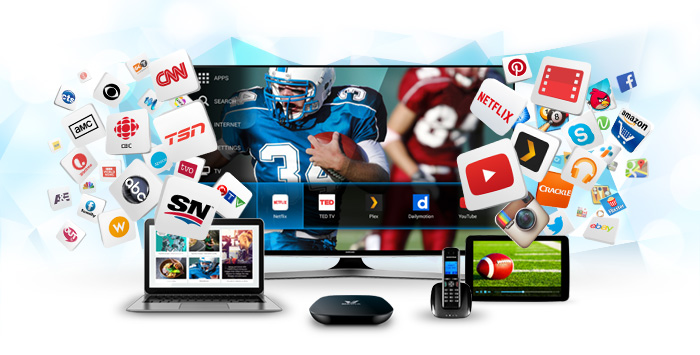 The town of Grand Bay-Westfield is located just a short commute from the city of Saint-John on the west bank of the magnificent Saint-John River in New Brunswick province and very soon will welcome the highly popular and successful Multimedia Company VMedia bringing their High Speed Internet, IPTV and Phone services to the locality from January 2018 offering the newest entertainment and communication experiences all at really low prices never seen before in Grand Bay-Westfield! VMedia uses the latest innovation combined with our highly skilled Staff who are key to delivering the best that VMedia has to offer and our new customers in Grand Bay-Westfield will enjoy huge social and economic benefits when they connect and enjoy very fast Internet, a modern and reliable Phone service and the most exciting TV entertainment as VMedia provides the best IPTV with hundreds of channels from all over The US, Canada and the world!
Grand Bay-Westfield has much to offer in this scenic riverside location and their local economy is supported by the Point Lepreau Nuclear Generating Station, the Coleson Cove Generating Station, various Paper and Pulp companies, a local brewery, and nice shops, restaurants, parks, trails, rivers and marshes full of wildlife, The Cable Ferry, the historic  Belyeas Point Lighthouse and Brundage Point River Centre amongst the many things to see and do in this busy and friendly town, with the motto of "a community of friends".
VMedia will be happy to offer our new customers and friends in and around Grand Bay-Westfield low prices that will lower everyone's monthly bills and we promise awesome customer care too!
Internet
VMedia will stream it's superb High Speed Internet to the province of New Brunswick and the communities in and around the town of Grand Bay-Westfield from January with it's modern and reliable network and the latest Technology invested in the ongoing success that has surpassed expectations in the Internet Market making them one of the most popular Internet Providers in Canada since 2013. We will offer DSL, FTTN or Cable options depending on location and our friendly Sales Team will assess and advise what  the best option is them match it with the best plan at the best and lowest price – our promise!
VMedia only employ the most skilled and experienced Staff and our Technical Support Team work seven days to make sure all our customers are connected, entertained and informed – this is our commitment to you always – from VMedia!
Click here to see all Internet Plans and prices.
IPTV
IPTV or Internet Protocol Television has revolutionised the way we watch TV in Canada today, and VMedia are excited to locate in Grand Bay-Westfield from January 2018 where a whole new world of entertainment and communication will be launched as our IPTV service begins operating where our new customers will get to experience futuristic TV with perfect sound and vision, easy to use Technology and the biggest and most diverse entertainment choices ever – all at low prices!
The increased popularity of IPTV is a global phenomenon due to the widespread availability of the internet and is fast replacing the more traditional Satellite and Cable TV, streaming IPTV directly to your home through an IPTV box we call The VBox instantly bringing a vast amount of top Canadian, US and International channels and TV shows, news, sport, films, kids, games and much more. The VBox also acts as a browser allowing access to the Web, Facebook, Twitter, Skype, YouTube, Netflix, Plex, XBMC, Instagram, Picasa and 100's of apps for all ages to enjoy. VCloud and PVR are also features of the VBox allowing recording and a seven day "scroll back" option so you never miss your favourite programmes and PVR to pause, rewind, stop or fast-forward recorded programmes  enhancing your enjoyment at no extra cost – only from VMedia!
VMedia always offer amazing IPTV viewing choices thanks to it's superb and varied Packages and Theme Packs and our prices remain the lowest in Canada keeping us way ahead of our competitors starting with our best-selling Package called TheSkinny – offering 30 channels for only $17.95/month, The Basic – offering 44 channels for only $12.00/month then $29.95/month after 3 months and The Premium Basic offering a massive 70 channels for only $27.00/month then $44.95/month after 3 months.
Theme Packs from VMedia push the boundaries of enjoyment even further with plenty of choices to satisfy all the family including Family Pack, Kids Pack, Hollywood Suite, Disney Pack, Sports Combo, Sports Man, Knowledge, Multinational, Style and many more – all at really low prices too!
UChoose allows you to pick and choose your own preferred channels and create a personal viewing experience as you choose from over 160 standalones from prices as low as only $2.95 and up – the more you buy, the less you pay – more incredible value only from VMedia!
Click here to see all available channels, Packages, Theme Packs and prices.
Phone
The invention of the Phone has been one of the most important events of modern times opening up communication and connection all over the planet and is an indispensable part of everyday living across Canada and beyond. VMedia entered the Phone Market in Ontario in 2013 and since then has become one of the most popular and reliable Phone Company due to it's amazingly low call rates and prices connecting millions of Canadians to their network that is now expanding to other provinces including New Brunswick and the town of Grand Bay-Westfield from January 2018.
VMedia offer a superior range of Phone Plans to suit all budgets with no contracts and low prices as standard:
With Home Phone you get low monthly bills, 15 Phone features, no contracts and the first month free.
With Unlimited Canada you get unlimited calling all over Canada and reduced calls elsewhere for only $14.95/month.
With Unlimited World you get unlimited calling to over 60 countries worldwide and reduced calls elsewhere for only $24.95/month.
Click here to see all Phone Plans, phone features and all prices.
Amazing value for money – only from VMedia!
VMedia are excited to continue our journey of success as we expand our High Speed Internet, IPTV and Phone services across New Brunswick and to the town and surrounding communities of Grand Bay-Westfield offering a low prices, great choices and awesome customer care that makes us so popular with millions of happy customers across Canada today. Why not call our Sales Team today for more information at 1-855-333-8269 or visit www.vmedia.ca and see all our current deals, bundles, Packages, special offers and all prices.
Experience the amazing – VMedia!
See you soon in Grand Bay-Westfield!