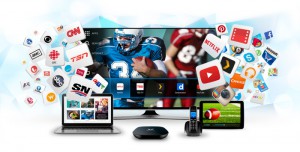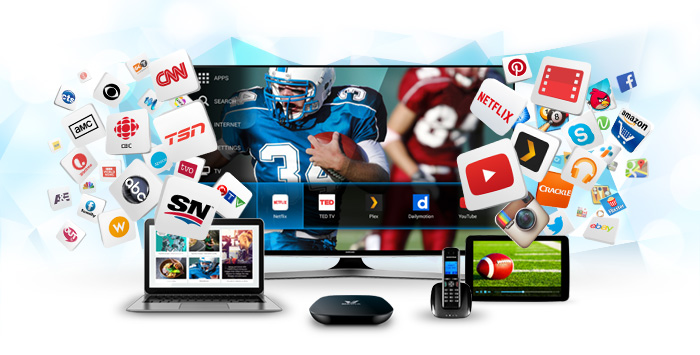 The city of Dieppe oozes beautiful scenery, many parks and trails, Parlee Provincial Park beach and all year – round outdoor and indoor activities in this vibrant and friendly scenic part of this maritime province of New Brunswick and proudly steeped in French history, culture and language as its name suggests. It boasts a busy and thriving business and commercial centre with Legers Corner and Dieppe Boulevard Sector housing many business and retail units and also the impressive and popular CF Champain shopping mall, Dieppe Market and many coffee shops and galleries supporting the local economy making Dieppe a truly enjoyable place to work, visit or live in. VMedia  the highly successful and innovative Multimedia Company and one of Canadas Market leaders in the provision of High Speed Internet, IPTV and Phone services will soon operate in the province of New Brunswick and the city of Dieppe from January 2018 bringing new entertainment and communication options, a fast and reliable Internet and Phone service with the most modern IPTV opening a whole new way of television viewing with endless choices and amazingly low prices with awesome customer care at the core of their ongoing phenomenal success in Canada today. The city of Dieppe and the surrounding communities will benefit socially and economically with the arrival of VMedia and we promise our new customers new experiences that will suit every budget!
Internet
VMedia continues their commitment to building world class connectivity across Canada as they expand their High Speed Network to the province of New Brunswick and the city of Dieppe from January 2018 as part of their multi-million dollar National expansion plan for 2018 and beyond. VMedia possess the powerful combination of Technical excellence, innovation and highly skilled staff to provide the best Internet with fast speeds, no contracts and no small print – all with great Internet Plans to suit every location and budget. VMedia will offer DSL, FTTN or Cable options to our new customers in Dieppe and our friendly Sales Team will assess your daily needs and location then match this with the ideal price for your budget – everybody wins!
VMedia only employ the most highly skilled workforce and our Technical Support Team are available seven days a week to keep you connected, informed, entertained and educated – that's our promise – only from VMedia!
Click here for all Internet Plans and prices.
IPTV
IPTV or Internet Protocol Television is now the future of Television Technology in Canada and all over the world as we live in a fast-paced digital age of ever-changing Technology and in recent years we are moving away from the more traditional Satellite and Cable and using the now widespread availability of the Internet to stream TV to our homes in an instant thanks to the more Technologically advanced IPTV option. VMedia are excited to announce their imminent arrival in New Brunswick and the city of Dieppe from January 2018 with it's superb IPTV service that will bring so much more viewing enjoyment and new experiences for all ages – all at low prices and a world of choices and flexible options to suit every home. VMedia are one of the most successful IPTV providers in Canada today offering more than any of our competitors anywhere in Canada today.
IPTV is streamed via the Internet through an IPTV box called The VBox allowing instant access to the top Canadian, US and International channels, news, music, kids, sports, games and so much more.
The VBox also acts as a browser bring immediate access to Facebook, Twitter, Skype, YouTube, Netflix, Plex XBMC, Instagram, Picasa and 100's of apps to keep all the family entertained.
VCloud and PVR will enhance your enjoyment allowing recording and a seven day "scroll back" option so you never miss your favourite programmes and PVR to pause, rewind, stop or fast-forward recorded programmes at no extra cost!
Our new customers in Dieppe will soon enjoy new and exciting choices only available from VMedia with the superior range of Packages and Theme Packs as we showcase the best and latest channels and TV shows from all over Canada and the World. Check out our best-selling Package called TheSkinny – offering 30 + channels for an amazing $17.95/month, The Basic offering 44 +  channels  for only $12.00/month then $29.95 after 3 months, The Premium Basic offering 70 + channels for only $27.00/month then $44.95/month after 3 months.
Our Theme Packs offer even better value and choice with a vast range at low prices always, including Family Pack, Kids Pack, Super Channel, Sports Fan, Super News, TSN Plus, Style, Living, Knowledge, Francophone for our French speaking population, many Multinational channels and much more.
UChoose allows you the flexibility to create your own personal viewing letting you pick and choose from over 160 standalones with prices as low as only $2.95 per channel – the more you buy – the less you pay – incredible value and choice only from VMedia!
Click here for list of available channels, Packages, Theme Packs and all prices.
Phone
Phones connect us and at VMedia we aim to use the power of communication to create a better world with our ultra-modern network and the newest Technologies designed to keep our customers talking with family and friends all over Canada and to every corner of the world at really low call rates with no contracts too! VMedia are excited to offer our new customers in Dieppe and surrounding communities a variety of Phone Plans:
With Home Phone you get low monthly bills,15 Phone Features, no contracts and the first month free!
With Unlimited Canada you get unlimited calling all over Canada and reduced calls elsewhere for only $14.95/month.
With Unlimited World you get unlimited calling to over 60 countries worldwide and reduced calls elsewhere for only $24.95/month.
Click here to see all Phone Plans, phone features and all prices.
VMedia will be in Dieppe from January 2018 where we promise to offer our customers the most amazing High Speed Internet, IPTV and Phone services along with outstanding customer care, seven day support, great choices and the lowest prices in Canada!
Call our friendly Sales Team today at 1-855-333-8269 for all information or visit www.vmedia.ca and see all our deals, bundles, Packages and current special offers – you won't be disappointed!
See you soon in Dieppe!