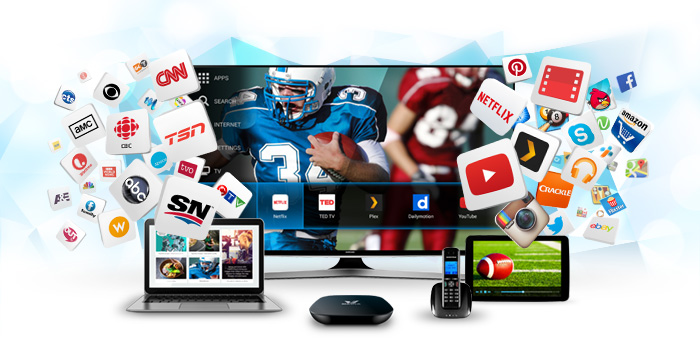 Quinte West is located on the shores of the majestic Lake Ontario in Southern Ontario and was amalgamated as a city in 1998 from the towns  of Trenton, Murray, Sidney  and the village of Frankford and communities emerging to make a progressive and friendly city that continues to enjoy VMedia – Canada's best-loved Multimedia Company where innovative technology unlocks potential allowing us to provide the best High-Speed Internet, IPTV, Phone and introducing our new and highly innovative wireless monitored Home Security System called VMedia Protect – a complete 24/7 monitored protection system – all at really affordable and low prices combined with amazing choices too!. VMedia are in operation since their foundation in 2013 in Toronto ON and continue to excel in the Multimedia Market all over Canada offering remarkable customer service and seven-day technical support that is core to their ongoing phenomenal success. Quinte West is a lakeside City located in an area of outstanding and unspoilt beauty with stunning scenery everywhere including Lake Ontario, Oak Lake, Wellers Bay, Trent Port Marina , the Bleadsdell Boulder Conservation Area offering endless fun and adventure with sailing ,boating , fishing, hiking, water adventure – sports, kayaking, canoeing and numerous parks and  trails offering excellent wildlife and bird watching opportunities with  many conservation areas and gardens including the wonderful Quinte Botanical Gardens   and much more! Quinte West is a great Industrial, manufacturing and commercial and tourism supporting the local economy and not forgetting the superb fishing and rich agricultural land and many farms, fruit farms, orchards, and breweries too! The area is also of historical importance and a proud association with Canada's military reflected in the local museums and galleries like the Quinte West Art Gallery,  Arts Quinte West,  the National Airforce Museum, Trent Port Museum, and the locality enjoys year-round events and festivals making Quinte West an ideal place to visit or live in!
Low prices and excellent services combined with customer care continue to attract new customers to VMedia every day as we offer cost-effective solutions to your monthly budget by offering our services at truly affordable prices with excellent value for your dollar every day!
Internet
VMedia is one of the leading the ISP Providers in Canada that continues to expand its service across the provinces in 2018 with their powerful network empowering customers to more connected lives with a superior and seamless High-Speed internet perfected to the highest standards of innovation and technical excellence in Canada for all their customers. VMedia Internet has the speed, reliability, capability along with a wide range of Internet plans and Internet deals at amazingly low prices and all with no contracts. In Ontario and the Quinte West area, we currently offer DSL, FTTN, and Cable Internet options depending on locality and our friendly Sales Team can easily assess and advise what option suits your location and daily needs then offer the lowest price just for you!
VMedia's Technical Support Team are available seven days a week to keep everyone connected – part of our awesome customer care already enjoyed by millions of happy customers since 2013.
Click here to see all our Internet Plans and our cheap internet prices!
Home Security – VMedia Protect
Looking for home Security and peace of mind? – have you heard of the latest ultra-modern and innovative wireless monitored Home Security System called VMedia Protect? VMedia have recently launched their new nationwide Home Security System called VMedia Protect offering 24/7 home protection at it's best with the easiest to install system and 365 days – a – year monitoring from our 5 diamond and ULC certified (the highest certification in the industry) Central Monitoring operated by our highly trained operators who put your home protection first always.
VMedia Protect comes with a free app so you can receive instant notifications and updates and remotely arm/disarm your Security System when you are away.
VMedia Protect is provided with absolutely no contracts and full 30-day money back guarantees.
VMedia Protect Kit
The VMedia Protect Kit contains all the essential requirements to protect your home and is so easily installed (DIY!) and very easy to operate. The Kit contains The Security Hub (main control panel) x 1, Door /Window sensors x 2, PIR motion sensor (completely pet-friendly!) x 1 and window decals ( informing any unwanted intruders that your property is fully protected and monitored by VMedia Protect) x 4.
Cost of VMedia Protect Kit is $229.95.
Extra sensors and other items can be added depending on the size of your property – contact our Sales Team for more information and prices.
Security Hub
The Security Hub is the main control Panel for your home security and is designed and manufactured to the highest standards and is so easy to install and operate. The Sensors and PIR motion sensor connect wirelessly to the Hub via RF sending a signal instantly via the Internet (GSM upgrades are also available) to our Central Monitoring Station where our operators will inform you and the local police immediately. The Hub also comes with a built-in battery to cover power outages so simply plug in the Hub, attach the sensors within your property and call us to activate – your system is ready to go – simple as that!
Service Plans – Home Monitoring
Once your VMedia Protect Kit is installed you are ready for the next step to complete your home protection – Home Monitoring from our Central Monitoring Station. VMedia Protect offers 2 very reasonably priced monthly plans to keep your home monitored 24/7 – they are called Protect and Protect Plus.
Protect
Protect offers complete 24/7 professional monitoring 365 days a year and offers instant communication via the internet with texts, emails and push notifications. We will also remotely arm/disarm your Security Hub if required.
Cost of Protect is only $12.95/month.
Protect Plus
Protect Plus offers the same complete 24/7 professional monitoring 365 days a year and offers the extra dual communication via the internet and cellular with texts, emails and push notifications. We can also remotely arm / disarm your Security Hub if required.
Cost of Protect Plus is only $16.95/ month.
These prices reflect the superb value for money you get with VMedia Protect.
Private Security Response
VMedia Protect offers our customers in Quinte West and the surrounding communities an optional extra service that could save you money called Private Security Response. If your home alarm is triggered VMedia Protect will dispatch a member of their highly professional Private Security Response Team to check your property for signs of a burglary/break-in and if one is detected they will immediately inform you and the local police – avoiding costly false alarm call – out charges that may incur costs of $75 – $150 depending on your location.
Cost of Private Security Response is only $4.95/month.
Extra accessories
VMedia Protect offer a comprehensive range of reasonably priced items you may wish to add to your home security including extra sensors, PIR motion sensors, decals, key fobs and a PIN Pad that can be placed at entrance /exit points in your property and can arm/ disarm your Security Hub using your own secret code . Our Sales Team will happily provide any information regarding your home security or VMedia Protect.
Click here for all accessories and all prices.
VMedia Protect – in safe hands24/7.
IPTV
IPTV is the way forward in next-generation home entertainment here in Canada and all over the world as we continue to embrace the new era in modern TV entertainment and more every day. VMedia continue to reign as one of Canada's leading IPTV Providers in 2018 as we offer the most amazing choices in-home viewing allowing our customers to find and enjoy new and undiscovered experiences – all at seriously low prices for all the family to enjoy every day!
IPTV( Internet Protocol TV)   from VMedia is streamed via the internet – unlike the traditional Satellite or Cable – directly to your home through an IPTV box called The VBox bringing all the top Canadian, the US and international networks and channels, news, sport, kids, films, games and much more! The VBox also acts as an internet browser with instant access to The Web, Facebook, Twitter, Skype, YouTube, Netflix, Plex, XBMC, Instagram, Picasa and 100's of apps for all the family. VCloud and PVR are also functions of the VBox allowing recording and a seven day "scroll Back" option so you never miss your favorite programs and PVR to pause, rewind, stop or fast forward recorded programs offering even more flexibility and enjoyment!
VMedia IPTV is available in many provinces including Ontario where our customers continue to enjoy the Packages and Theme Packs that offer seemingly endless choices with channels from every corner of the globe – all at really low prices!
Check out our Packages available for our customers in Quinte West starting with TheSkinny – Canada's lowest priced Package with 23 great channels for only $24.95/month, The Basic – offering 45 channels for only $35.95/month and The Premium Flex – with 4 superb options – Premium Classic, Premium Sports, Premium Family or Premium Lifestyle for only $49.95/month – currently with 2 months free, and the Grand Premium – offering a whopping 100 channels for only $67.95/month!
The amazing value continues with our Theme Packs from all over Canada and worldwide also with great choices for  all the family  including TVO HD, CTV HD, YES TV, TFO,  Hollywood Suite, Family Pack , Kids Pack ,TSN, Sports Man, Sports Combo, Disney Pack, International, Style , Knowledge , Discovery ,History and many more!
UChoose allows you the ultimate enjoyment in your own home – you can pick and choose from over 160 standalones to create your own preferred viewing from prices as low as $2.95 per channel – the choice is all yours!
Click here for all available channels, Packages, Theme Packs, and all prices.
VMedia IPTV – entertaining Canada!
Phone
VMedia Phone was launched in 2013 to give the people of Canada what they deserve – a modern and reliable Phone service with no frills or empty promises and they delivered – now VMedia Phone is among the leading Phone providers in Ontario and across provinces thanks to their superior network, expert technology, low call rates, super low priced Phone Plans, and cheap call rates – all with no contracts or small print!
Our customers in and around Quinte West continue to stay connected with family and friends all over Canada and worldwide with these great Phone Plans on offer:
Home Phone gives you low monthly bills, no contracts, 15 great Phone features and the first month free!
Unlimited Canada and USA plan gives you unlimited calls all over Canada and the USA  and reduced calls elsewhere for only $19.95/month.
World plan gives you unlimited calls to over 60 countries worldwide and reduced calls elsewhere for only $26.95/month.
VMedia Phone – keeping you talking in 2018 and beyond!
VMedia will continue our journey across the provinces  fulfilling the vision to be available in every city, town, village and rural community  in Canada offering the most amazing High-Speed Internet, IPTV, Phone and our brand new wireless monitored Home Security system called VMedia Protect – all at unbeatable prices and excellent value for your dollar today! Our record for excellent customer care and seven-day technical support speaks for itself as we continue to provide the latest and best services in Ontario and the communities in and around Quinte West.
Click here for all Phone Plans, phone features, call rates and all prices.
Why not call our Sales Team today a 1 – 855 – 333 – 8269 for more information or visit www.vmedia.ca for all current deals, bundles, special offers, and all prices.
VMedia – the best for less in 2018!