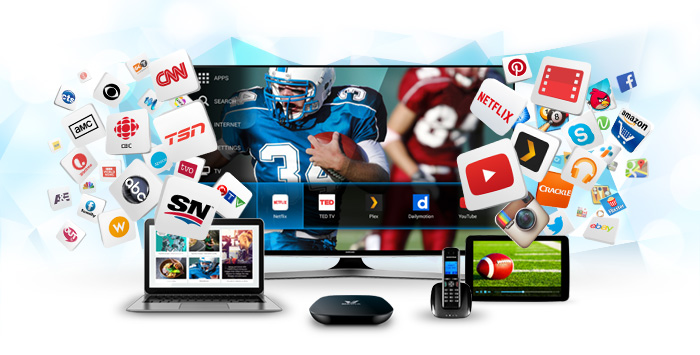 Victoria is the capital city of British Columbia and is situated in the lower tip of Vancouver Island, easily accessible by plane or ferry and is a very popular tourist destination with its stunning coastline, beautiful beaches, bustling city centre with a great commercial, industrial and shopping centres and parks to visit. Victoria also has three universities and other colleges adding a huge student population and a vibrant arts and cultural scene adding to its many historic buildings and with so many activities and attractions making it a perfect city to study, work and visit.
VMedia is an exciting and innovative Multimedia Company offering High Speed Internet , IPTV and Phone services at really low prices and due to its phenomenal success in the Ontario region is planning to expand all over Canada, including British Columbia and the Greater Vancouver area in 2016. We are currently attracting a lot of new customers with our low prices, great flexible deals and Packages and a superior customer service. The Technology, entertainment and Phone services are changing every day and VMedia is a new, modern Company with the most up to date Technology and staff to provide the best service to our customers every day. Our message is simple – Great Value, Great Choice – that is our promise to you.
Internet
For many people in Canada speed is the deciding factor when choosing an internet provider and at VMedia we promise to provide the most suitable plans for our new customers in the city of Victoria and the surrounding area. Our plans vary from DSL to Cable and are priced to suit your usage needs, lifestyle and budget. VMedia offer unlimited, reliable and really fast internet at such a cheap price – you won't believe with no contracts and no limits! The people of Victoria will be delighted with an efficient Internet that is backed up by our highly skilled Technical Support Team who work seven days a week to keep you online and connected.
Check out all our Internet Plans and Deals or speak with one of our Sales Team today, they will give really quick advice on what is best for you.
Click here for our Internet Plans and pricing options.
IPTV
IPTV is the modern, advanced way of watching TV today, and in Canada many Companies are involved in the provision of IPTV all over the country. VMedia has emerged as a company giving the people of Canada an IPTV service that is above the rest of our competitors in relation to quality, picture and sound excellence and really low prices to suit everyone. Our customers will get an IPTV service streamed via the internet through an IPTV box called The VBox giving top Canadian, US and Multinational channels, news, sport, music, games, lifestyle and much more. At VMedia the IPTV service is a really great alternative to cable and satellite TV and is certainly the future of TV entertainment technology.
The VBox includes a browser to make surfing the web easier and gives instant access to Facebook, Twitter, YouTube, Netflix, Plex, XBMC, Instagram, Picasa and 100's of apps to keep you entertained and informed.
The VBox also features VCloud and PVR functions.
VCloud is the technology of the future – allowing a seven day "scroll back "option so you never miss your favourite programmes and allows you to watch them on any device , whenever you choose – all from VMedia!
PVR allows you to record what you want, when you want.
At VMedia we offer the most flexible Package Deals to suit your lifestyle and pocket.
Our best-selling Package is called "TheSkinny" – a Package with 30+ channels at a skinny price – only $17.95 – the cheapest Package anywhere in Canada!
"The Basic" – offering 40+ channels.
"The Premium Basic"- offering 60+ channels
Other great Packages from VMedia include Family Pack, Kids Pack, Entertainment, SportsFan, SportsMan, Disney Pack, SuperNews, Living, Knowledge and more!
With UChoose you can invent your own personal entertainment by choosing from over 60 standalones and building your own unique Package – all from only $2.25 per channel!
UChoose lets you create your perfect channel line-up, giving you choice, flexibility and really low prices – just for you!
Click here for all Packages, list of channels and prices…
IPTV from VMedia will give the people of Victoria an outstanding TV entertainment experience, with crystal clear picture and excellent sound, all at really low prices, with flexibility and excellent customer service – all for you!
Phone
A quality Phone Service is a must in this modern world we live in. VMedia promise to provide the people of Victoria with a modern and reliable phone service, thanks to its superior technology. VMedia offer HOME PHONE with low monthly plans, no contracts and the first month free!
With UNLIMITED CANADA you get unlimited calling within Canada and reduced calls elsewhere for only $14.95/month.
With UNLIMITED WORLD you get unlimited calling to over 60 countries worldwide and reduced calls elsewhere for only $24.95/month.
The staff at VMedia work hard to improve and upgrade the network every day to keep you connected with your loved ones at home and worldwide. Our vision is to provide the best phone services all over Canada and our Staff are committed and dedicated to this.
VMedia employ an excellent and experienced Sales Team to help and advise with prices, Packages, Deals and special offers. Why not call a Team Member today who will be happy to help you at 1-844-872-8269 or visit www.vmedia.ca today.