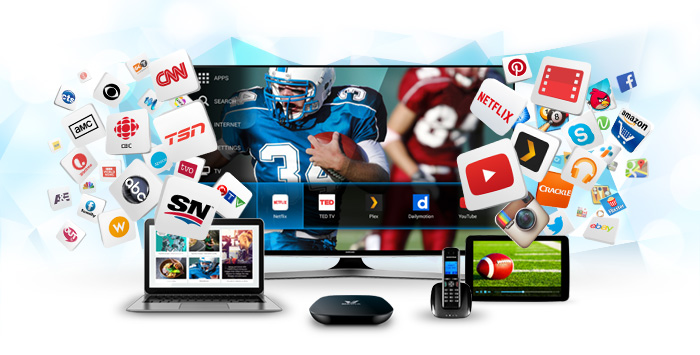 Vancouver is the principal city in British Columbia with a highly populated, culturally diverse and Multinational community, surrounded by beaches, mountains and parks – making it ranked among the top ten most livable cities with excellent tourism, arts, culture, film production, and a busy port area – there is so much to do and see with amazing, shops, beaches, parks, hotels and restaurants making it the ideal city to live work or visit. Vancouver is known as the "city of neighborhoods" , due to its large and diverse Multinational population from all over the world adding to its cosmopolitan centre. Vancouver has five universities and many colleges making it a centre for education and home to many students and scholars!
VMedia is a hugely popular Multimedia Company offering High Speed Internet, IPTV and Phone services since 2013 and due to its phenomenal success is expanding its services to Vancouver and the greater Vancouver area in 2016! This has to be great news as VMedia has the latest technology, lowest prices with great flexibility and an excellent customer service making it one of Canada's most popular provider of communications and entertainment in the market today.
Internet
Every day the Internet becomes more accessible, due to technology advancements and as a result of this having a reliable and dependable Company like VMedia will guarantee a quality internet giving unlimited and really fast speeds with no contracts and no small print – all at amazingly low prices! Check out our Internet Plans and prices here.
IPTV
Discover VMedia – a TV experience that goes beyond the limits of quality, flexibility and price. IPTV is streamed via the internet and is designed to give you the most realistic viewing experience ever , with a crystal clear picture and a huge amount of top Canadian and US and Multinational channels with news, sport, music, kids , games, lifestyle and more!
The IPTV is brought to your home through our top selling set top box called the VBox and includes a browser giving instant access to the web and Facebook, Twitter, Skype, Netflix, YouTube, Instagram, Picasa and 100's of apps to keep you informed and entertained. The VBox has two great features – VCloud and PVR giving a seven day "scroll back" option so you never miss your favourite programmes and PVR so you can record what you want, when you want!
VMedia offer the best deals in Canada today for the most flexible Packages starting with "TheSkinny" – offering 30+ channels for only $17.95, "The Basic" – offering 40+ channels, "The Premium Basic" –offering 60+ channels at prices you just won't believe!
Other Packages available include Hollywood Suite, SuperNews, Kids Pack, Family Pack, and Multinational – offering Chinese and South Asian channels, Style, Lifestyle and more.
With UChoose you can invent your own personal Package by choosing from over 60 standalone channel and create your entertainment that suits your own lifestyle and budget – all from only $2.25 per channel!
Click here to see all channels, Packages and prices – you will be amazed!
Phone
Since entering the Phone market, VMedia has introduced a top quality and reliable phone service to thousands of customers, allowing them to communicate with family and friends at home and abroad for less. We are continuing to develop and improve our network to ensure you get the best quality Phone service. With HOME PHONE you get low monthly calling rates, no contracts and the first month free!
With UNLIMITED CANADA you get unlimited calling within Canada and reduced calls elsewhere – all for only $14.95/month.
With UNLIMITED WORLD you get unlimited calling to over 60 countries worldwide and reduced calls elsewhere – all for only $24.95/month
Our promise at VMedia is to keep you talking for less!
Click here to see our Phone Plans and prices.
VMedia look forward to seeing new customers in Vancouver and promise to provide a new and exciting service with really low prices and excellent customer service at all times.
Our friendly Sales team will help with all Plans, Packages, Deals and Prices – why not call a Team Member today at 1-844-872-8269 or visit www.vmedia.ca.