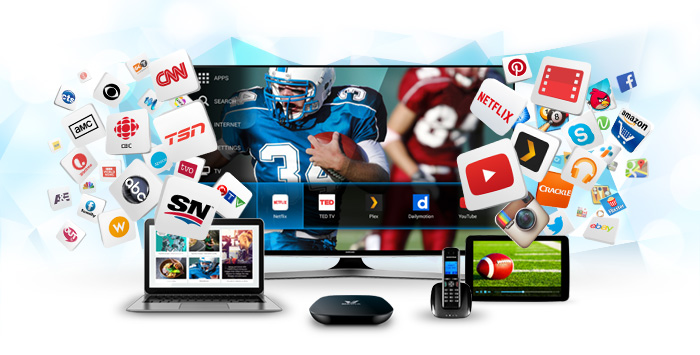 South Kitsilano is an area located in Vancouver's West Side and is a popular residential and commercial centre near Kitsilano Beach and home to many diverse cultures, shops and restaurants and many parks. South Kitsilano is about to get great news in 2016 – VMedia the most exciting Multimedia Company in Canada is soon to operate its High Speed Internet, IPTV and Phone services bringing a quality entertainment and communications experience with really low prices, great flexibility and choice to suit everyone's budget. We are excited to locate in British Columbia and our future plans will be to expand our services all over Canada and be number One choice in the market. Every day we are getting many new customers because of our attractive prices and excellent customer service.
Internet
South Kitsilano will soon receive a really fast, unlimited and reliable Internet service with no contracts and no small print at really affordable and realistic price. Our motto is "Great Value, Great Choice" and we promise to deliver with our new and superior Internet that has our customers so happy!
Click here for our Internet plans and prices.
IPTV
At VMedia we aim to provide the best IPTV service with top Technology bringing the best Canadian, US and Multinational channels, news, sport, kids, music, games to your home every day. IPTV is streamed via the internet through our set top box called The VBox- as well as all the channels, the VBox includes a browser giving instant access to the Web and Facebook, Twitter, Skype, Netflix, YouTube, Instagram , Picasa and 100's of apps to keep you entertained and informed. The VBox has two important features – VCloud and PVR giving a seven day "scroll back " option so you never miss your favourite programmes and PVR so you can record what you want , when you want.
VMedia has the most amazing Packages at prices you won't believe, starting with "TheSkinny" – offering 30+ channels for only $17.95! – "The Basic"- offering 40+ channels and "Premium Basic"- offering 60 + channels! Other Packages include SuperNews, Hollywood Suite, Kids Pack, Family Pack, SportsMan, SportsFan, Multinational including Chinese and South Asian channels, Style, Lifestyle and more!
UChoose is really popular with our customers and offers the choice of making your own personal Package by choosing from over 60 standalones  – starting at only $2.25 per channel!
Click here for all channels, packages and pricing options.
Phone
A phone is a vital part of daily living and VMedia offer the best and most reliable Phone service that everyone in Canada is talking about!
With HOME PHONE you get low monthly calling with no contracts and the first month free!
With UNLIMITED CANADA you get unlimited calling all over Canada with reduced calls elsewhere, with no contracts – for only $14.95/month.
With UNLIMITED WORLD you get unlimited calling to over 60 countries worldwide and reduced calls elsewhere – for only $24.95/month.
VMedia keep our customers happy and connected, why don't you join them!
Click here for Phone plans and prices.
Our major success is due to our excellent and friendly Staff who are deeply committed to our customers, why not call one of our Sales Team today to discuss all prices, Packages, Deals and current special offers- call today at 1-844-872-8269 or visit www.vmedia.ca