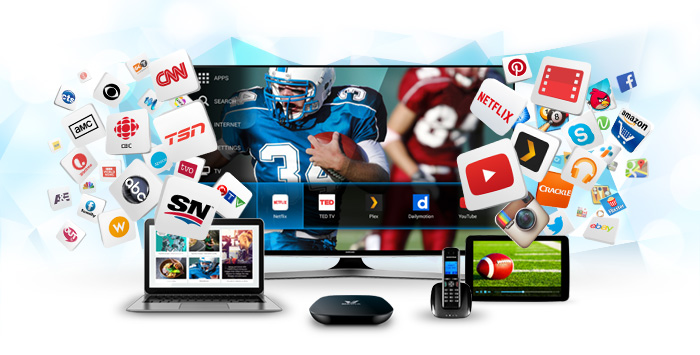 Revelstoke is situated on the banks of the Columbia River south of the Revelstoke Dam near the stunning and impressive Selkirk and Monashee Mountains in South-eastern British Columbia, in an area of stunning natural beauty and a very popular venue for Skiing and Snowboarding, hiking and biking the numerous forest trails and parks, with many visitors enjoying a wide range of activities and outstanding scenery to enjoy.
VMedia the highly innovative and successful Multimedia company has exciting news for Revelstoke in 2016 – We plan to operate High Speed Internet , IPTV and Phone services in Revelstoke bringing our high quality Technology, great services and really low prices to give the population in the locality a fresh new alternative to existing services with our outstanding customer care and great choice with amazing flexible deals to suit your budget and lifestyle whether you visit, work or live in Revel stoke we hope you will consider VMedia as your choice of Internet, IPTV and Phone provider.
Internet
Living and working in Revelstoke can offer economic and lifestyle advantages and a fast, reliable and unlimited internet is a vital and necessary part of everyday living to keep everyone informed, connected and entertained. Speed is a huge factor when deciding an internet provider and VMedia promise really fast speeds whether its surfing the Web, quick downloads, for IPTV or work purposes we have the right Internet plan for you whether it is DSL or Cable our highly experienced Sales team will help you decide what the best Plan and pricing option is for you. VMedia beats its competitors on all prices with no contracts and no limits and we offer the cheapest rates for you. Check out our Plans today – call a Sales Team Member or click here to see our plans and prices.
IPTV
IPTV is fast becoming the number one TV choice when it comes to choosing TV entertainment for your home. IPTV is gaining huge popularity in Canada, The US and all over the world due to the widespread use of the internet. Many thousands of people are making the switch and joining IPTV providers offering a superb choice of channels and TV shows, and VMedia is now becoming one of Canadas most exciting and lowest priced IPTV provider with amazingly low prices, flexibility and a seemingly endless supply of top channels and shows from Canada, US and all over the world , the best Package Deals and awesome customer care making it the ideal Company to provide your TV entertainment needs today. IPTV from VMedia means a crystal clear picture with sharp and clear sound and cool features to enhance your viewing experience, all you need is an internet connection and we will stream IPTV through an IPTV box called The VBox bringing a huge amount of Canadian, US and Multinational channels also news, sports, music, films, games, kids, lifestyle and as the VBox also acts as a browser it gives instant access to The Web, Facebook, Twitter, Skype, YouTube, Netflix, Plex, XBMC, Instagram , Picasa and 100's of apps opening a whole world of information, entertainment and fun.
The VBox includes VCloud and PVR among its functions, giving complete flexibility to record your favourite programmes and allows a seven day "scroll back option" and the ability to record, pause, stop and fast forward adding extra comfort and choice at no extra cost!
At VMedia our Package Deals are extremely competitively priced and gives endless choices and opening the door to a massive choice of channels from all over Canada , US and worldwide, with really attractive prices starting with our most popular and best- selling Package called TheSkinny – offering 30+ channels for only $17.95/month – the cheapest package in Canada in 2016!
Other Packages include The Basic – offering 40+ channels , The Premium Basic – offering 60+ channels , Hollywood Suite, SportsFan , SportsMan, SuperNews, Kids Pack, Family Pack, Multinational including Chinese and South Asian channels, Style, Lifestyle more!
With UChoose you can invent your own personal viewing experience by choosing from over 60 standalones to create your personal Package at prices starting at only $2.25 this gives more choice, freedom and flexibility only offered by VMedia!
Call a Sales Team Member today or click here to see all channels, packages and prices.
Phone
A reliable Phone service is essential for everyday living and is the most used item in your home every day. Everyone needs a Phone service that has cheap calling rates and Plans so there is a huge variety of Phone suppliers all over Canada to provide millions of people with the Phone service they expect and deserve every day. VMedia have been providing a top class Phone service since 2013 in the Ontario Region and are really excited to expand its Phone services to British Columbia and the Revelstoke area in 2016.We promise the cheapest calling rates and great Plans, beating our competitors and attracting hundreds of new customers who are rushing to join VMedia and benefit from the cheap rates, and keeping everyone talking for longer and for less!
With HOME PHONE you get low monthly rates, no contracts and the first month free!
With UNLIMITED CANADA you get unlimited calling within Canada and reduced calls elsewhere. For only $14.95/month.
With UNLIMITED world you get unlimited calling to over 60 countries worldwide and reduced calls elsewhere for only $24.95/month.
Our promise is to give our customers the very best calling rates and the most outstanding customer care so call a Sales Team Member today to discuss all our Pricing options and Plans
Or click here to see all our Plans, Phone features and prices.
Core to our phenomenal success as a popular Multimedia are our highly experienced and dedicated Sales and Technical support Teams. They work hard to provide all the necessary information and will give expert guidance on all Plans, Packages, Deals, prices and current special offers – call a Team Member today at 1-844-872-8269 or visit www.vmedia.ca